Impact of Segregation Wall on people and land of Deit Al Ghusun town, Tulkarem district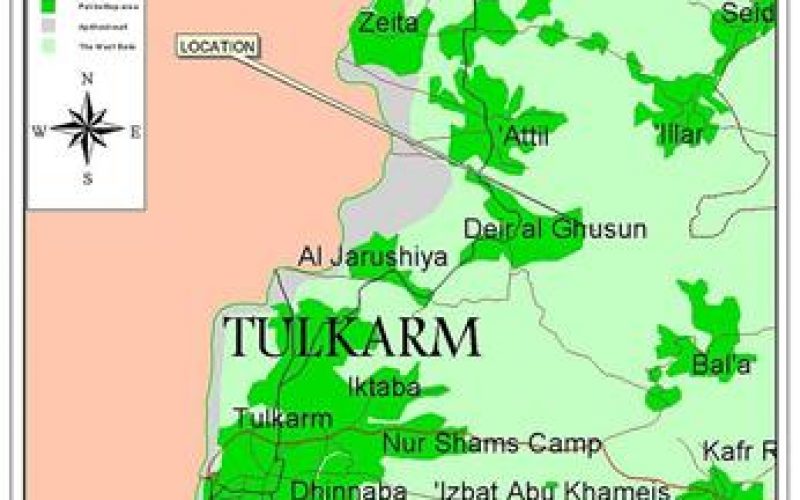 Location and population
Deir Al Ghusun, a Palestinian town located 8 km to the north of Tulkarem city. It houses a population of 10000 inhabitants and is comprised of the following five big families: Badran, Ghanem, Khader, Qub and Omer. It is one of the biggest agricultural towns in the area with a plateau not less than 1000 dunums, most of which is covered with green houses and producing the largest quantity of Vegetables in the area. In addition, the town produces about 60000 can of pure olive oil per year. See Map of location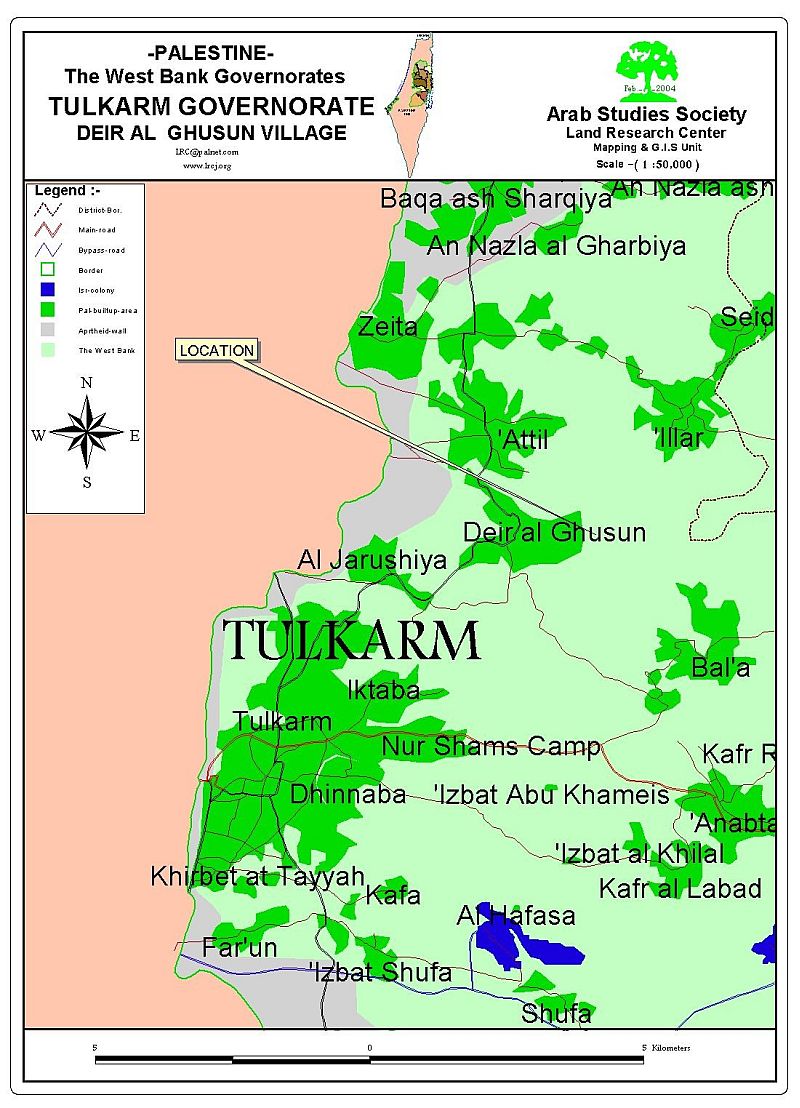 The town of Deir Al Ghusun and the Separation Wall confiscating and separating part of the town's land
Town area
Deir Al Ghusun town has an area of 13000 dunums, out of which 2000 dunums have been confiscated or segregated by the Wall. The town's built up area is 3000 dunums.
The town and the Wall
The Israeli occupation Forces -IOF- started the construction of the Wall in the area in April 2002. It has been built at the expense of lands owned by people of the town, the majority owned by Ghanem family. The Wall travels over a three km long strip of land to the west of the village, and segregating about 2000 dunums of agricultural land divided as followed:
70 % hilly areas

20 % flat areas ( plateau);

10 % pastries and state land.
The confiscated or segregated land has been cultivated with the following
40 dunums of green houses cultivated with different types of irrigated Vegetables;

300 dunums of flat land cultivated with field crops;

1660 dunums cultivated with olive and almond trees.
Problems faced by the town's inhabitants
1. The loss of vast agricultural areas to the Wall has reduced the town's economic income and increased poverty
2. The construction of the Wall has blocked access to Israeli markets;
3. The inability of more than 1000 workers to reach their workplaces inside Israel increased the unemployment rate; consequently reducing family income;
4. The continuous presence of the Israeli army patrols and personnel increased fear and tension amongst Palestinian farmers whose agricultural fields are very close to the Wall.
Prepared by
The Land Research Center
LRC