Agricultural Land confiscation Near Elazar Settlement
Palestinians depend on agriculture as a major source of income. Palestinian farmers have always suffered from Israeli policies, particularly those whose lands are near Jewish settlements. The policy of land confiscation to expand Israeli settlements or create security zones has always been a major threat to Palestinian farmers. More than 28292 Dunums of land in the West Bank have been expropriated before March 2002, most of which is agricultural. This report will focus on the suffering of a Palestinian farmer called Mahmud Nafe' D'adud.
Mr. D'adud lives in a small village called Al-Khader, located west of Bethlehem city. This village has always been targeted by various Israeli violations. Elazar settlement was erected on land from Al-Khader back in 1975 and is one of the 27 settlements surrounding Bethlehem. See Map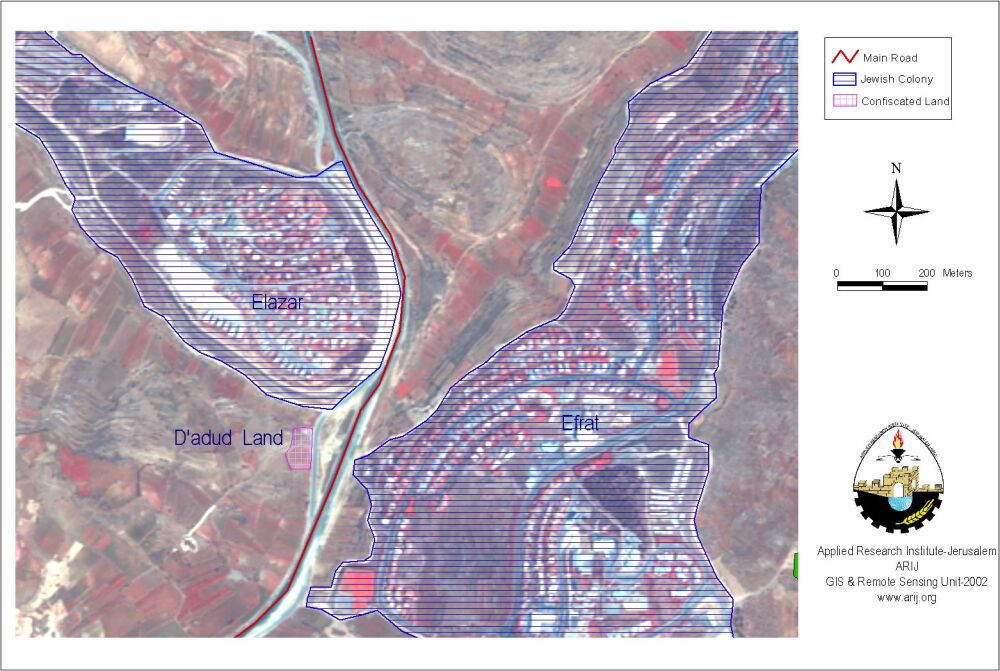 The settlement is populated with 450 Jewish settlers. Since then, Palestinian farmers, who own lands near this settlement have been subjected to daily attacks from Elazar's settlers who prevent them from reaching their land for cultivation purposes. Mr. D'adud financially supports three families that mainly relies on the output of its agricultural land, which lies near Elazar southern boundaries. See Satellite Map.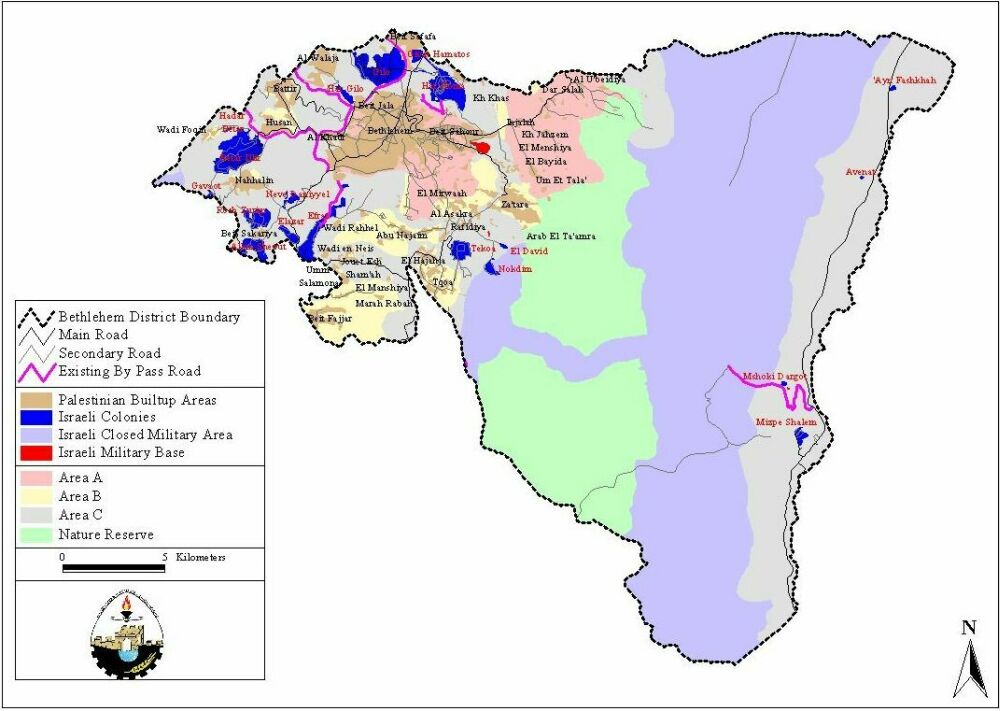 The total area of land is four Dunums, planted with crop fields and vineyards. On May 2002, the Israeli bulldozers destroyed two Dunums of his land in order to build a green house for the settlers of Elazar. Now, Mr. D'adud is deprived from working on his land and is not even permitted to visit the land.
Mr. D'adud protested against the Israeli destruction of his land and placed an appeal at the Israeli court. Unfortunately, his appeal was rejected, claiming that the annexation was implemented for security reasons. Mr. D'adud reported to ARIJ teams that a land located beside his land, owned by Mr. Ahmed Abed Al Salam was annexed for the purpose of constructing a new by pass road.
Prepared by:
The Applied Research Institute – Jerusalem