Israeli F-16s Fired within Residential Area In Bethlehem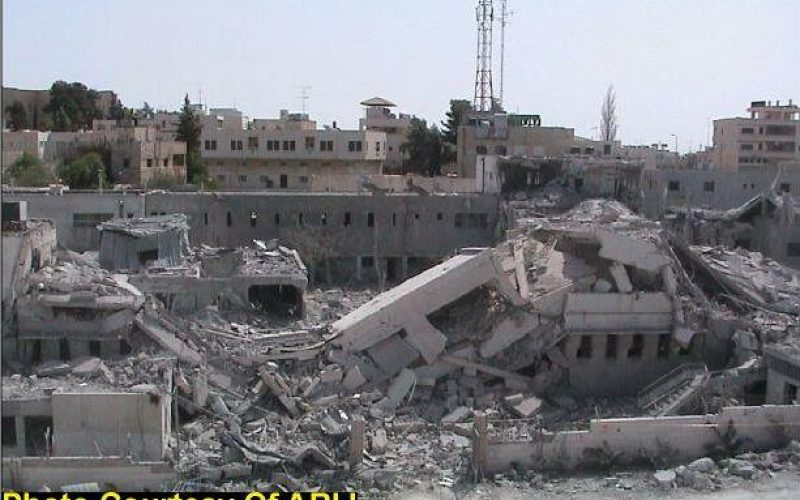 'After they are beaten, we will be able to hold talks, and I want a peace deal', Ariel Sharon, Israeli Prime Minister, March2002
For nearly the entire period of the Palestinian Intifada, which began in September 2000, Palestinian National Authority (PNA) headquarters and police offices have been subjected to offensive assaults by the Israeli military, causing massive destruction to the security and service system of the PNA. Private properties of Palestinian civilians have also been severely damaged due to their locations near those targets.
For three consecutive nights, the 4th, 5th and 6th of March, Israeli Air Force F-16s and Apache helicopters raided in air strikes against the PNA security complex in Bethlehem and a private workshop nearby. The heavy missiles hit the complex and turned it into piles of debris. The security complex's history goes back to the British mandate, some eighty years ago. See photo1.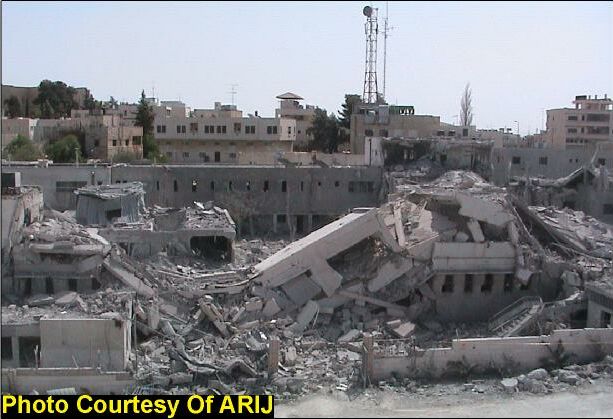 As of 7th of March, thirteen heavy missiles have been directly fired at the complex causing total destruction of the buildings that housed about 500 employees and head officers of the four main Palestinian security departments: Palestinian Intelligence, Prevention Police, Presidential Private Security Forces and The National Security Forces. Israeli attacks also resulted in partial damage to the Presidential Palace. The Presidential palace was constructed to accommodate international delegations during the celebration of the year 2000.See photo2 , , photo3 , photo4.
For political reasons, Israeli planes intended not to directly hit the police clinical office that is part of the security complex. But nevertheless, massive damage occurred to the building. See photo5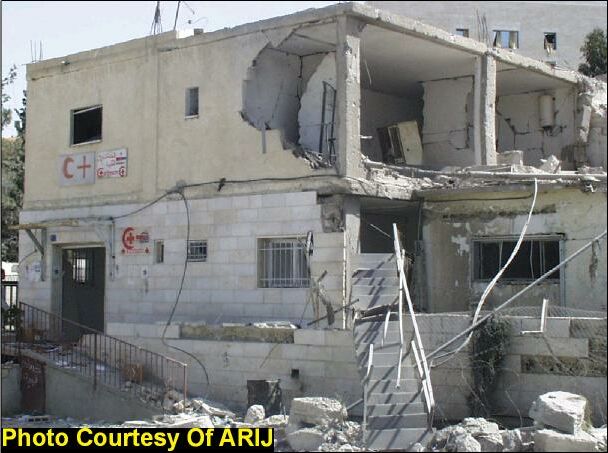 The area surrounding the Palestinian security complex is a residential area, and tens of homes were totally or partially destroyed in the Israeli attacks. Houses and stores within a 500-meter radius of the complex have sustained lighter damage: windows were blown out, doors deposed and water containers on top of the roofs were destroyed. Tens of families have been obligated again to abandon their homes, hoping to find a more secure place to stay in. Damaged properties also include a restaurant, a bank and a maternity hospital. See photo6, photo7, photo8
ARIJ fieldworkers went to the site and talked with people whose homes were destroyed and burned. 'Nothing left to lose but ourselves' Mrs. Canavati sadly said while standing over the rubble of her child's closet, See photo9 .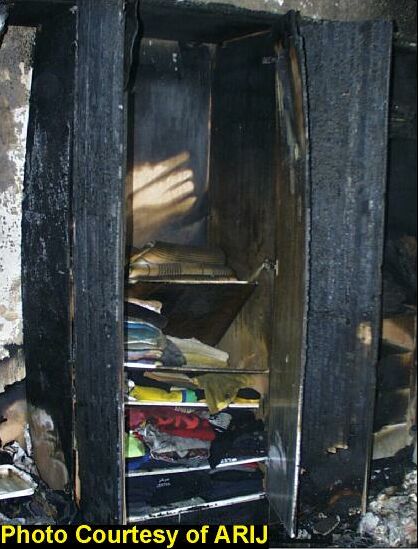 Of the many families directly affected by the attack and obligated to leave their homes, ten (from Canavati, Salman, Handal and Elias families) abandoned their homes completely as they are not suitable for living any more, See photo10, photo11 , photo 12
It seems that in the mind of the occupier the agony of Palestinian people shouldn't in any way take precedence over the Israeli security pretext, See photo 13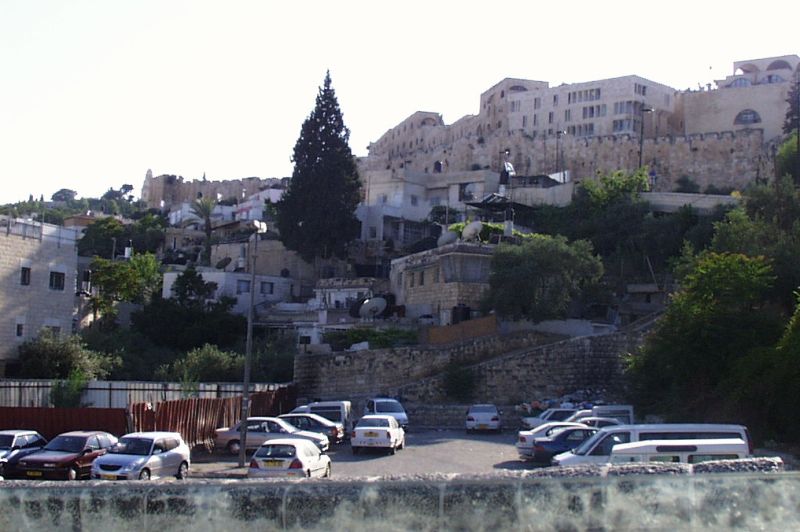 Not only will these attacks leave the PNA in a hard financial crisis, but will also have a deep negative impact on Palestinian people themselves. In addition to the harsh measures of the military closure imposed on Palestinian freedom of movement in every Palestinian locality, the feeling of security and freedom inside homes are now threatened by this war waged against Palestinians.
Prepared by:
The Applied Research Institute – Jerusalem