The Reoccupation of Bethlehem …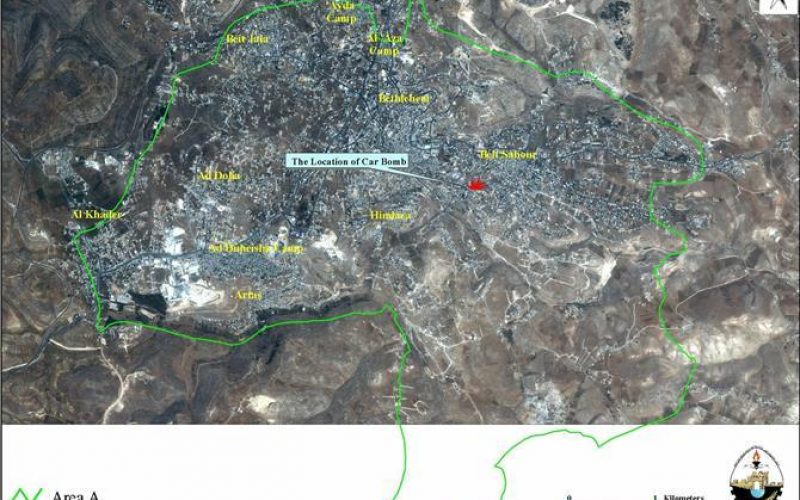 Since the president Arafat declaration of cease-fire about two weeks ago, Bethlehem district has experienced quite situation between Israelis and Palestinians. On Thursday, October 18, 2001 midnight, the Israeli forces invaded Beit Jala and Bethlehem cities after a sequence of events in the district. On Thursday the 18th around 6 pm, the Israelis assassinated Atef Abayyat, Jamal Obeid Allah and Issa Al Khateeb, members of Al-Aqsa military group (Ktaeb shuhada' Al Aqsa), in a car bomb in the road between Bethlehem and Beit Sahour cities, see map 1. By that the Israeli side had violated the cease-fire agreement.. By that the Israeli side had violated the cease-fire agreement.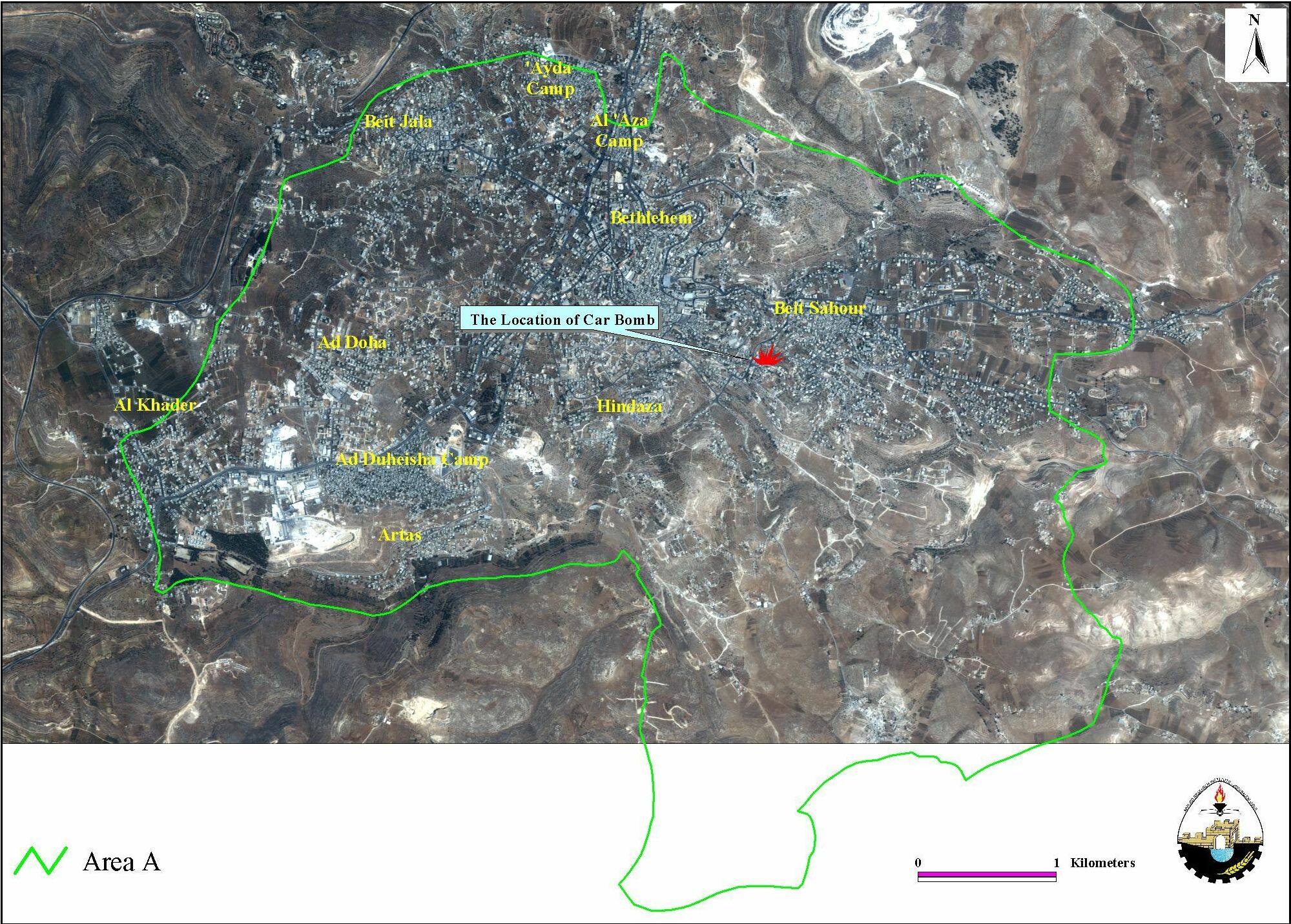 Bethlehem district is located eight kilometers south of Jerusalem city and it is the place where Jesus was born. Bethlehem district has a total area of approximately 605 km2 and includes the major municipalities of Bethlehem, Beit Sahour, Beit Jala, Al Khader and Ad Doha, 65 Palestinian towns and villages and three refugee camps (Aida, Al-Duheisha and Al 'Aza). The district has a total Palestinian population of 137,286 including 10,562 refugees.
The assassination of the three Palestinians in cold-blood made the Palestinians feel that the Israeli cabinet members are doing their best to bring the situation back to military clashes and murdering. The Palestinians militarized ''Tanzeem'' had retaliated by shooting Gilo settlement. By Thursday midnight, the Israeli military troops proceeded with their military tanks and heavy artilleries into different areas and sites of Area A (according to Oslo agreement, is totally controlled by Palestinian Authority) in Bethlehem district taking strategic locations to overview the cities, see map2..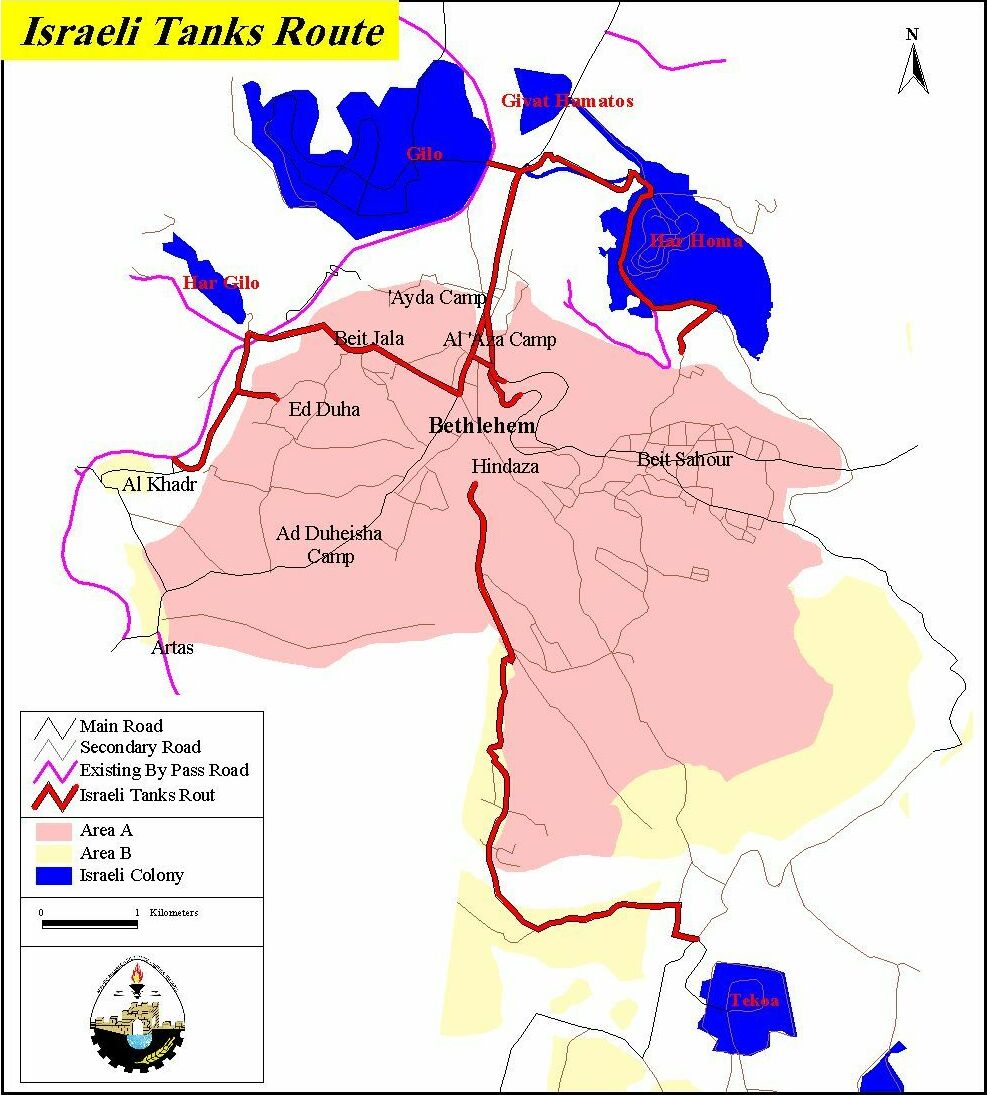 The Israeli incursion in Beit Jala by the military tanks and troops reached areas around Al Manshiah (Municipality of Beit Jala), and that is exclusively under the Palestinian Authority control. Witnesses say that several houses were raided and were either occupied or their owners were held hostages in the houses. Israeli army forced curfew on the residents of Beit Jala and Ayda camp using these houses to shoot civilians and to control the movements of people. But their attempts went in vain, as the Palestinian Popular Resistance has been heroically defending their land. It is worth mentioning that humanitarian aid, Red Cross staff and Diplomats were not allowed to access Beit Jala to inquire the conditions of inhabitants of the occupied houses.
Israeli forces also invaded Bethlehem from the northern entrance (Rachael's Tomb) moving towards Ayda and Al 'Aza refugee camps as well as Al-Husein Governmental Hospital at Bab Al-Zuqaq junction. The Israel tanks reached Al-Madbasa area; and moreover, the aircraft shielded al Cinema Square at the old city of Bethlehem. The Israelis killed a young boy in the manager square, who happened to be leaving the mass in the Nativity Church, which is considered the most secure and sacred Christian place after the Holly Sepulcher. On Monday 22nd of October an Israeli aircraft targeted the hospitals by bombarding the premature baby's section in the Holly Family Hospital (French Hospital). In addition, they shielded the major and vital hospital in the Bethlehem district, which is Al-Hussein Governmental Hospital at Beit Jala.
On the other hand, the incursion continued towards the southeast part of Bethlehem city at Hindaza mountain area. In addition to the area of Al-khader schools junction at Al Khader town. By that, the Israeli forces encircled the Bethlehem city in attempt to detain and assassinate Palestinian leaders and to provoke civilians, see map 3. However, innocent civilians paid the price of these barbarians' acts, see table 1.. However, innocent civilians paid the price of these barbarians' acts, .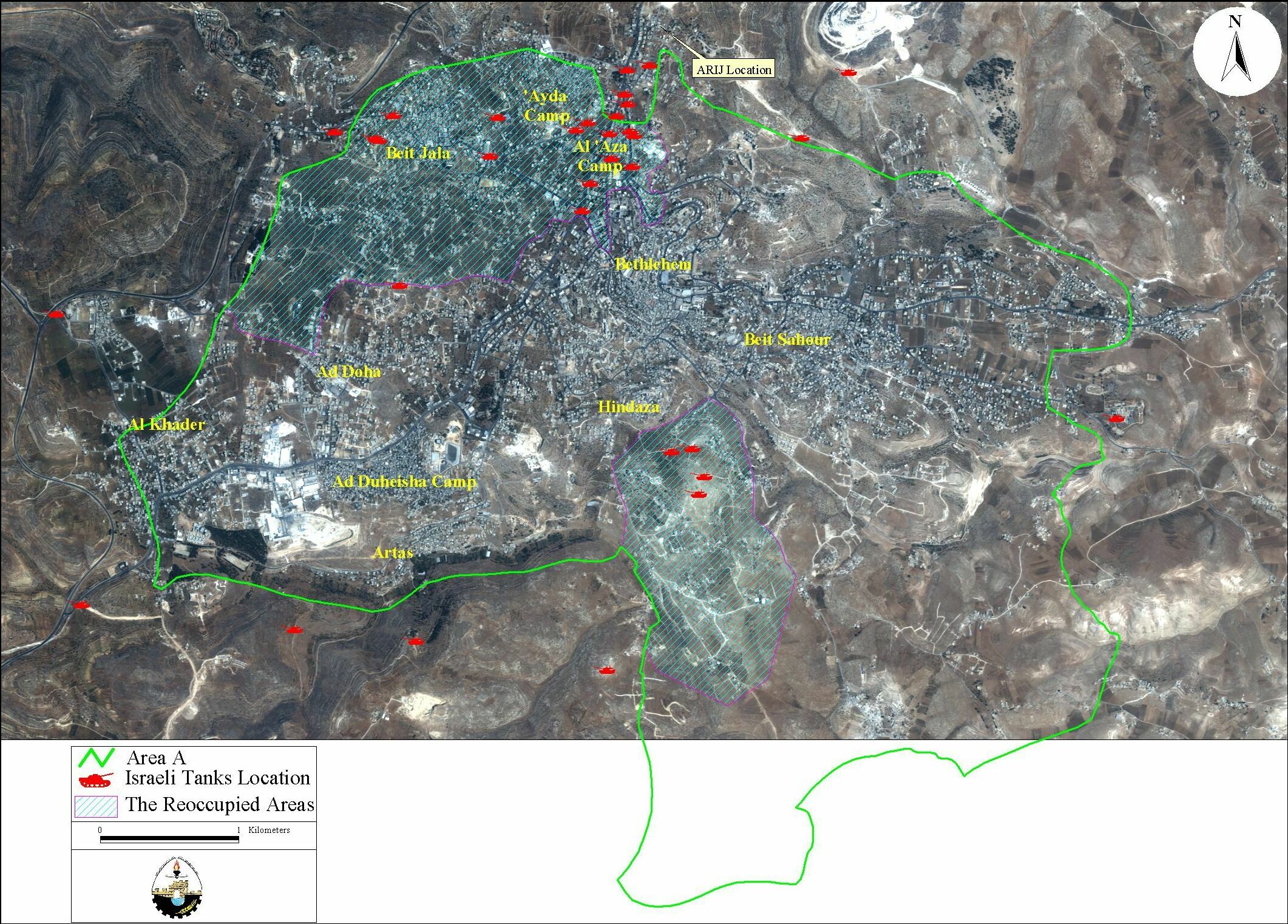 During this reoccupation many civilians were killed and injured including mothers, fathers, children and teens in addition to destroying properties of people, see photo1. The well armed Israeli forces deliberately destroyed the infrastructure of Bethlehem area including electricity, water pipes, telephone lines, roads, traffic signs as well as bombarding commercial centers at the heart of Bethlehem city, see photo 2. Many hotels were damaged and out posted by the Israeli troops especially the Paradise hotel at the northern entrance of Bethlehem city. In addition, several houses in Al 'Aza Camp were destroyed and bombed by the Israeli forces, see photo 3.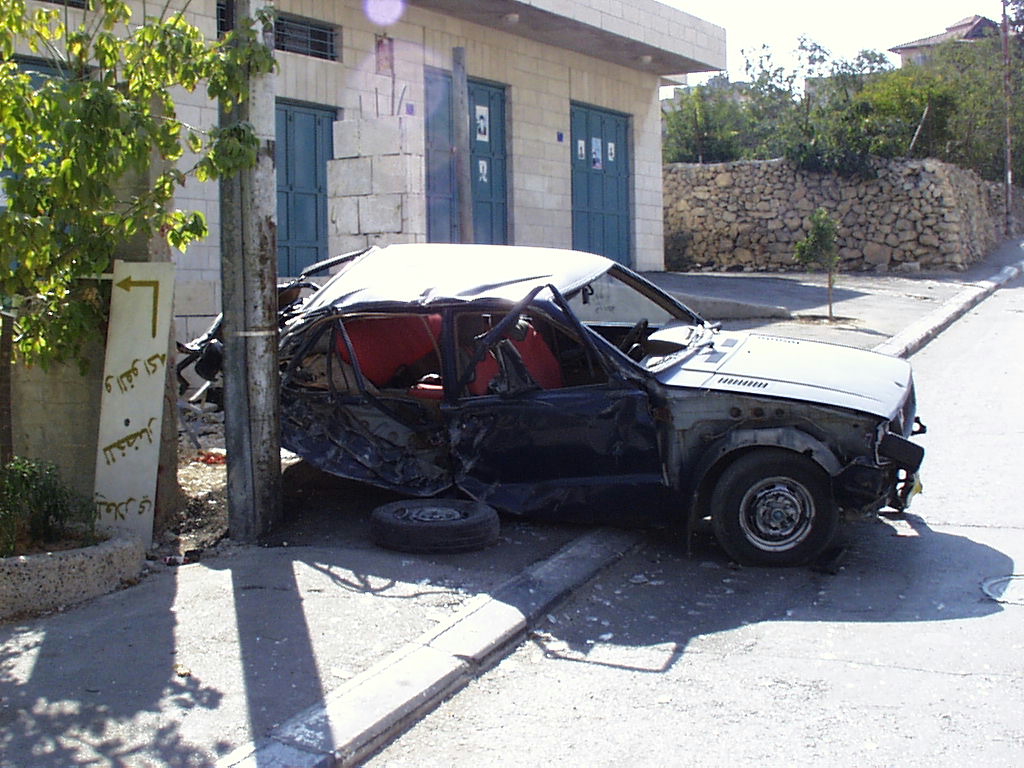 Photo 1: A private car damaged by an Israeli tank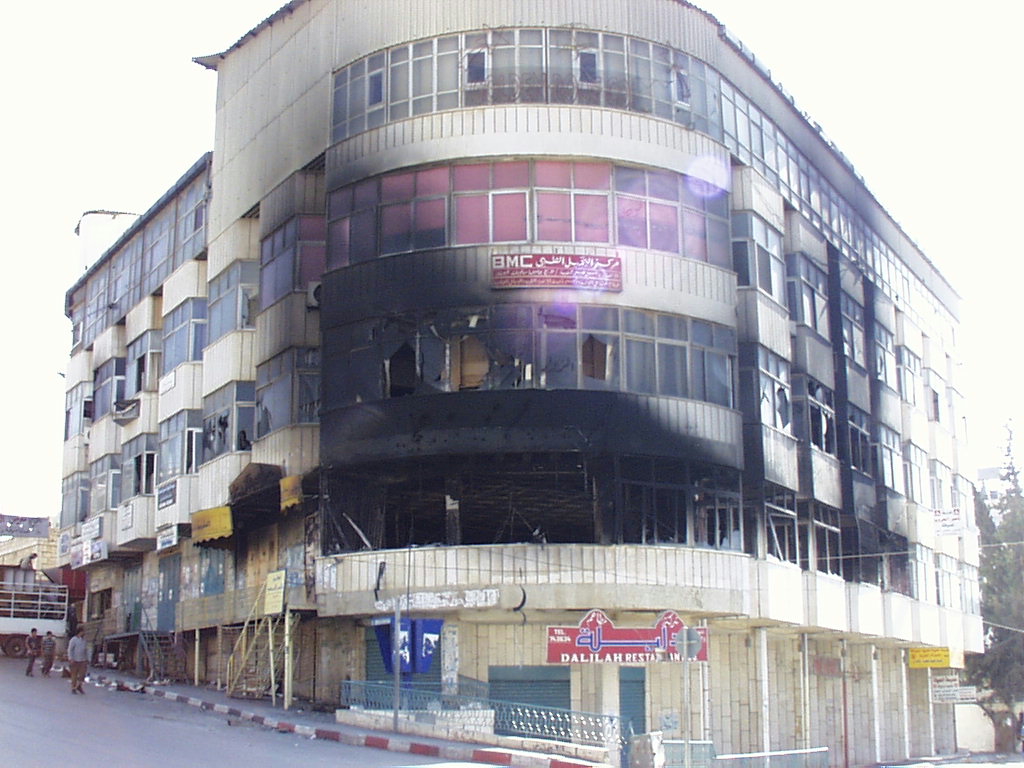 Photo 2: Qara'a Commercial Center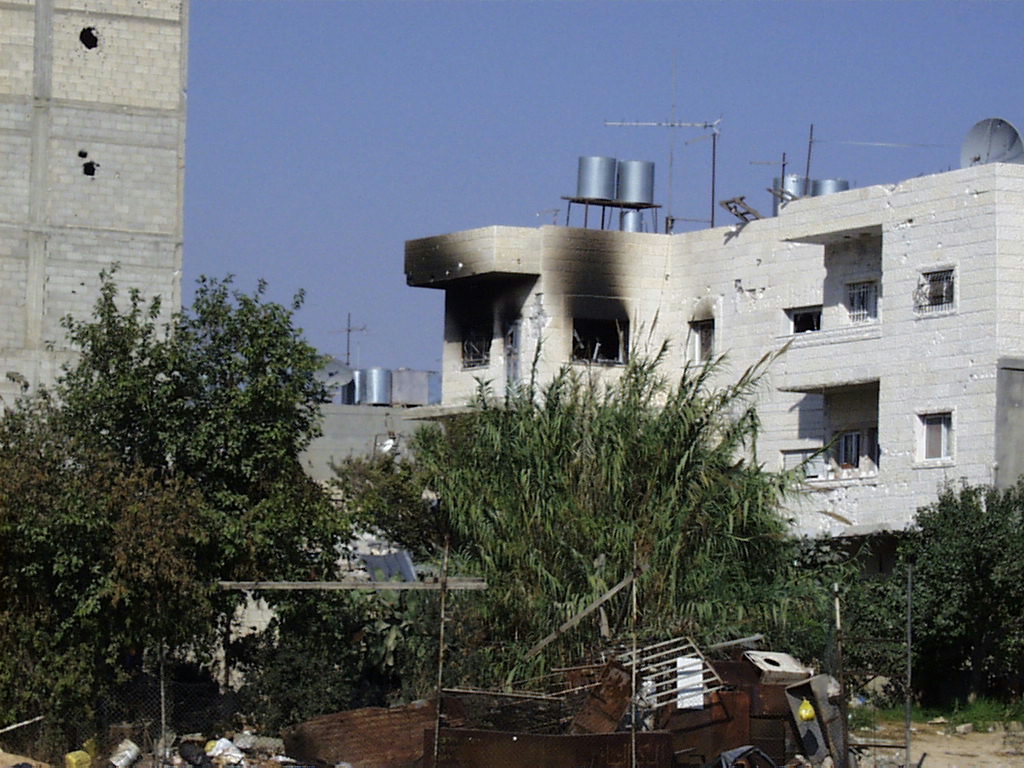 Photo 3: A house bombed by the Israeli forces in Al 'Aza Camp
Table 1 provides information about the Palestinians who have been killed in the past five days. Palestinian popular resistance with their arm guns confronted the Israeli tanks, aircrafts and armed troops to stop the Israeli expansion in area A.
Table 1: Information about martyrs shot dead by Israelis during the reoccupation of Bethlehem.
| | | | | | |
| --- | --- | --- | --- | --- | --- |
| Names of Martyrs | Gender | Social Status | Age | City of origin, location of death | Date |
| Musa George Abu Eid | Male | Bachelor | 19 | Beit Jala, inside his house | 19/10/01 |
| Abed El Qader Abu Srour | Male | Bachelor | 22 | Ayda refugee camp, inside his house | 19/10/01 |
| Mariam Subaih | Female | Married | 38 | El Khader town, bullets by a tank in front of her house | 19/10/01 |
| Rihab Nofal | Female | Married | 30 | Nahaleen, Pregnant, Israeli soldiers prevented her from reaching the hospital on the check point | 20/10/01 |
| Rania Kharoufa | Female | Married | 22 | Beit Jala, bullets by helicopter while she was in the market | 20/10/01 |
| Aysha Abu Odeh | Female | Married | 38 | Ayda refugee camp, bullets inside her house | 20/10/01 |
| Johnny Yousif Thaljiah | Male | Teenager | 16 | Bethlehem, at the Nativity Square | 20/10/01 |
| Yousif Mohammad Obayyat | Male | Teenager | 15 | Hindaza, killed during shelling Hindaza | 21/10/01 |
| Mohammad Sulaiman Baraq'a | Male | Married, disabled (deaf) | 32 | Al 'Aza refugee camp (Beit Jibrin), bullets in front of his house | 21/10/01 |
| Nahed Hussain Aljuju | Male | Married | 49 | Nablus, while fighting | 21/10/01 |
| Issa Fouzi Abu Hlayiel | Male | Married | 32 | Bethlehem, bomb at the square of Al Husein hospital | 21/10/01 |
| Nidal Alyan | Male | Married | 30 | Gaza, a day before serious injuries | 22/10/01 |
| Yousif Mohammad Aysh | Male | Married | 32 | Artas village, freedom fighter | 22/10/01 |
The employees of the Applied Research Institute – Jerusalem (ARIJ) were not able to reach the institute as the Israeli tanks and soldiers seized the access of Palestinians out of Area A to area C where the institute is located. Furthermore, the institute is located at the area of confrontation where extensive shooting and bombing is taken place. In spite of the difficulty the employees and administrator faced to get to ARIJ, they felt that it is their duty to work and convey to the world what is happening in Bethlehem district.
Under the guise of detaining Palestinian Intifada leaders 16 Palestinians were killed, 150 were injured and great loses in civilian and public properties. Currently, many civilians do not have basic food and medical supply neither have shelter. More or less they are refugees in their houses Therefore, we are urging the international community to interfere to stop the Israeli aggression against the Palestinian people.
Prepared by:
The Applied Research Institute – Jerusalem