House demolition in Rafah- Gaza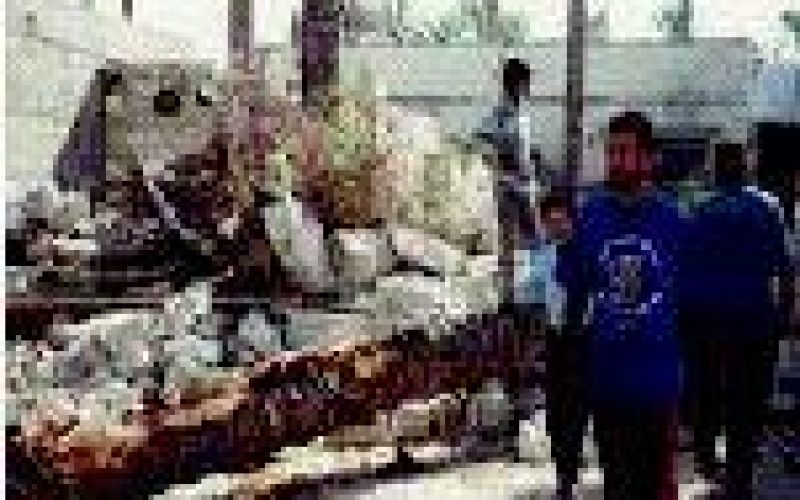 On Monday, 9/7/2001, the Israeli occupation forces entered Block 5 which is located near Salah Eddin gate on the Egyptian- Palestinian borders and demolished 19 houses without previous warning leaving behind more than about 200 people homeless. The Israeli forces stormed the residential quarter at midnight with 11 tanks and 4 bulldozers destroying Palestinian houses and properties at the depth of 100-200 meters from the fence. The stormed area is located in zone A which is completely under the Palestinian authority.
During the operation, 6 persons were injured. Taken by surprise, The houses' occupants were unable to evacuate their belongings except the clothes they had on. house demolition in Rafah.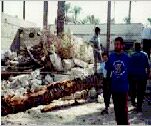 The following table shows demolitions by names, area of building, number of occupants:
No.

Name

Area of building

No. of occupants

1

Mohammed Saidi Mohammed Zaideh

180

24

2

Mohammed Musleh Abu- Libda

240

20

3

Jihad Hamdan Abdullah

120

7

4

Amin Shukri Al- Ra'I

200

9

5

Fathi Mohammed Abu- Libda

120

4

6

Jihad Hassan Klub

100

4

7

Ali Maher Halaweh

150

10

8

Sa'adeh Mohammed Abu- Halaweh

150

3

9

Jadi Abdullah Nahla

200

12

10

Zaki Khamis Abu- Hilwa

140

11

11

Farraj Hasan Abu- Hilwa

120

6

12

Ahmad Khamis Abu- Hilwa

90

6

13

Anwar Hasan Klub

160

8

14

Faiz Ibrahim Taha

300

23

15

Mufid Ibrahim Taha

300

9

16

Ni'meh Ahmad Yazuri

750

16

17

Tamam Yusif Al- Jamal

120

11

18

Mohmud Mohammed Abu- Libda

160

7

19

Hussein Abdullah Abu- Nahla

200

3

Total

3800

193
Prepared by
The Land Research Center
LRC