Qaryut Entrance Blockade in Nablus governorate
Violation: blocking Qaryut entrance with rocks and earth mounds.
Location: south western part of Qaryut.
Perpetrators: the Israeli Occupation Army.
Victims: more than 2000 Palestinians residing in Qaryut.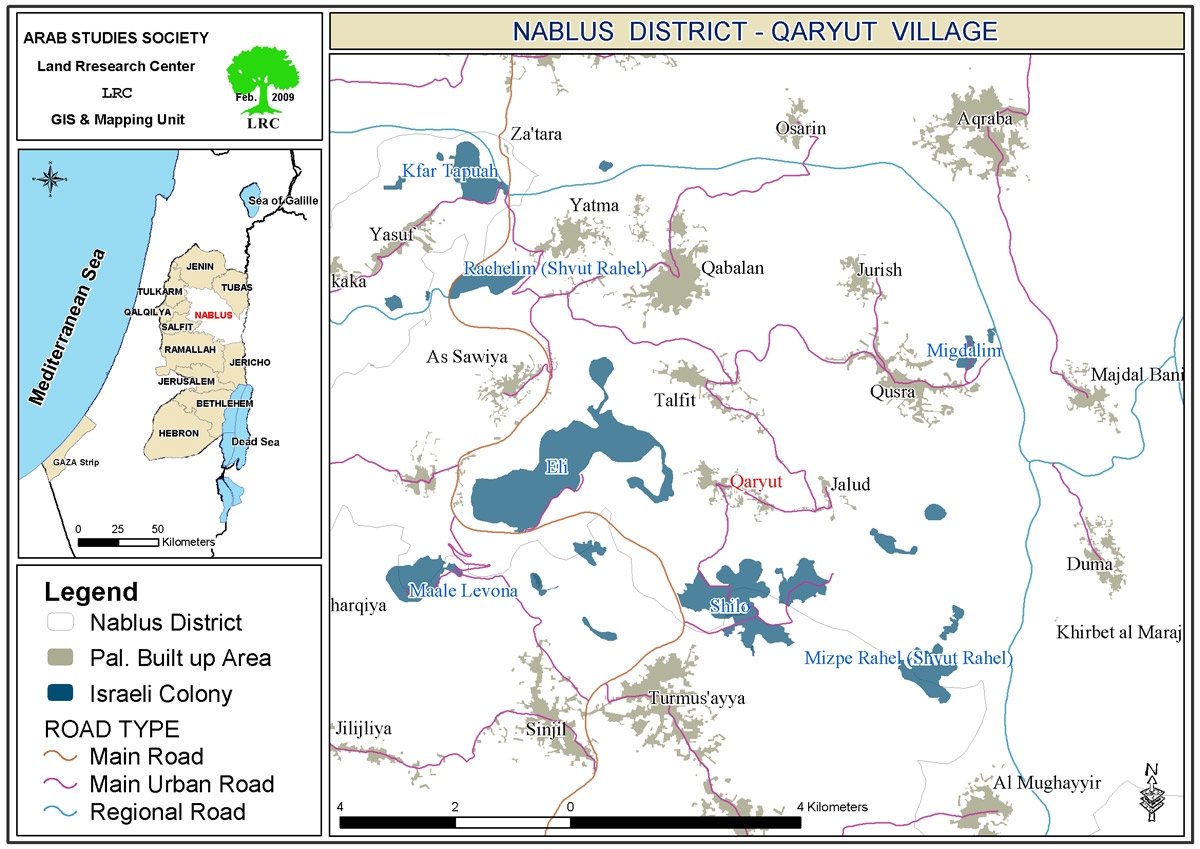 Details:
The Israeli Occupation Army have been blocking Qayut main entrance since 2000. the locals have pleaded to the Israeli Supreme Court to reopen the entrance but their efforts have been in vain. The entrance used to connect the village to by-pass road '60' leading to Ramallah. Itt was considered vital for the prosperity of the village. With it being closed, the locals have to pass 22 extra km to get behind the blocked entrance. This surely drains the Palestinians and costs them extra expenses.
Picture 1-2: Qaryut blocked entrance
Bashar al Qaryuti, an activist, stated to an LRC Observer: "the blockade of the main entrance have been having drastic effects on the people's lives. It had made movement and access to nearby communities so difficult and tiresome. It has been done to serve colonial expansion purposes, especially the expansion of the likes of Eli and Shivut Rahe by making the area more susceptible to land confiscation and land theft by the colonists who target the area and use it as it was their own! ".
He added: "we filed a number of complaints through the District coordination Office and pleaded to the Israeli Supreme Court in regard to the blocked road. However, the influence of the Israeli Army and Colonists is too strong to allow a ruling; so fa, no decision has been made."
Prepared by
The Land Research Center
LRC