Expansion of Karni Shamron settlement in Tulkarm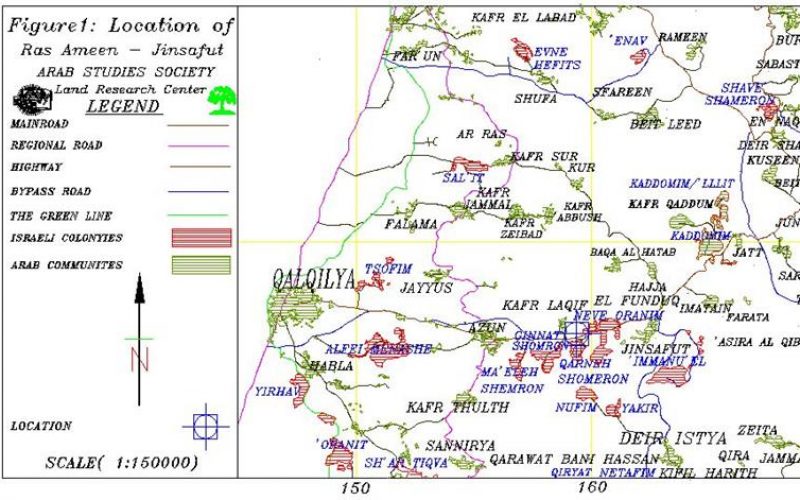 A piece of land owned by Mr. Abdullah Bashir is being the target of colonizing activity after the colonizer Moshe Zer obtained a court order to take hold of the land. The reasoning behind the decision was the inability of Mr. Bashir to pay $130,000 fine for attacking Zer while he was leading a group of colonizers in an attempt to take hold of a land in Jabal Al Deib by force.
The land lies on the main road connecting Nablus and Qalqiliya. The location, called Ra'as Amer, is in the village of Jinsafut basin 11, parcel 20. The total area of the land is 42 dunums. The land is also located next to the settlement Karni Shamron where colonizers managed to get hold of an adjoining land of Mr. Bashir's where they have established a sewing factory.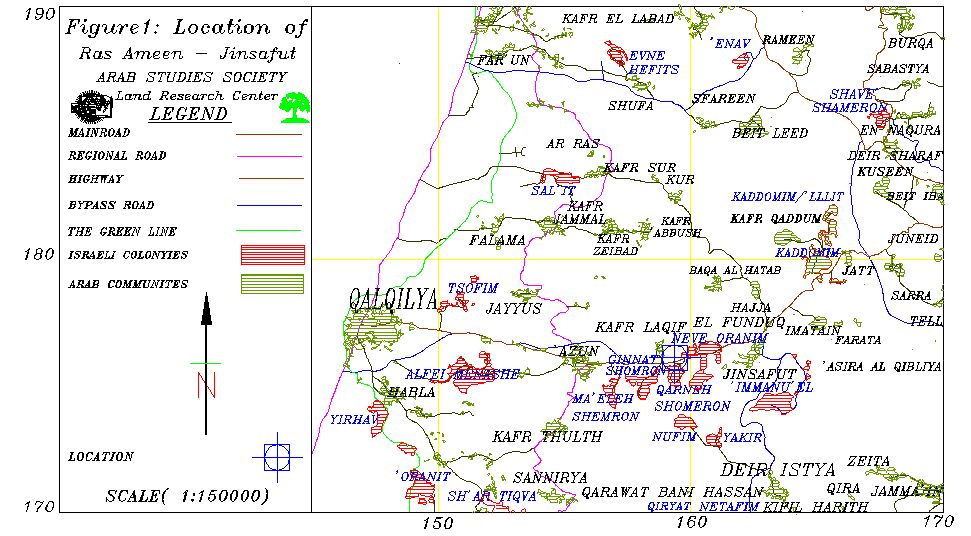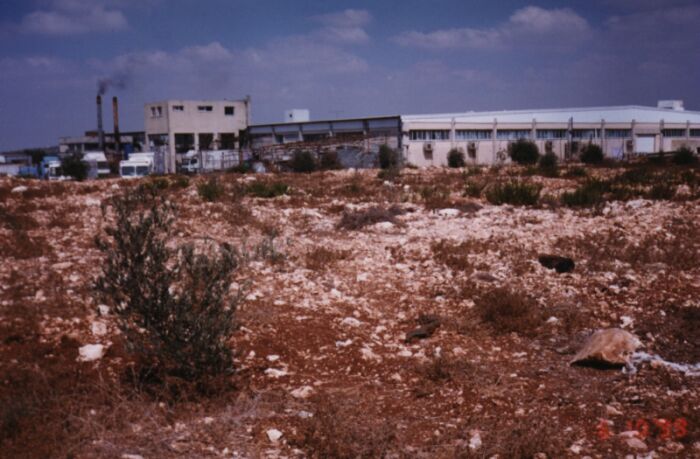 Picture of factory The settlement of Karni Shamron right across the road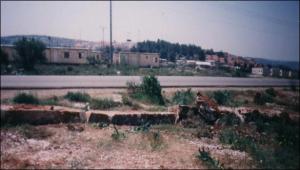 The colonizers attempted feverently to take hold of the land. They have proposed to pay $3 million to Mr. Bashir to sell them the land. When he refused to sell it, the colonizers used different ways to forcefully take hold of the land. In 1980, the Military Commander of the West Bank tried to annex the land to the nearby settlement of Karni Shamron (established in 1977). Mr. Bashir appealed the decision to the Israeli High Court in case number 90/81 and managed to get a decision on 22/4/1981 that annulled the actions of the Military Commander. The attempts of the colonizers cooled off after the decision while waiting for the right moment to try again. The colonizers took advantage of the inability of Mr. Bashir to pay a hefty fine of $130,000 in addition to $7,000 lawyers fees in the case of the attack of Moshe Zer and requested from the Central Court to grant Zer the right to take hold of the land until Mr. Bashir pays the fine. The Court replied positively to the decision and up until this point in time Mr. Bashir in unable to regain his land back ever since.
Prepared by
The Land Research Center
LRC