Opening new colonial road for Alon Moreh colony at the expense of Deir Al-Hatab village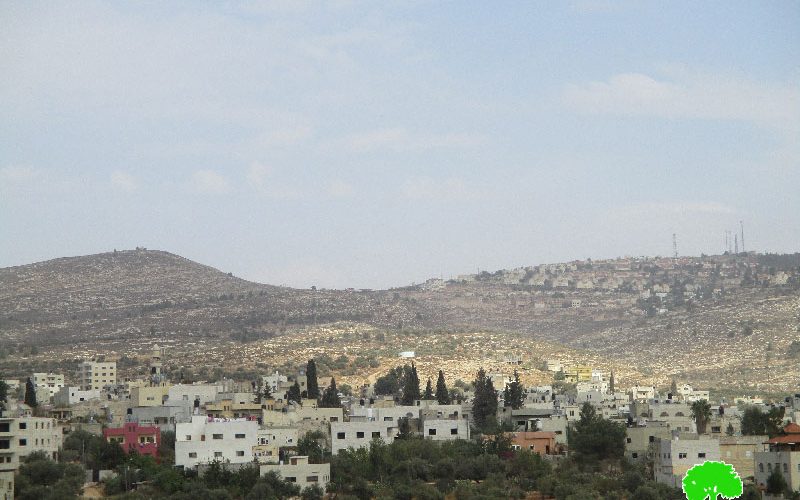 Violation: opening colonial road
Location: Deir AL-Hatab- Nablus governorate
Date: October 19, 2016
Perpetrators: Alon Moreh colonists
Victims: farmers from the village
Details:
Colonists of Alon Moreh colony were reported to open new colonial road (2 km* 6m) in Deir Al-Hatab area known as Ras Al-Ain.
According to the field visits conducted by Land Research Center in the area, the area of confiscated lands for the end of opening the new road totaled 15 dunums.
The chairman of Deir Al-Hatab village council, Abdelkarim Hussein, told Land Research Center the following:
"The targeted area is 1km away from the village's houses; it is declared inaccessible due to its proximity to the colony of Alon Moreh. Farmers wait impatiently for the season of olive harvesting to be allowed to enter their lands, which are threatened of confiscation at anytime. Noteworthy, Ras Al-Ain totals around 800 dunums"
He also added:
" On November 19, 2016, farmers headed to the area after obtaining a special permit from the occupation's side. Surprisingly, farmers were shocked to see that colonists embarked on opening a colonial road as a step to establish a new outpost in the area. Colonists took advantage of farmers inability to access their lands to take them over and start their plan of a new outpost. Israeli-Palestinian District of Coordination Office DCO was immediately contacted and a halt on construction works on the road was issued".
Photo 1: Alon Moreh colony and the targeted area
Hussein showed concerns that colonists are likely to re-open the road but after the olive harvesting season is over. This time, the action will be supported by the commanders of Israeli army, whom are close friends for colonists.
The plan to takeover areas next to Alon Moreh colony is not recent. Lands takeover escalated in 2014; colonists did so in cooperation and help of the Israeli government, which declare Palestinian lands inaccessible so that colonists can benefit them.
The village council of the area submitted a complaint to Israel Supreme Court, explaining the colonists' violations and attacks they witness but to no avail.
Deir al Hatab – an Overview:
Deir al Hatab is located 5.5 km to the east of Nablus city; it is total area is 10875 dunums including 318 dunums of built-up area.
The village's population has reached 2213 people (according to PBS statistics of 2007).
The village has lost 389 dunums of its total area to Israeli colonial activities.
It is surrounded by a number of historical sites and ruins.
Prepared by
The Land Research Center
LRC