Setting 22 Dunums of Agricultural Lands Ablaze in Urif village -Nablus Governorate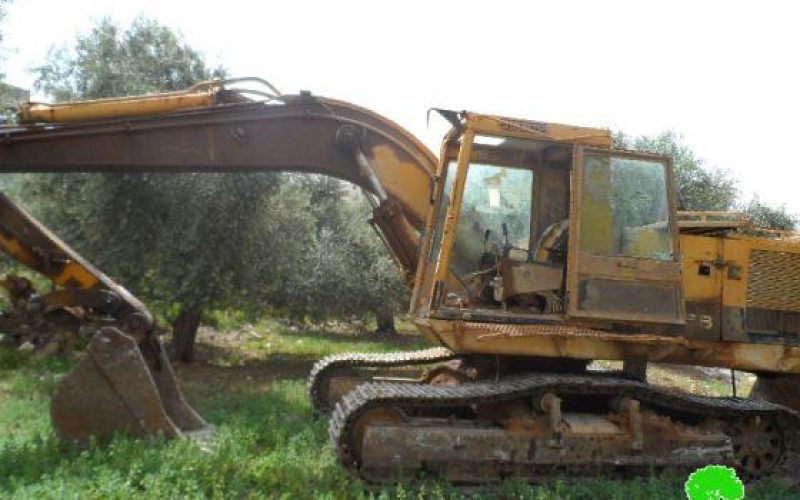 Violation:
setting 22 dunums of agricultural lands ablaze and sabotaging a dozer.
Location:
Al Dhoor area in Urif village – Nablus.
Soon after the spread of news about killing an Israeli colonist near Za'tara checkpoint; attacks in retaliation hit several parts of the West Bank.
A group of colonists coming from Yizhar colony set 22 dunums of agricultural lands alight in Urif village, 14 trees were burnt.
A large Israeli force was rushed to the area but their role was limited to the protection of the colonists and prohibiting the Palestinians access to their lands.
The colonists also broke into Husni Shihada residence, breaking its windows and main gate.
The assailants sabotaged a dozer by pouring dirt into its engine; the dozer was property of Fahmi Abya.
Urif face daily Israeli aggressions as the colonists and Israeli Occupation Authorities are trying to force the Palestinians out of the village to make way for the expansion of the colony of Yizhar.
Urif's name comes from Urif Monsatry which is a Monastry built at the time of the crusades.
It is located 12 km to the south west of Nablus.
The village is inhabited by 3800 people while over 2000 Palestinians have fled the village over past years due to the unstoppable colonists attacks.
Colonists who occupied the nearby Salman the Persian Mountain were responsible for numerous attacks against the villagers including beating school
children, uprooting trees, theft of cattle and breaking into houses.