Declaration of expanding road number 437 that crosses Jaba'-Ramallah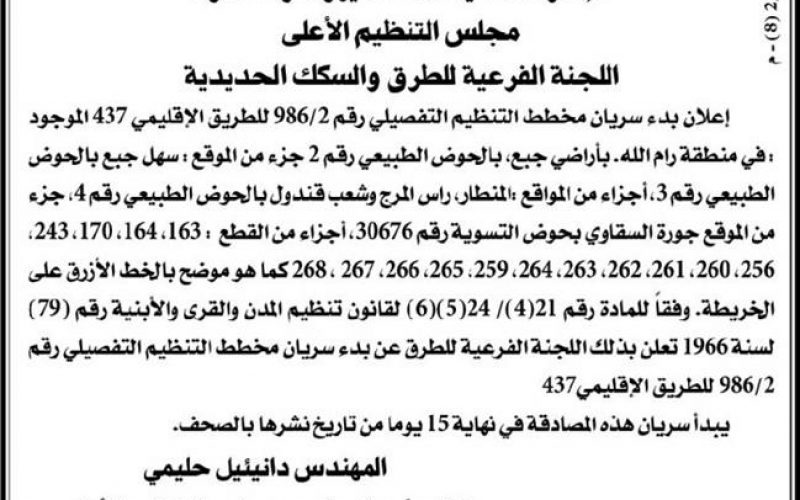 Violation: A new expansion work for a colonial road
Location: Road '437
Date: 25/02/2013
Details:
The so-called Supreme Council of Planning of the Civil Administration/ Roads and Railways Subcommittee published in AL Quds newspaper issued on 23/02/2013 that they decided to expand bypass number 437 connecting Ramallah with Jerusalem and is 4 km long.
The decision which holds number (986/2) and issued by Roads and Railroads Subcommittee aims at seizing more lands in the region. The roadblocks targeted in the expansion work in Jaba' are:
Roadblock number (2)- Jaba'

Roadblock number (3)- Qindeel

Roadblock number (4)- Jawret Al-Saqawi
According to the blueprints attached to the resolution, the road should serve a number of colonies built in Jerusalem and the Jordan Valley and is meant at creating facts on the ground. Some of the colonies that will benefit from expanding road are: "Pisgat Ze'ev" and "Mish Adam" colonies which are already linked by the road.
Roads are some of the most known means used by colonists to carry out their colonial plans that aim at disconnecting any continual Palestinian existence.