Demolition order on a residence in the Hebron village of Al-Samou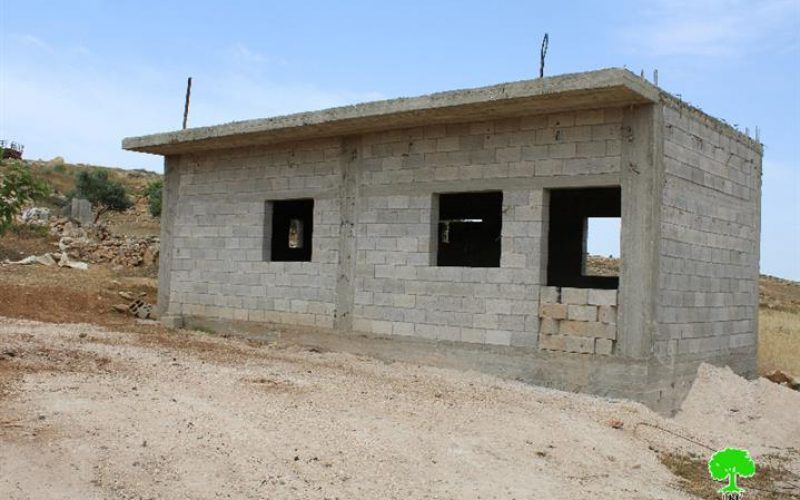 Violation: serving demolition order
Location: Wadi AL-Amayer- Al-Samou' village
Date: April 03, 2016
Perpetrators: Israel Civil Administration
Victims: residents of the area
Details:
Israeli occupation authorities served on April 03, 2016 a demolition order on a building in the area of Wadi Al-Amayer, southeast Al-Samou' village in Hebron governorate on the claim of unlicensed construction.
The order mentioned that the structure was built without proper license and ordered a halt on construction works and the demolition of what has been so far built within a seven day deadline.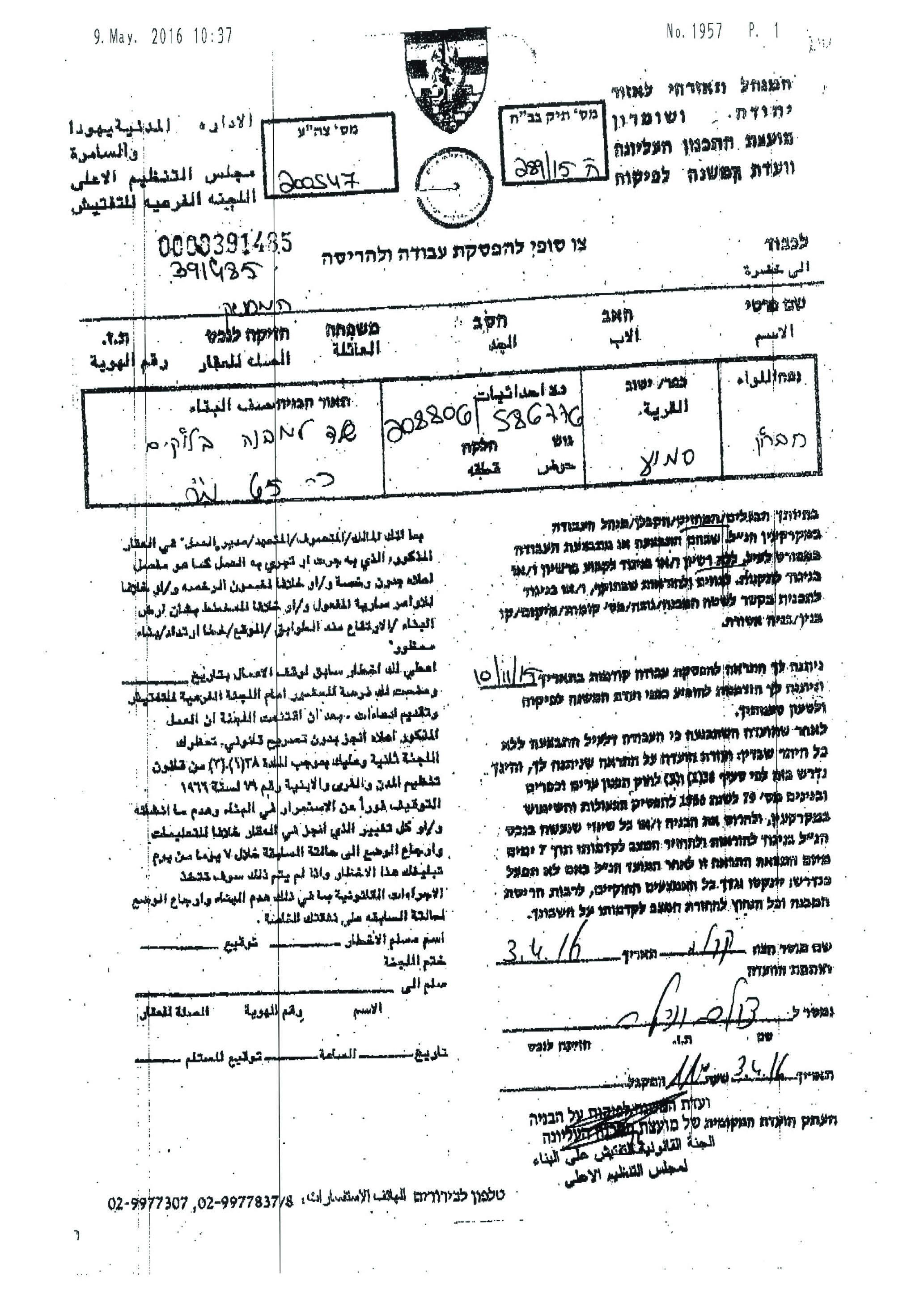 It should be marked that Israeli occupation authorities served on November 10, 2015 stop-work order on the same building. The order, at time, assigned December 02, 2015 as a deadline for obtaining a building permit. Given that the owners of the building did not know how to prepare a legal file to object to the order, they couldn't obtain a building permit.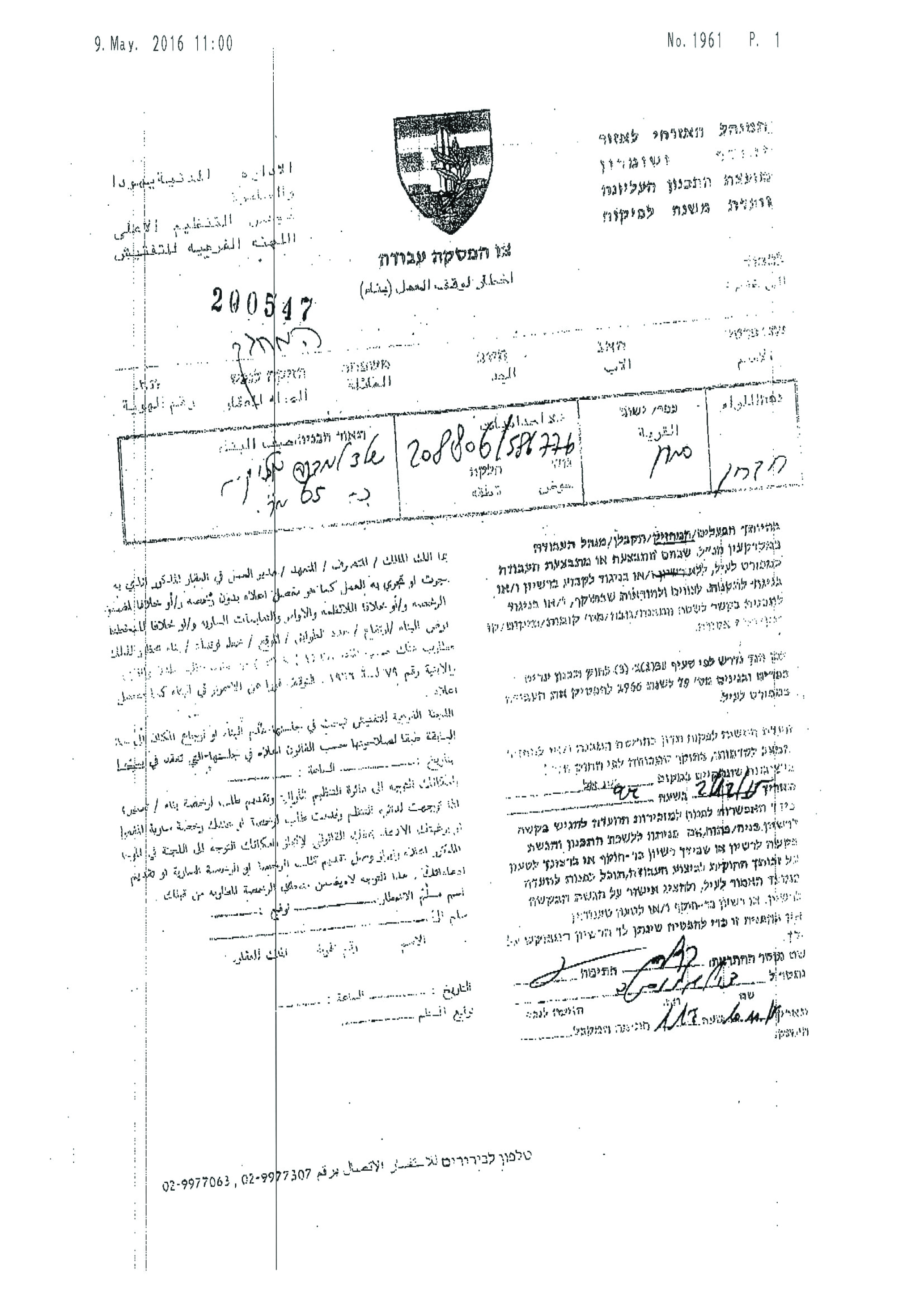 The owner of the building, at time of receiving the order on May 09, 2016, called the municipality of the Al-Samou', which in its turn informed Land Research Center of the incident. The researcher of Land Research Center headed to the targeted location, documented the incident and guided the affected citizen on how to object to the order and to obtain a building permit.
The targeted house is reported to be 542 in area and was built through Al-Samou' Charitable Committee to be used for public services. Noteworthy, the area of Wadi Al-Amayer is inhabited by 1000 people and is located nearby Mizpe Ya'ir colony and the bypass road number 317.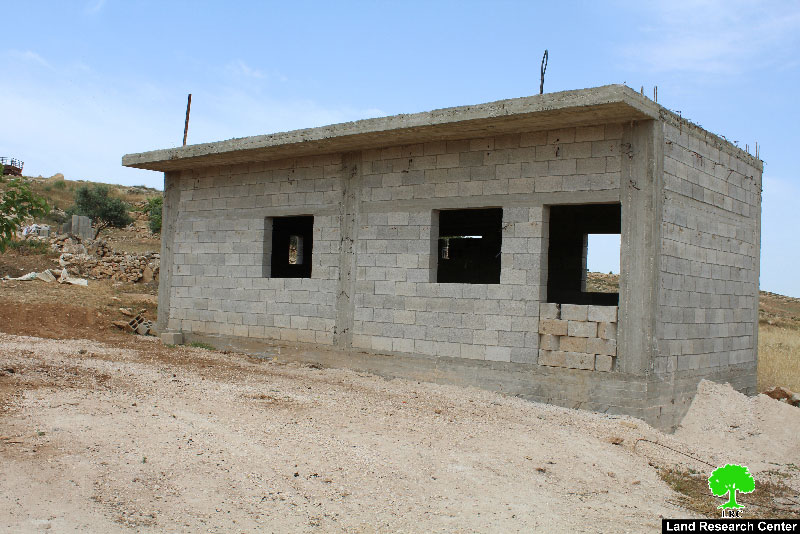 Photos 1-3: a general view of the targeted building
The targeted building was supposed to be a health clinic for the area. Such facilities receive attention and support from different health organizations such like Doctors without Borders MSF since the area lacks a health facility.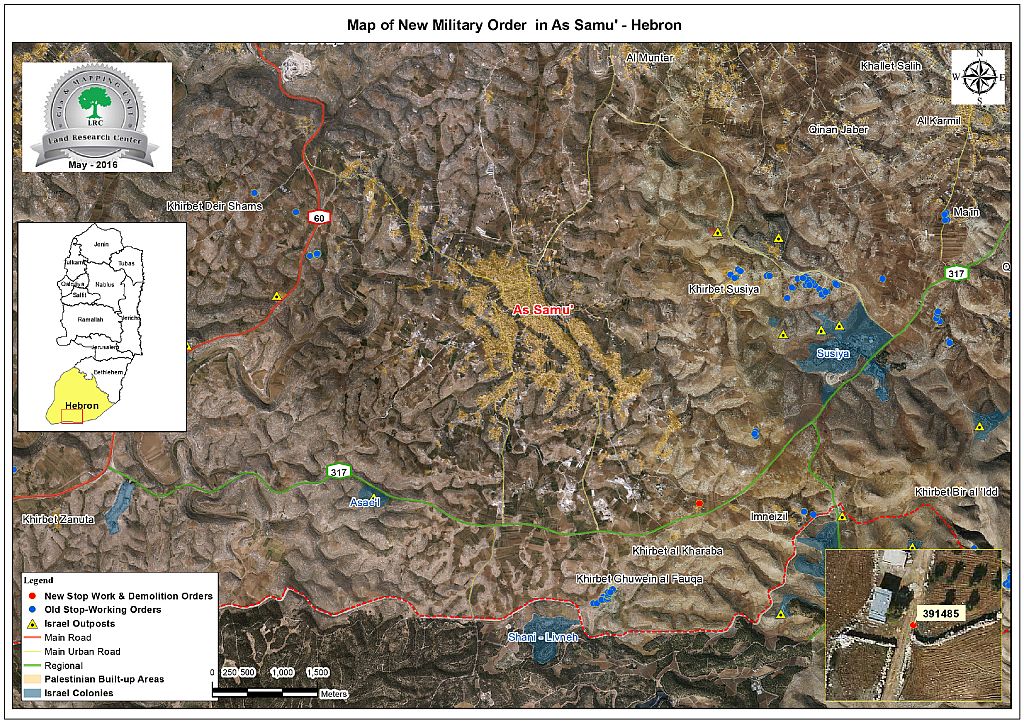 Prepared by
The Land Research Center
LRC