Confiscating a Tractor in Al Bqe'a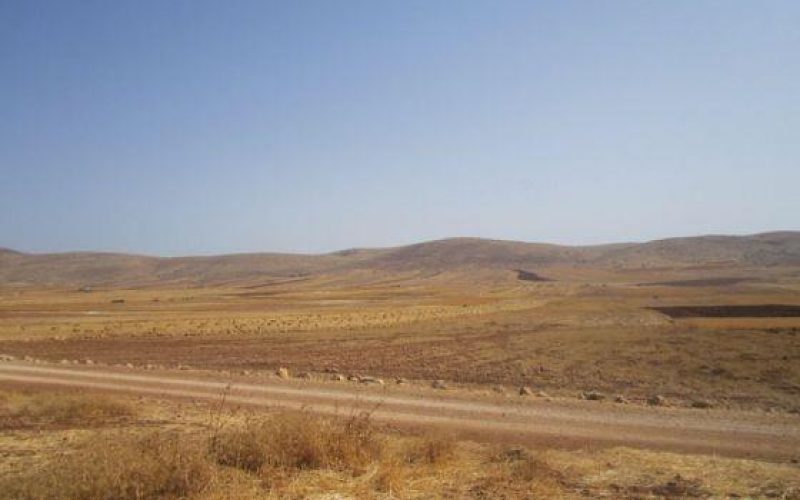 Violation: confiscation of a tractor.
Date: May 23, 2012.
Victims: Husein Masa'eed.
Location: Um Laqya area in Al Bqe'a.
Details:
People living in the Jordan Valley area depend mostly on agriculture in their living; the climate and availability of water renders the area convenient for agriculture. The Israeli Occupation have been trying eagerly to take over the area by building tens of agricultural colonies and taking over the water sources. The colonies render the Palestinians unable to exploit their lands captured by the Israelis or turned into mine fields. Even shepherds are disallowed from herding in these areas.
At noon, on May 23, 2012, Israeli troops broke into Um Laqya area; the soldiers broke into a number of shacks, turning them upside down. The confiscated a tractor, property of Husein Masa'eed (63), claiming that it was parked in a 'closed military zone', before leaving the area. The owner said: 'it is the second time they do that [confiscate a tractor] in the last two years while knowing that I work in area far from the colonies of Mikhola and the surrounding outposts. However, they try to put pressure on us to force us to leave'.
Um Laqya is a small residential community located in the Jordan valley. It is formed of a number of scattered and primitive structures. It is inhabited by 78 people relying on herding and agriculture in their living while knowing that the community lacks all kinds of services.
It must be pointed that Um Luqya has been set as an Israeli target; it is, according to the Israeli Occupation Authorities, an unrecognized community which is placed in a military zone. They confiscated lands, imposed restrictions on the Palestinians, and prohibited expansions in area lacking the basic services.
Al Bqe'a:
Al Bqe'a is located in Tubas, stretching from Tamoun town and reaching up to the Jordanian borders in the east.
Its total area is around 60000 dunums. 8 residential gatherings are placed in the area, 6 of them are random ones. Most of the people there depend on herding in their livings.
Picture 4-5: Al Bqe'a