Israeli Occupation Authorities Issue a Master Plan for the Village of Brokin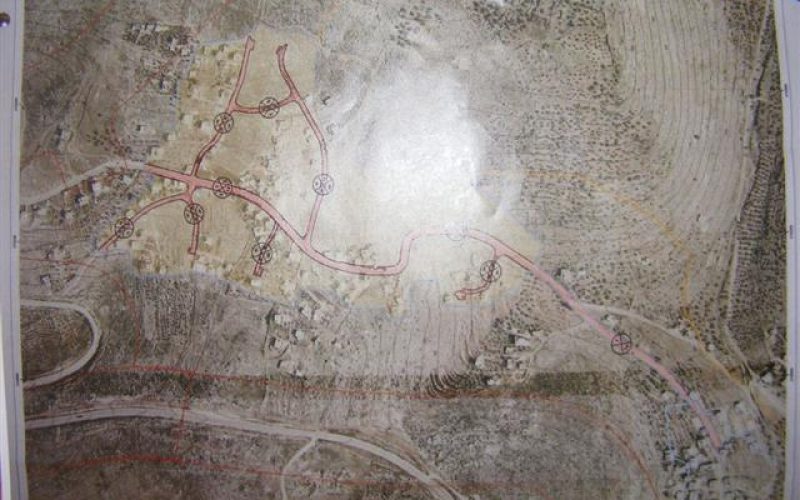 On the 7th of September, 2008 the so-called 'Organization and Building Committee' branch of the Israeli Civil Administration issued a Master Plan for the village of Brokin. According to the text of the Plan, the Israeli occupation authorities have allowed Brokin villagers to build on an additional 52 dunums located in Arae C. The announcement of the Master Plan was published in Ha'aretz newspaper and it gave the village council an objection period until the 7th of November 2008. The official announcement was not submitted to the Brokin village council. See Photo 1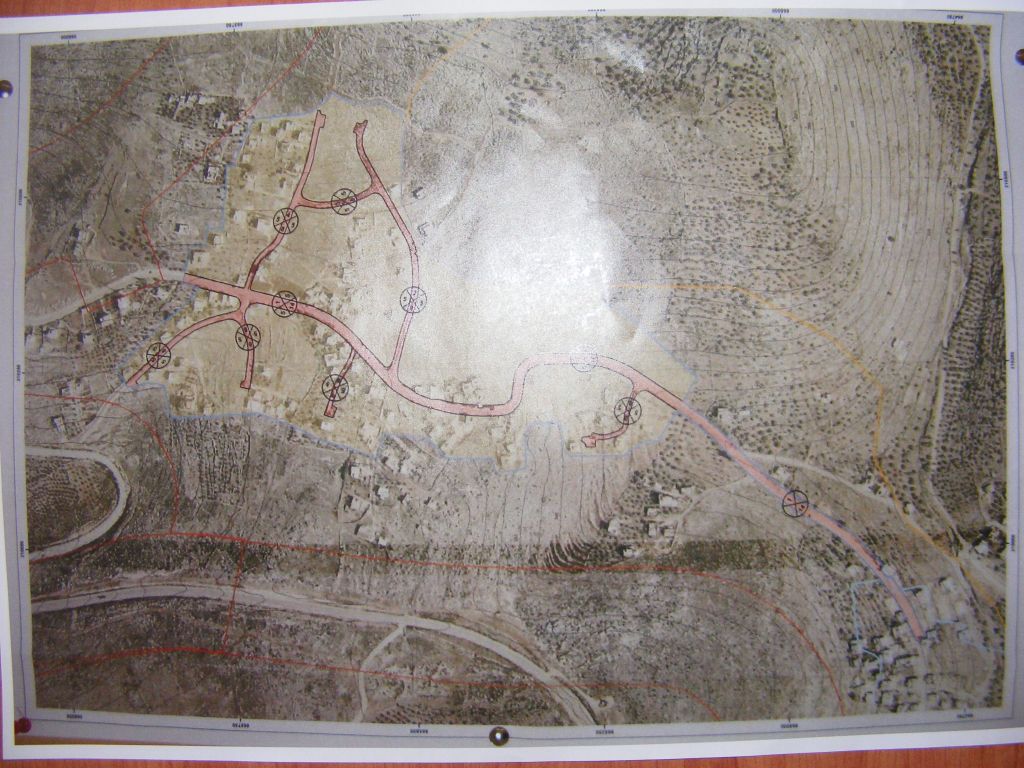 The Master Plan, if it is implemented in its current form, would legitimize the Israeli occupational practices in Arae C and it would allow the return of only a small portion of the villages' lands to its owners. This, in turn, would allow the occupation authorities to confiscate the largest portion of the villages' lands for the purpose of enlarging nearby colonies.
It is worth pointing out that the village of Brokin has been the target of an intense land confiscation campaign by the occupation forces. Most of the confiscated lands (area = 8,000 dunums of its 13,237 total area) have been used to expand the three colonies built atop the village's agricultural lands. The three colonies are:
| | | | | |
| --- | --- | --- | --- | --- |
| Colony | Date of Establishment | Area (in m2) | Type | Nearby Palestinian Villages |
| Burkan | 1981 | 622.5 | Industrial | Sarata, Brokin, Haris |
| Brokhin | 1999 | 265.5 | Residential and industrial | Brokin. Haris |
| Ariel Gardens | 1978 | 5226 | Industrial | Brokin |
| Total | | 6114 | | |
The negative impact of the presence of the afore-mentioned colonies does not stop at preventing Palestinians from accessing their lands as these colonies have played a major role in polluting the environment in its immediate vicinity; the sewage and waste water stemming from these colonies into the nearby Palestinian villages caused a number of diseases in the villages especially skin diseases. Also, a marked increase in abdomen and kidney failure cases have been reported in the villages. Moreover, the gases emitted from the factories of the colonies led to the spread of respiratory diseases. These pollutants caused the increase presence of insects and rodents in the area, not to mention its effect on the agricultural and animal food chains affecting, in the end, humans.
General Information about Brokin Village:
The village is located 12 kilometers south of the city of Salfeet. Its population is around 3,500 Palestinians most of which depend on agriculture as the main source of income. The total area of the village is about 13,273 dunums of which 1,336 is its built-up area. There are 1,200 dunums planted with olive tree while 3,000 dunums are used for grazing purposes while 8,000 dunums of its lands were confiscated for colonial purposes.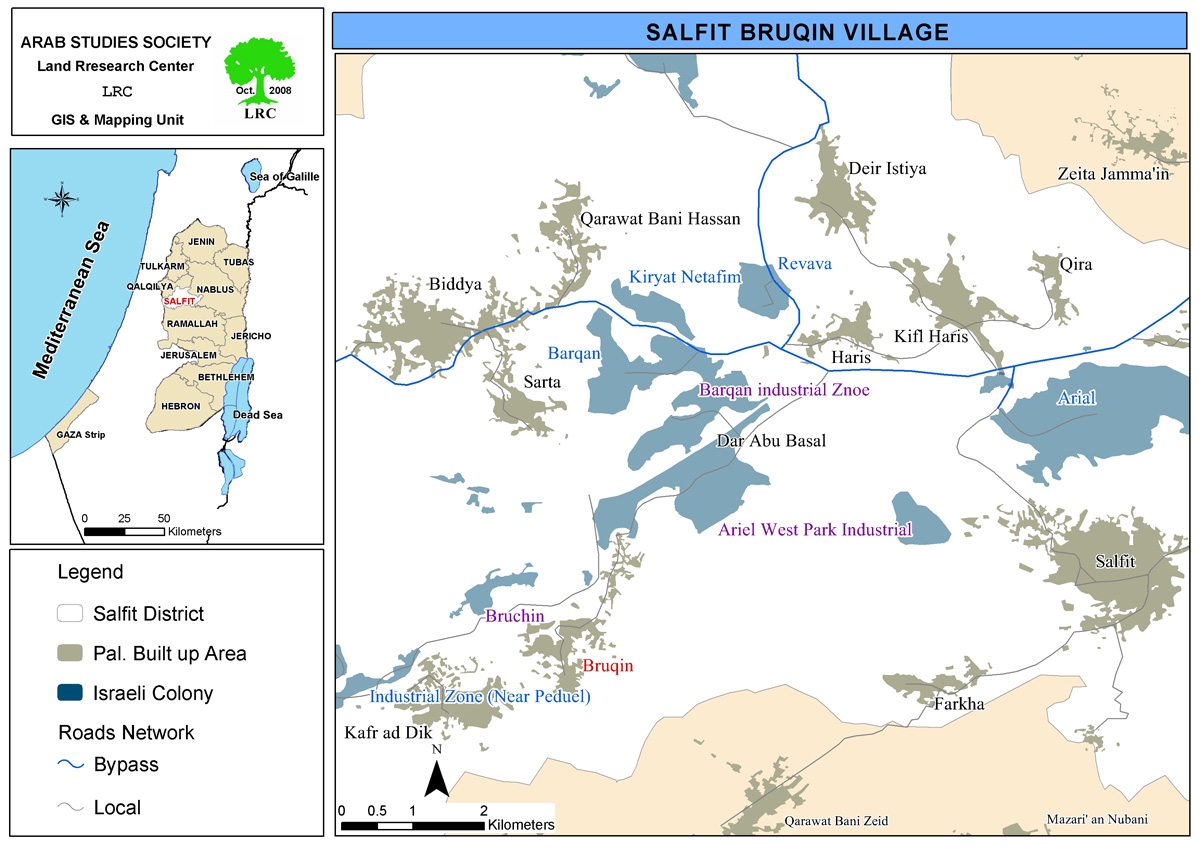 Prepared by:
The Land Research Center
LRC