Israel intends to demolish the Orthodox housing Complex in Beit Sahour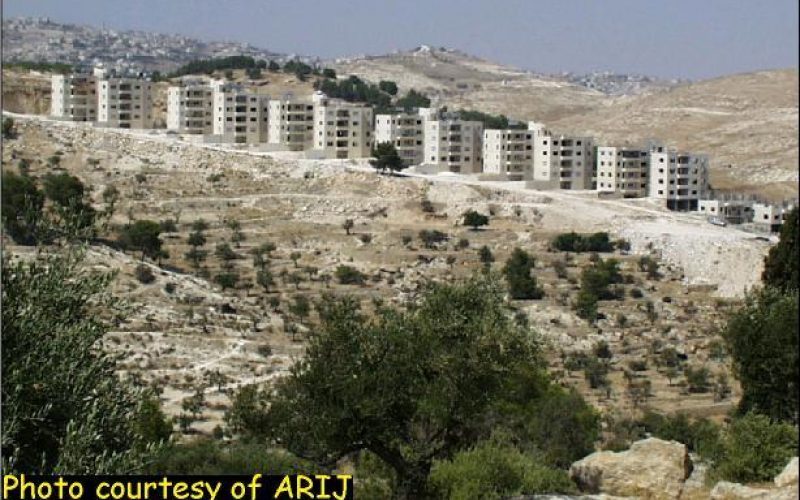 Beit Sahour is a Palestinian city located 6 km to the east of Bethlehem City with a total population of 11,000 inhabitants. The population consists of Christians and Moslems, living side by side, through the long history.
In the early 1990s, the Israeli authorities wanted to expropriate part of the Orthodox Patriarchate land for the establishment of the settlement of Abu Ghnaim (Har Homa). In order to preempt the Israeli move, the directors of the Greek Orthodox Housing Project requested the Orthodox Church to give them a plot of land adjacent to Abu Ghnaim Mountain.
The late Patriarch Theodorus accepted to lease that plot to the housing project for 99 years and thus the construction of the project started in 1995, and 8 buildings of the total 15 buildings that contain 120 housing units were constructed and a number of 20 families are currently living there. See Photo.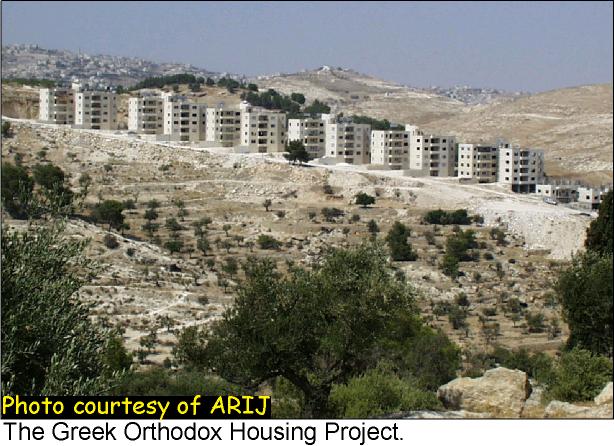 The aim of this project is to help the limited income households in Beit Sahour community and to prevent the confiscation of more lands from the city. In 1997, the Israelis started to shave and uproot the trees of the only Palestinian forest (Abu Ghnaim ), in order to construct the new settlement of Harhoma.
In May 2002, the residents reported that the Israeli military forces came to the area and handed them an order of terminating building constructions under the pretext of not having building permits from the Israeli administration of Beit Il in Ramallah, considering the area under their control (Area C) which means '' no construction is allowed on it'' and sorestricting Palestinian constructions and preventing the expansion of Palestinian communities located in the vicinity of Harhoma settlement. This termination came parallel to the construction of the separation wall that was opposed by the Israeli Government. The housing project is still opposing the separation wall plan endorsed by the Israeli Prime Minister Ariel Sharon and the erecting of the new military road that will be connected to it from Road 60 to the west with Abu Ghnaim . See Satellite Image.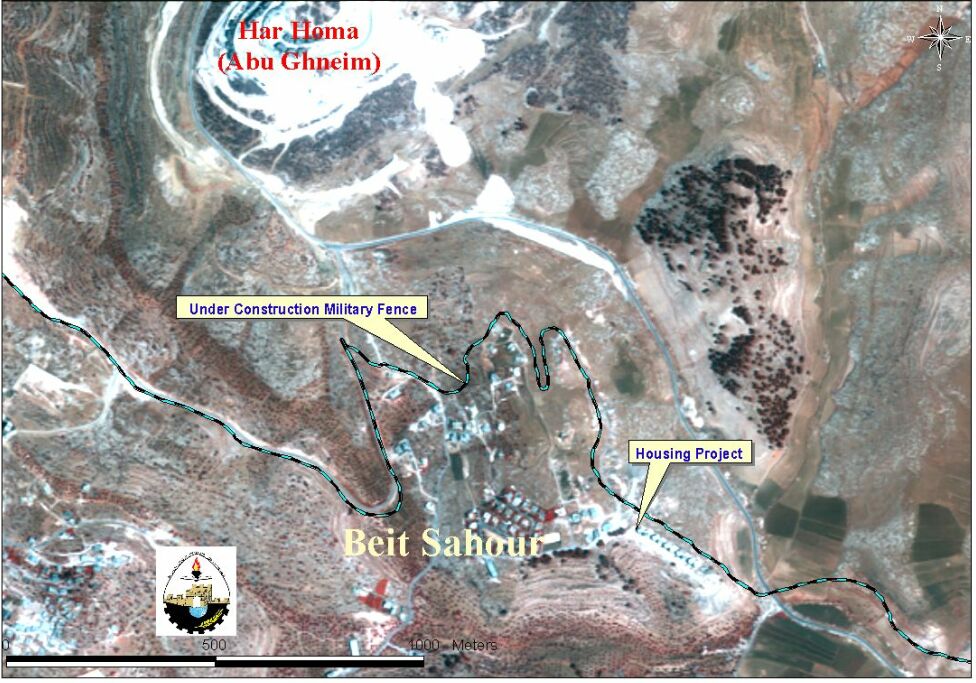 The directors of the Greek orthodox housing project retained an attorney to handle the case. On September 17, 2002, the attorney informed the residents of the Israeli order to demolish the existed buildings and appealed to the Israeli court against the demolishing order. While the residents were awaiting the decision of the court, the demolishing procedure was finalized and the appeal was rejected.
Maysoon Bannoura, one of employees at the Applied Research Institute-Jerusalem (ARIJ), is threatened along with her husband and 10 months old child to leave their house, although they are still paying mortgage for their apartment.
Another petition was sent to the Israeli supreme court to reconsider the case and the consequences that will follow the demolition process, and the number of families that will become homeless, if the demolition order is carried out.
Prepared by:
The Applied Research Institute – Jerusalem