Stop-work Orders in Jiftlik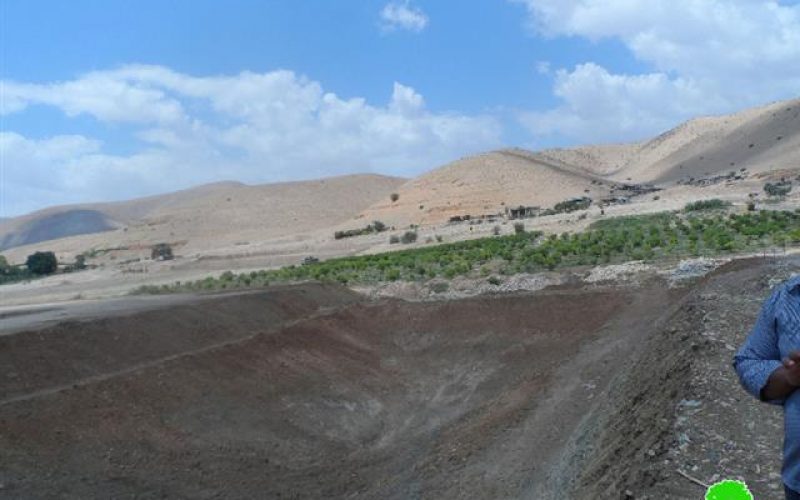 Violation: Issuance of a stop-construction order on a rain harvesting pond
Date: 01/06/2014
Location: Jiftlik – Jericho governorate
Perpetrators: The Israeli Planning Committee
Victims: 8 Palestinian families
Details:
On Sunday morning, June 06, the Inspection Sub- Committee of the Israeli Civil Administration handed eight Palestinian families a stop-work order for their pond, built in al- Mosaffah area, east of al-Jiftlik in the West Bank governorate of Jericho.
The pond, still under construction, is 1000m3 in area. Construction work began in May; the project is funded by Food and Agriculture Organization (FAO) and implemented by Palestine Ministry of Agriculture. It cost 65 thousand dollars and meant to lessen the water crisis the area suffers from and relieve the farmers from the burden of purchasing water for irrigation purposes.
The families were a given a respite till June 29 to proceed with obtaining a building permit. The same date was set for a meeting of the Planning and Construction Committee to be held in Beit El court to consider the legal status of the structures.
Eight Palestinian families whose profession is agriculture are supposed to profit from this project as the pond is expected to irrigate 142 dunums of land planted with vegetables, dates, field crops and citrus.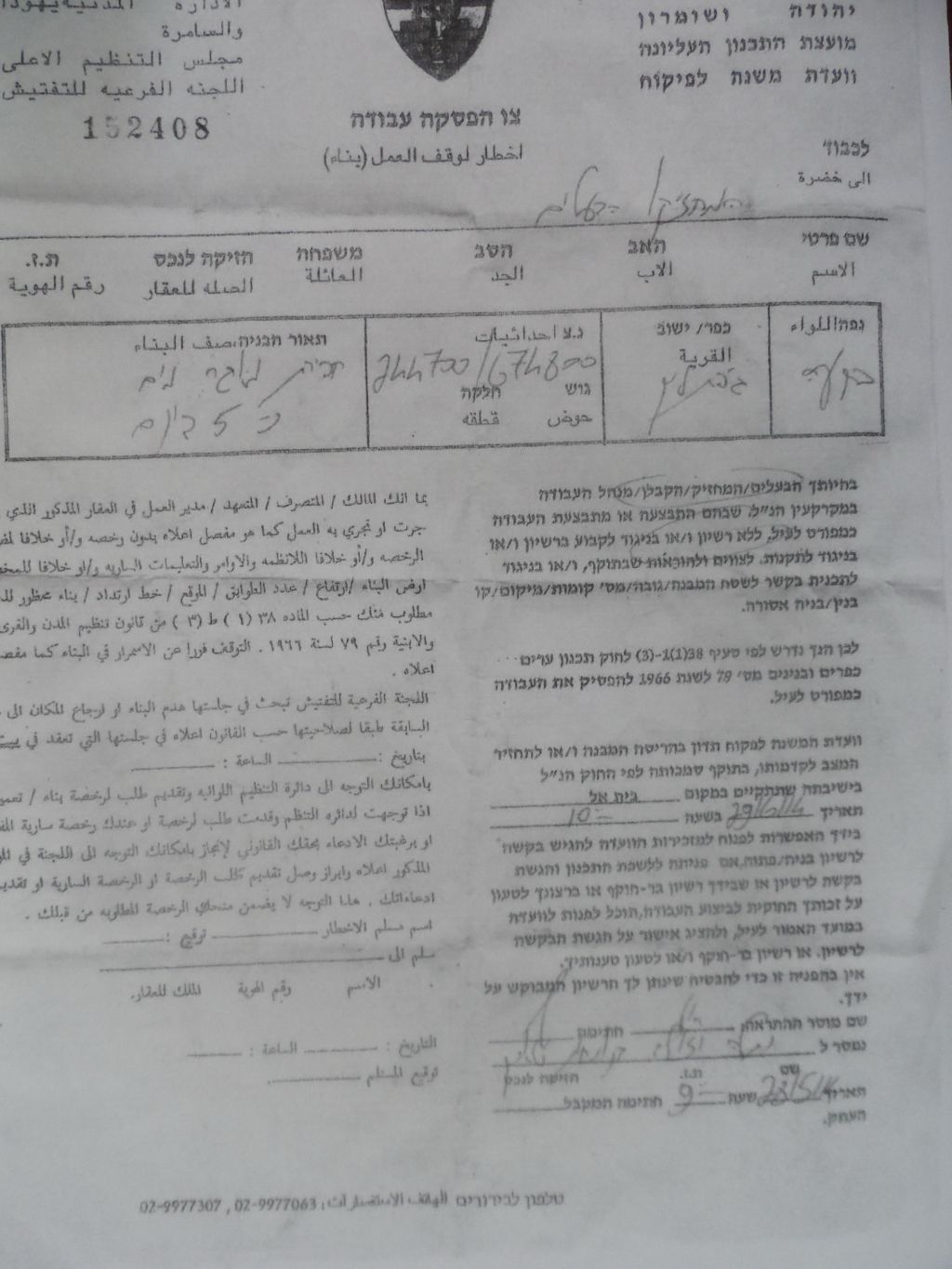 Picture 1: A photocopy of the military order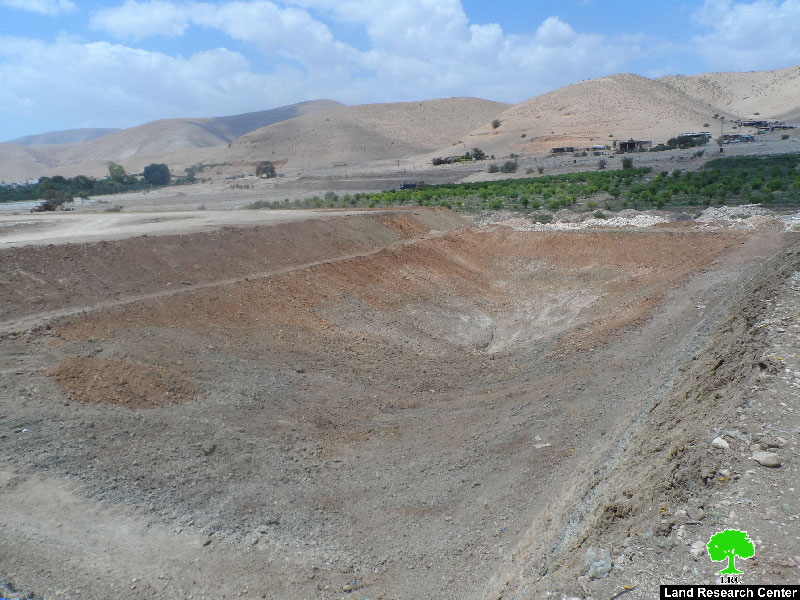 Picture 2: The threatened pond
Table: The affected farmers and land:
Affected citizen

Family

Land area (dunum)

Land according to crops

Dates

Citrus

Field crops

Vegetables

Pastures

Muhammad Awda

10

9

4

0

5

0

0

Abdul-Karim Awda

9

9

5

1

3

0

0

Mahmoud Awda

12

13

3

1

3

4

2

Ahmad Awda

6

15

3

1

6

4

1

Abdul-Halim Awda

6

80

13

6

35

15

11

Abdul-Rizq Awda

9

4.5

0

0

4.5

0

0

Fatma Awda

1

4.5

0

0

4

.5

0

Arham Awda

1

7

2

0

3

2

0

Total

54

142

30

9

53.5

25.5

14
*source: Field Observations – Monitoring Israeli Human Rights Violations Team – LRC
Commenting on the importance of the pond to the farmers of al-Jiftlik, Abdul-Halim Awad stated to an LRC field researcher that:
We have been suffering from a water crisis for long as we have to buy water from Ein Shibli and Frush Beit Dajan for agricultural purposes; 1.5 ILS for a cup. This is very tiring and expensing. The idea of a pond came as we were searching for a solution to the problem. The pond is supposed to be for rain harvesting and irrigate no less than 140 dunums of agricultural land threatened of draught and Israeli attacks.
Al- Jiftlik, like any other Palestinian village, is not spared from the Israeli occupation's attacks. It is located on the east side of catchment water in Palestine whose streams and artesian wells were considered Jordanian sources of water not long ago. Water theft began when Israelis occupied the rest of Palestine in 1967. Since then, the occupation has been imposing strict rules and procedures that aim at depriving Palestinians from their right to water especially in the Jordan Valley where most of water resources are taken by Israelis.
Colonists were not satisfied by controlling the Palestinian share of water catchment in the region only, they also announced the adjoining area of the Jordanian River and hills closed military zones to which Palestinians are denied access. That has deprived many Palestinian farmers from utilizing their lands that were irrigated by the river. Same scenario happened with the 133 artesian wells spread all over the Jordanian Valley which the occupation seized, including the wells that got dry. Palestinians are not allowed to dig or build a cistern in the Jordanian Valley.
At the beginning of 1984, the Israeli occupation worked on confiscating most water streams running in Al-Jiftlik lands. Since that date, water streams have been decreasing so drastically most of them got dry. One gets surprised when seeing the once- flowing streams now- dried areas filled with trash and dust.
Al-Jiftlik, a once flourishing place with greenery scenery, now an arid area. On the other hand, just on the hills overlooking Al-Jiftlik there are Massua and Argaman colonies. Both are nurturing on Palestinian water resources of Al-Jiftlik. Its groundwater and streams supply water to two Israeli tanks. According to Palestinian Hydrology Group, a colonist's share of water is 6 times more than a Palestinian's, i. e., 6 – 1.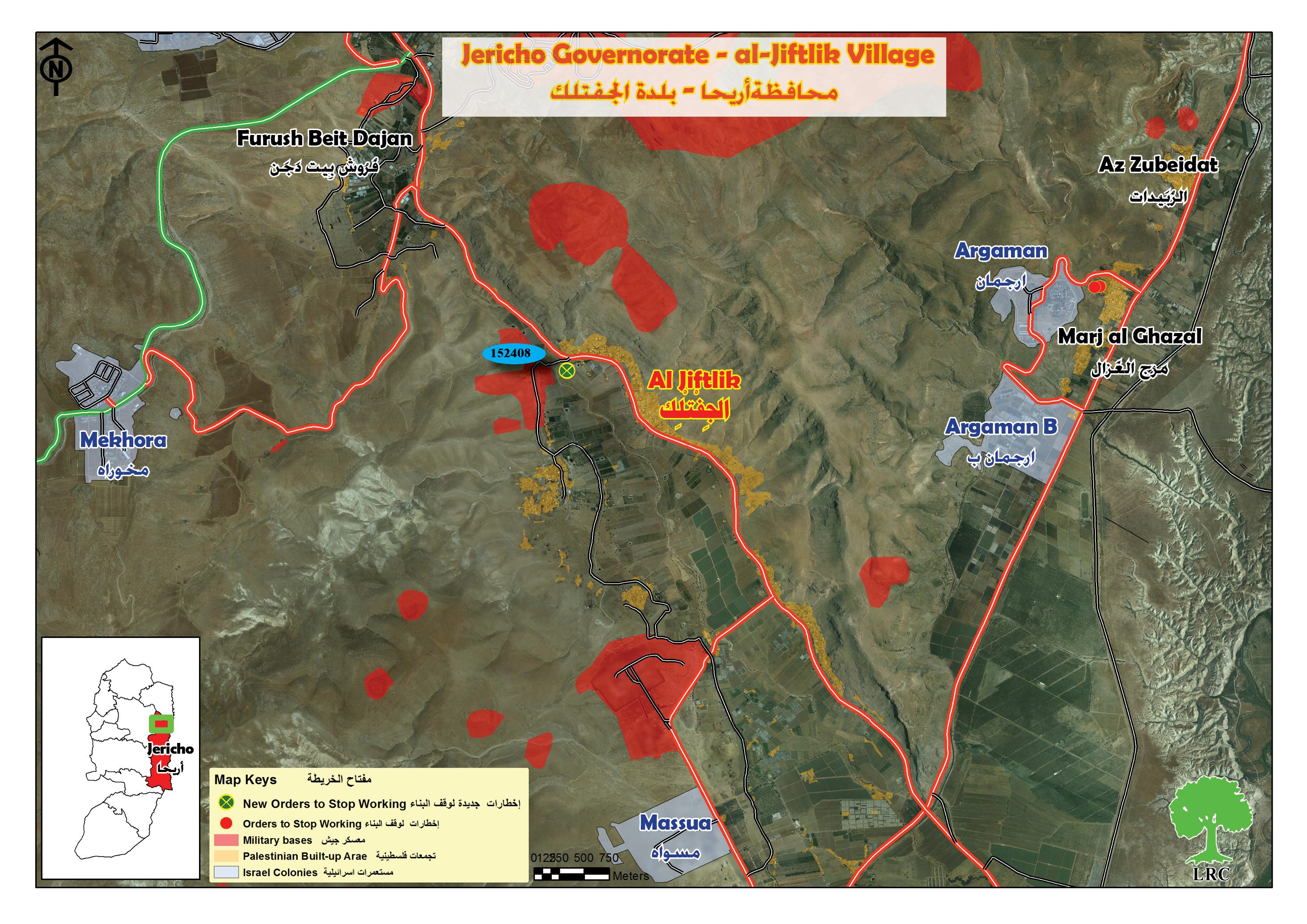 Prepared by
The Land Research Center
LRC