Karmi'el Settlement continues to expands at the expense of Palestinian land in Msafer Yatta
Violation: land leveling of tens of thousands of square meters of Palestinian lands.
Date of Violation: beginning of October 2009 to present.
Objective: adding five residential units for the use of Jewish settlers and building a settlers road.
Location: Arab Al-Hathaleen – Yatta.
Violators: Karmi'el Settlers.
The Victims: different families including Al-Hathaleen, Abu Hmeid, and many others.
Details:
People of Arab Al-Hathaleen live in tents that cannot protect them from summer heat or winter cold. They are forbidden from building new homes and cannot even add tents to their encampment whereas Karmi'el settlement is expanding on the confiscated lands. A researcher from LRC visited Arab Al-Hathaleen encampment near Karmi'el and he was able to see the construction works in the settlement. People from Arab Al-Hathaleen stated that the settlers built foundations for 5 houses near the southern end of the s
ettlement.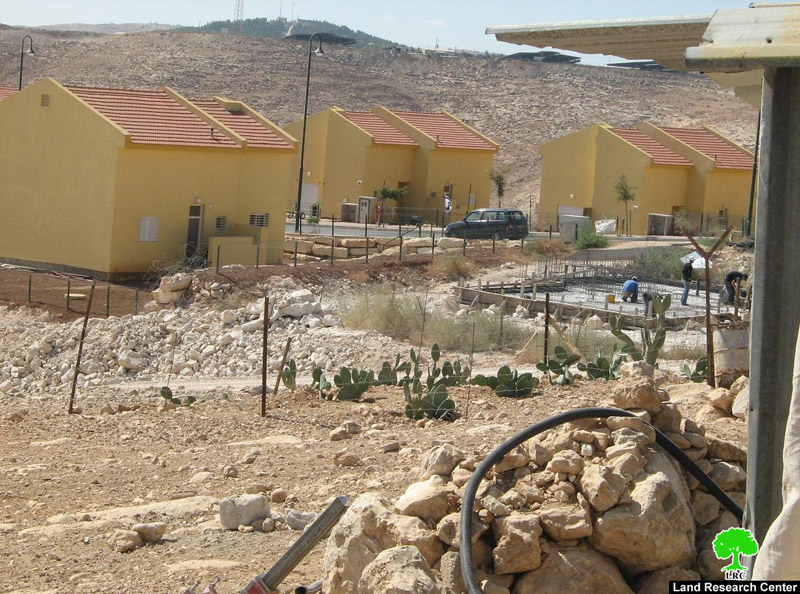 Picture 1

:
on-going construction works in Kamae'el

settlements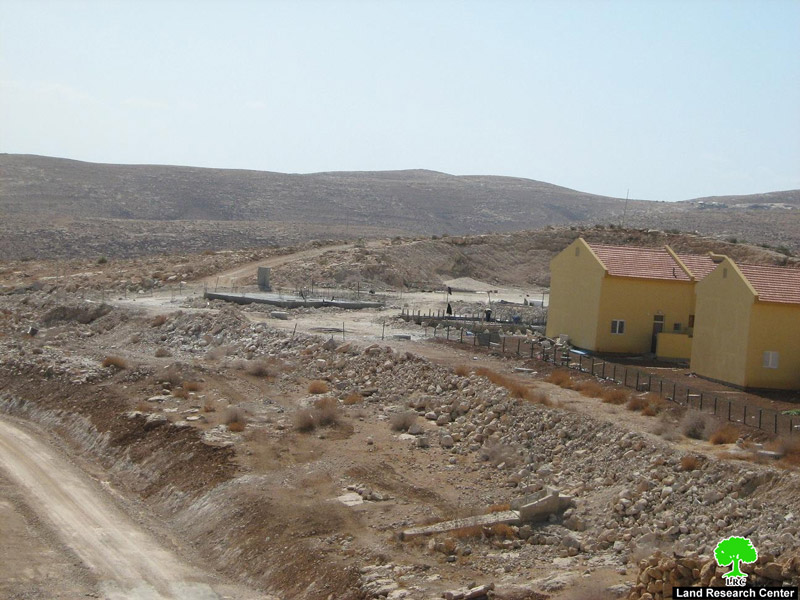 Picture 2:
construction works in

Karmi'el

settlement are on the go
While the work is proceeding in the land that surrounds the settlement, confiscation of hundreds of thousands of square meters from the properties of Al-Hathaleen, Abu Hmeids, and many others are still going.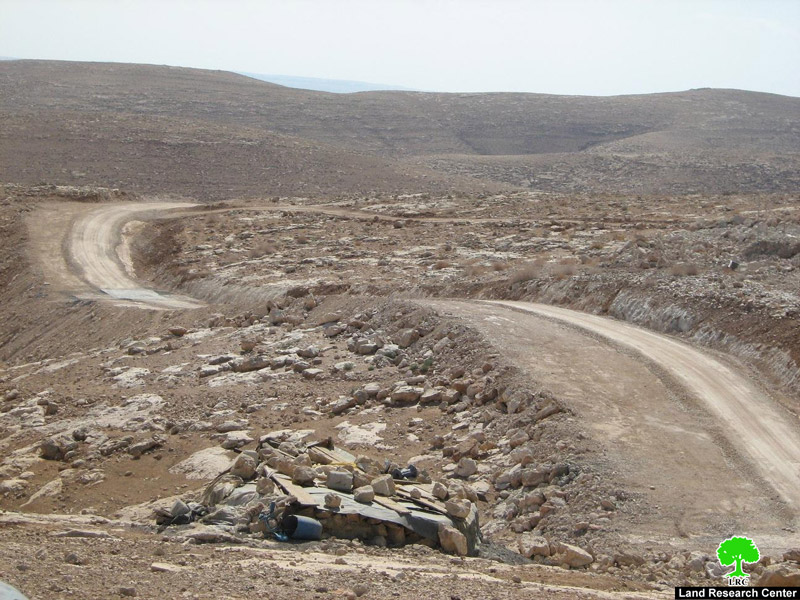 Picture 3: the work is still going on the settlement road.
Eid Al-Hathaleen told and LRC researcher that the construction works in the settlement houses have started in the beginning of October 2009. The new houses are supposed to be built on lands which belonged to Al-Hathaleen before being confiscated.
Al-Hathaleen people are deprived from their simplest needs.
Settlers from Karmi'el settlement are still depriving Arab Al-Hathaleen people from building even rest rooms near the tents they live in. The latest aggression was the confiscation of what is called Karmi'el settlement security' of cement and iron which was provided by an 'Israeli peace movement' for people from Arab Al-Hathaleen for the construction of rest rooms.
An eighty years old woman from Arab Al-Hathaleen called Um Jazya tried to express the oppression that she and her people suffer. She said:' I see death everyday because of the settlers' actions who throw rocks on the tents, swear on men and woman besides the usual attacks on the encampment.' She pointed in the testimony she presented to the LRC at the hazards that her people will suffer in winter because of living in tents that cannot protect them from summer heat and winter cold and because occupation authorities prevent them from building houses on what is left from their properties. She also stated that the usual attacks are meant to force them to leave the area.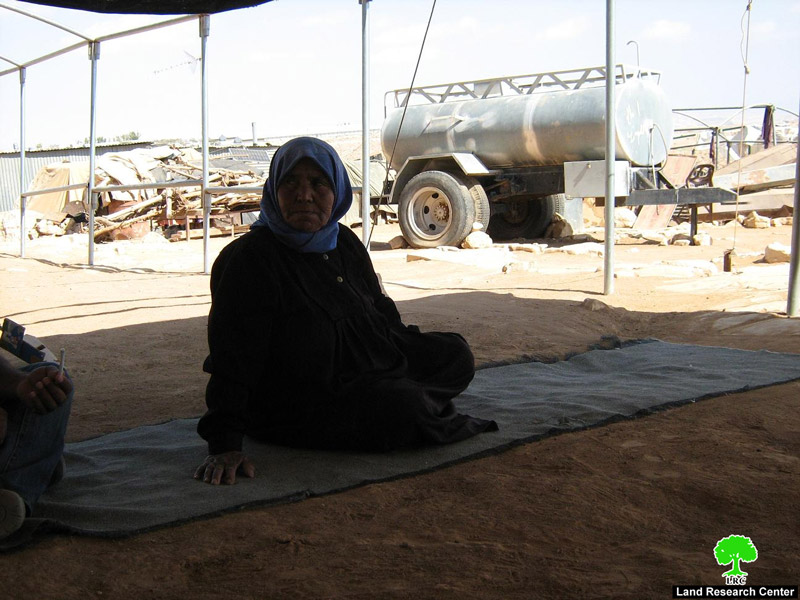 Picture 4: Um Jazya talking to LRC field researcher
Lands ownership:
The lands which were grabbed by Karmi'el settlement used to belong to different families including Abu Hmeid, Qare'esh, Al-Hathaleen, Abu Fanar, Abu Ein, and others. Each family owns part of the land; for instance, Abu Hmeid owns about 300 thousands square meters on which a fence will be built around and there is an old well inside it. Whereas Qare'esh family owns about 100 thousand square meters and Abu Ein about 60 thousand square meters.
Karmi'el Settlement:
It was established in 1981. It was built on lands belonging to Arab Al Zwedein near Msafer Yatta. It is about 310 thousand square meters in area and inhabited by 321 settlers.