Final Demolition Order for a Cistern and Retaining Walls in As-Samou' town / South Hebron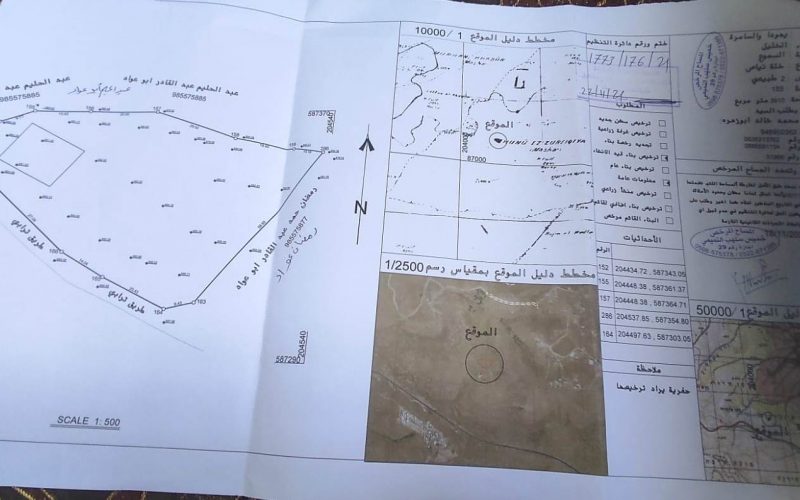 Violation: Final Demolition order for a cistern and retuning walls.
Date: February 9th 2022.
Location: Khallet Nayad – As-Samou' / Hebron Governorate.
Perpetrators: The Israeli Civil Administration.
Victims: Citizen Ibtihaj Abu Zahra.
Description:
Wednesday, February 9th 2022, the Israeli Occupation Authorities issued final demolition order for an under construction cistern and retaining walls in a plot belongs to citizen Ibtihaj Abu Zahra , on the pretext of building without a license in As-Samou' town , south Hebron.
The affected citizen pointed out: "we own a plot with a total area of 4 dunums in Khallet Nayas area south the town , in natural block number 2 – a part of plot number 155. At the end of 2021 , we rehabilitated the plot and started leveling it to plant it , or build a house on it in the future , after we brought in machineries to the location, an army force accompanied by the civil administration arrived at the location in November 10th 2021 , and served a halt of work notice for a plot , on the pretext of building without a license."
The halt of work order is numbered (31966) , and ordered the immediate stoppage of construction works, and sat November 14th 2021 as the date of the subcommittee session in Beit El military court, to decide the fate of the structure.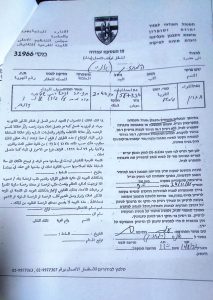 Notice number 31966 which targets a plot belongs to Abu Zahra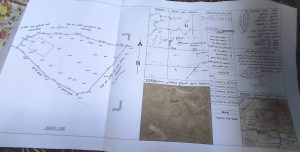 Photo 1:  space plan for the license application for Abu Zahra project

Abu Zahra said that she prepared a legal file to apply for a license included with space plans, and issued finally demolition orders to return the plot to its previous status within 7 days, numbered (61670).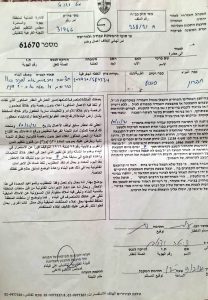 Demolition order number (61670) to demolish a project belongs to Abu Zahra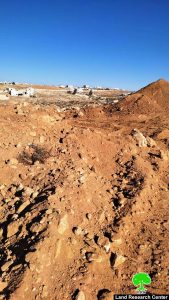 Photo 2: a part of project work
 The notices had crashed Abu Zahra family dream to build their own house. Noteworthy, Abu Zahra family composes of 10 members , among them 8 children and 3 females.
Prepared by
 The Land Research Center
LRC