Tzufim Colonists Ravage Lands in Jayyous village / Qalqilya Governorate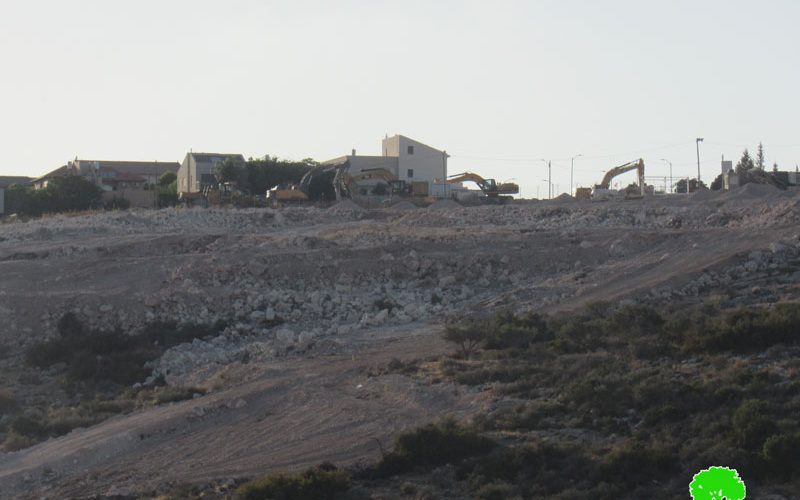 Violation: Ravaging lands.
Location: Jayyous town / Northeast Qalqilya city.
Date: June 2nd 2021.
Perpetrators: Tzufim colonists.
Victims: Citizen Fakhra Shamasna.
Description:
The Israeli Occupation carried on ravaging 18 dunums of Jayyous for the expansion of Tzufim colony on the town's lands, in an area known of Ash-Shalesh in natural block 3 of an area isolated behind the annexation and expansion wall.
Land Research Center documented leveling the land east the colony, noting that the targeted lands are postures belong to Fakhri Shamasna from Jayyous. The Occupation claims that the targeted lands are governmental properties, despite the legal papers with Shamasna that prove he owns the land.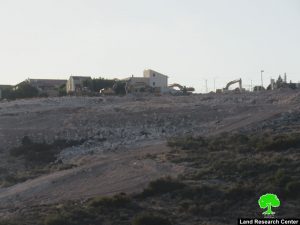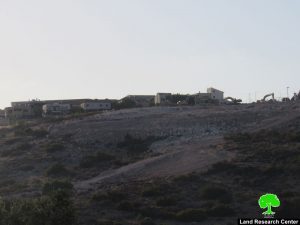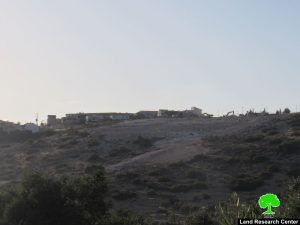 Photos 1-3: The targeted lands
The Responsible on Colonization file in Qalqilya Mohammed Abu Ash-Shaikh told LRC:
"The targeted lands were confiscated about 10 years ago, the occupation banned access to the land under security related claims. And in summer 2016, departments related to the occupation authorities deposited plan outline to expand Tzufim colony on the surrounding Palestinian lands."
For more information read LRC report here.
Tzufim is located on a hell top that overviews the Palestinian coastal plain, it is adjacent to the Green line, and receives support from the occupation because of its strategic location. Israel is trying to impose realities on the ground on the expenses of lands isolated behind the Annexation and Expansion wall of Jayyous lands.
Between 2012 – 2018, the occupation offered number of tenders to establish new colonial units at the area to attract more colonists, and today the occupation is ravaging the surrounding land and expanding the colony more and more.
About "Tzufim" settlement:
"Tzufim" was established in 1990 on confiscated lands from Jayous village , the settlement ate up about 890 dunums of the village , and consists of 2422 settlers until the end of 2018, it has a built up area of about 869 dunums.
Jayyous:
Jayyous is located 10 km to the northeast of Qalqiliya city and is edged Falamya village from the north,   Zufin colony the west, Khirbet Jabir from the east and Izbet Al-Tayeb from the south.
Its population mounts to 3731 (2014 census) people who live on a total land of 10,925 dunums, of which 418 dunums are considered the village's built-up area.
Israeli colonies confiscated 724 dunums from Jayyous lands. Zufin colony that was established in 1990 is founded on confiscated lands from the village.
The apartheid wall is founded on 1045 dunums from the area and was reported to isolate 6,496 dunums behind its construction.
The lands of Jayyous hamlet are classified according to Oslo Accords as the following:
3128 dunums (29%) are classified as area B
7707 dunums (71%) are classified as area C
Prepared by
 The Land Research Center
LRC