The Occupation Closed the Gate in the Annexation and Expansion Wall north Habla / Qalqilya Governorate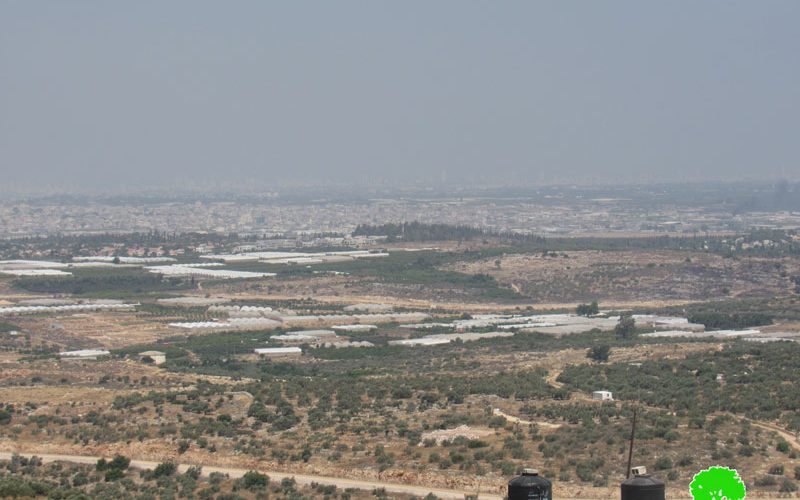 Violation: Closure of an agricultural gate north Habla town.
Location: Habla town / Qalqilya governorate.
Date: April 9th 2021.
Perpetrators: The Israeli Occupation Army.
Victims: A number of farmers from the town.
Description:
Reportedly, the Israeli Occupation is closing an agricultural gate north Habla since April 9th 2021, and prohibit farmers and land owners from accessing their lands behind the wall.
Habla municipality head, Mr. Yousif 'Odeh told LRC: "The gate in the Annexation and Expansion Wall north the town is the only way to access 1200 dunums planted with trees like oranges, Guava, Olives and greenhouses blocked behind the wall. There are also a number of farmers who run nurseries and flower shops nearby bypass 55, The Occupation forces are completely closing the gate for months now. Consequently, many farmers lost the season because they couldn't pass through to irrigate the plants."
'Odeh asserted: "the occupation used to open the gate twice everyday, once in the morning and another time at the evening, to allow farmers to enter their lands. but since April 9th 2021 to this day the gate is completely closed under many pretexts like security and Israeli holidays , which resulted in a large loss for farmers."
Farouq Qizmar owns and a farmland and a nursery behind the Annexation and Expansion wall and told LRC: "the occupation forces hinder farmers access to their lands every day , they also ban entry of pesticides or driving agricultural machineries  through the gate , this resulted in a massive loss for farmers, especially those who practice irrigated agriculture."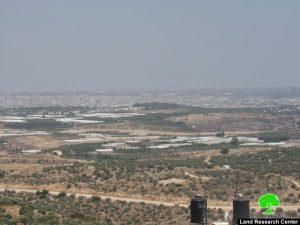 Photo 1: Lands isolated behind the Annexation and Expansion Wall in Wad Ar-Rasha
Habla village:[1]
Habla village is located 3 km to the southeast of Qalqilya city , surrounded by Qalqilya city (north) , the green line (west) , Wad Ar-Rasha and Ras At-Tira (Alfei Menashe colony) , and Ras 'Atiya and 'Izbet Jaloud (south).
Habla has a population of (7057) people until 2017 census.
Habla has a total area of 3,484 dunums, of which 630 dunums are a built-up area.
The Occupation built the Annexation and expansion Wall (about 5644) , ravages 564 dunums and isolates 815 dunums.
Oslo accords classified the towns lands as the following:
Area A: 0 dunums.
Area B: 815 dunums.
Area: C 2,669 dunums.
[1] GIS-LRC
Prepared by
 The Land Research Center
LRC