Members of the "Price Tag" sabotage 185 Vehicles in Shu'fat town / Occupied Jerusalem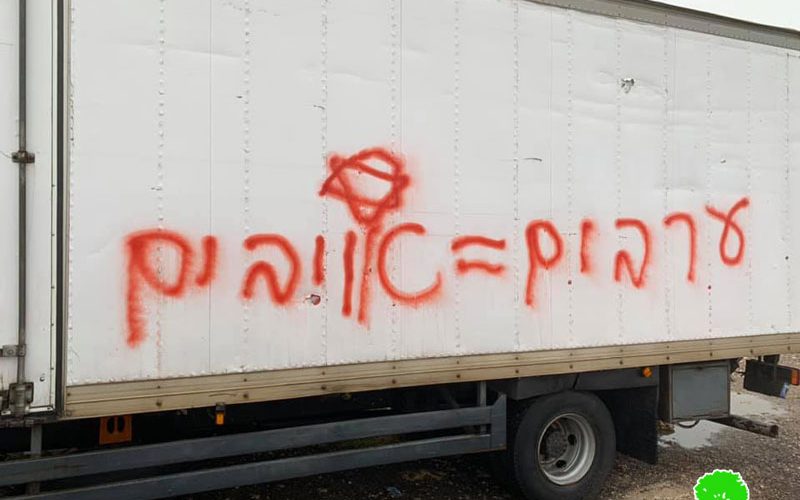 Violation: an attack on Palestinian vehicles.
Date: December 9th 2019.
Location: Shu'fat town – Occupied Jerusalem.
Perpetrators: The Occupation municipality in Jerusalem.
Victims: People of Shu'fat village.
Description:
Monday December 9th 2019, The "Price Tag" group sabotaged several Palestinian properties in Shu'fat north Jerusalem , the fanatic gangsters sabotaged the wheels of 185 vehicles in a neighborhood in Shu'fat.
The targeted cars belong to people who live in the neighborhood that overviews "Ramat Shlomo" illegal settlement, they also drew David's star and wrote hatred inciting slogans on the wall.
The price tag group (gang) are also the perpetrators of an arson attack in late July 2015 in Duma village in Nablus, where they set fire on Ad-Dawabsheh family while they were asleep. The price tag gang considers the mass murderer Goldstein who perpetrated the 1994 Sanctuary of Abraham massacre in Hebron a hero for killing tens of Palestinian worshippers that were performing the Fajr prayer in the Sanctuary of Abraham.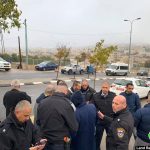 The occupation police do not take any measurements against the perpetrators of crimes of this sort. It is noteworthy, there were several attacks against Palestinians and properties in Shu'fat and Beit Hanina , after each attack the occupation's police shows up and takes pictures of the damages and stops at this point, leaving Palestinian families unprotected from extremists' attacks.
Prepared by