The Israeli company "Mekorot" laid hands on an artesian well – Kafr Qaddum / Qalqilya governorate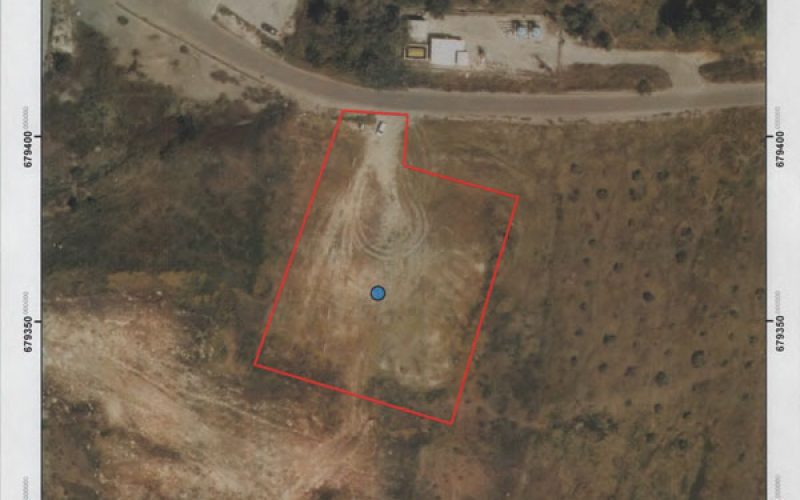 Violation: laying hands on an artesian well.
Location: Kafr Qaddum town / east Qalqilya governorate.
Date: 03/03/2019.
Perpetrators: The Israeli occupation civil administration.
Victims: people of the eastern suburbs of Qalqilya.
Description:
Within Israeli occupation arbitrary measures regarding control over Palestinian water resources. The Israeli occupation civil administration decided to ratify military plan (5/994/2018) which permits The Israeli National Water Company "Mekorot" to lay their hands on an artesian well that is located on the Palestinian village of Kafr Kaddum / East Qalqilya.
The targeted area is close to "Kedumim" settlement, on natural block 8.
Head of Palestinian civil coordination office, Muhanad Shawar told LRC reporter:
"We received a military order, saying that Mekorot Company will impose control on an artesian well in the area, which will have negative effect on ground water and natural springs in the town. Israel over-bombing of Palestinian water resources will have a negative impact on agriculture and daily water use in Kafr Qaddum."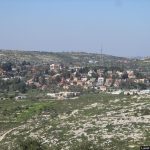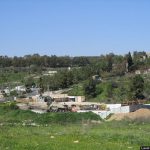 Photo 1: "Kedumim" settlement
Photos 2-3: the new artesian well.
The attachment of the Israeli military order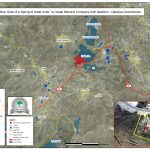 Noteworthy, The Israeli occupation of West Bank in 1967 was practically an achievement of the Zionist colonial project; The occupation took over Palestinian natural resources, such as: Water, Quarries, and most importantly, Lands for colonial expansion.
In this context, the Israeli occupation have been devouring Palestinian natural resources under dozens of arbitrary military orders issued by the "Israeli Civil administration" which has military control over occupied territories of 1967, violating the international law that prohibits taking into custody or destroying the natural resources of occupied territories.
The Israeli occupation does not consider any Palestinian laws issued by institutions of the Palestinian National Authority. Instead, they issued another law for occupied territories 1967, the new law is a mix of Ottoman laws and emergencies law of 1948, using these laws, the Israeli government give themselves the authority to issue military orders on Palestinian occupied territories, and gives the Israeli civil administration the authority to confiscate Palestinian natural authorities. Thus, Israeli companies gain permits from the Israeli government to extract and confiscate Palestinian natural resources such as water and stones.