Israeli colonists destroy 52 olive trees in Qusra town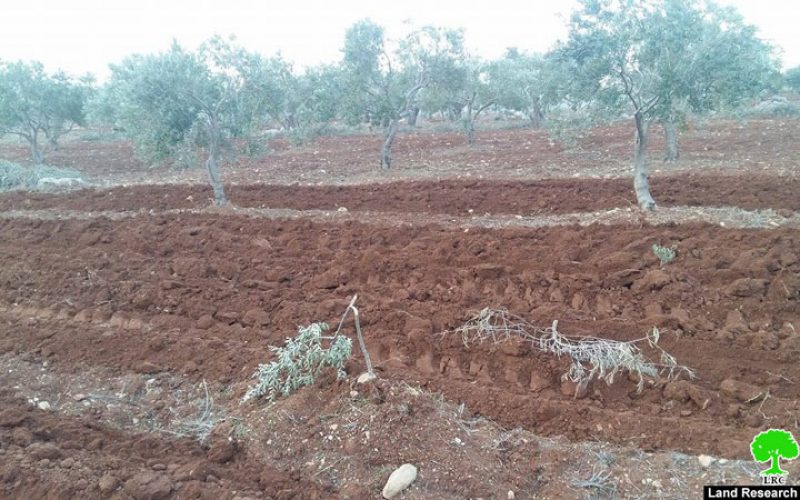 Violation: Damaging 52 olive trees
Date: December 01, 2017
Location: Qusra- Nablus governorate
Victims: two Palestinian farmers
Perpetrators: Israeli colonists
Details:
At the early hours of December 01, 2017, a group of fanatic Israeli colonists destroyed 52 olive trees aged seven years old that were planted in Shu'b Al-Khrab, east of Qusra. The trees belong to Zeyad Oudeh and Imad Oudeh. Noteworthy, colonists used sharp tools to carry out the attack, which led to partial damage in the targeted trees.
Reportedly, the attack was carried out in the location, where citizen Mahmoud Oudeh was killed by colonists on November 01, 2017.
It should be remarked that Qusra village witnesses attacks on almost a daily basis, given that it is in the vicinity of the colony of Yish Kodesh and Adi Ad. The colonists do not spare a chance to leash their attacks on Palestinians and their lands, destroyed agricultural tools and ravage trees.
Head of Qusra village council, Mr. Abdul Azim Abu Rida, stated to an LRC observer that: "Qusra is considered a main target for colonists who relentlessly try to seize the lands in the area by provocative means such as, smashing tools, uprooting trees, and closing roads. Colonists enjoy the protection and support of the Israeli occupation army who deny farmers access to their agricultural lands. This is a dangerous indicator since lands are becoming dry.
Views of the damage sustained due to the attack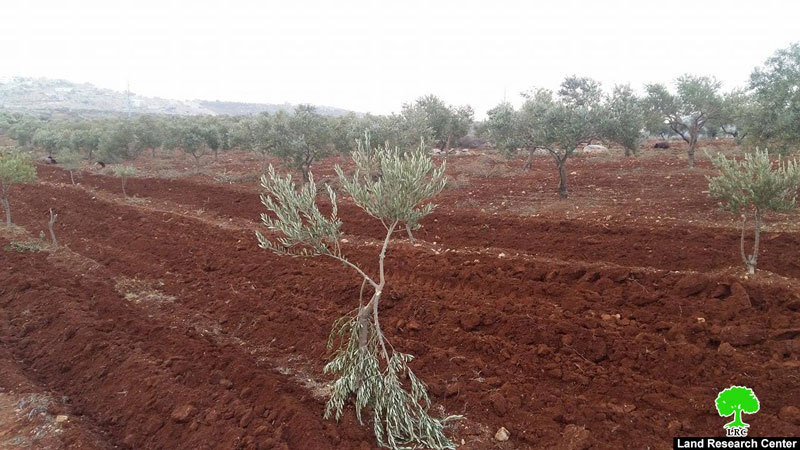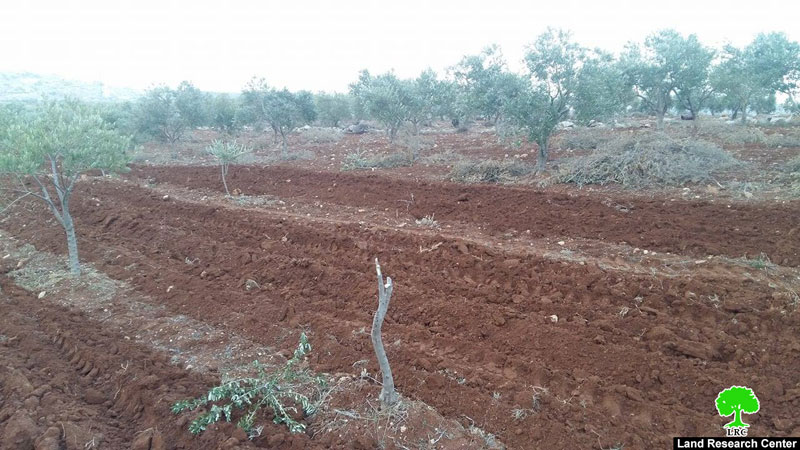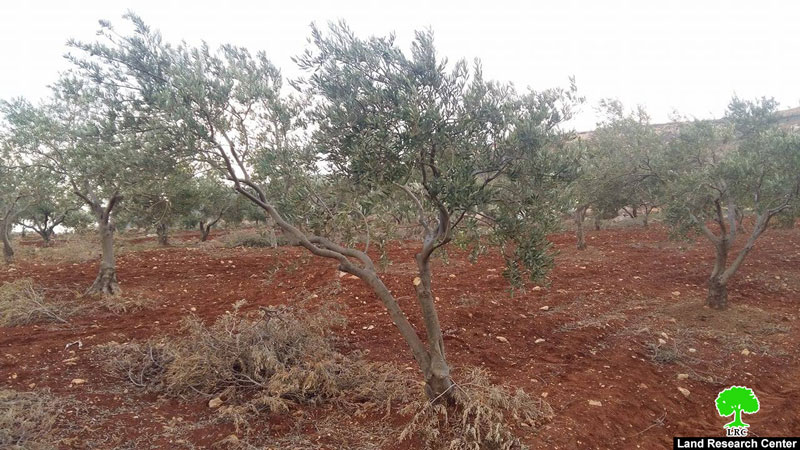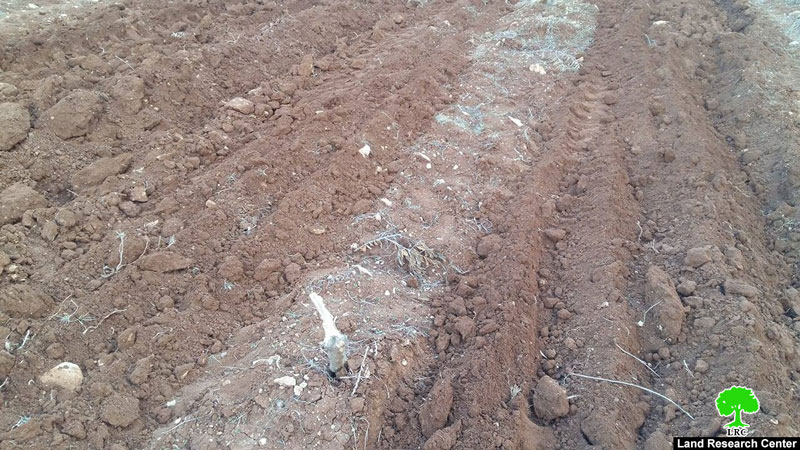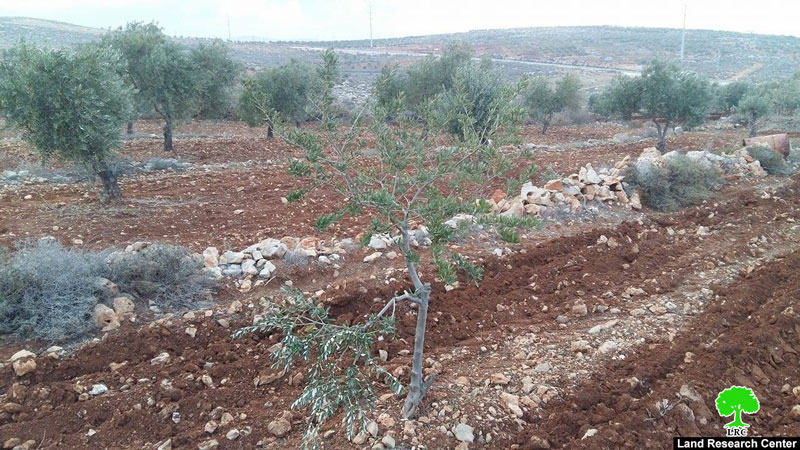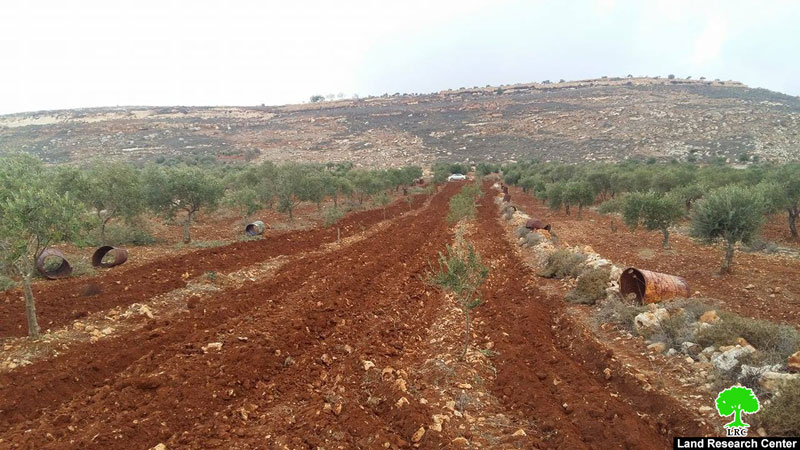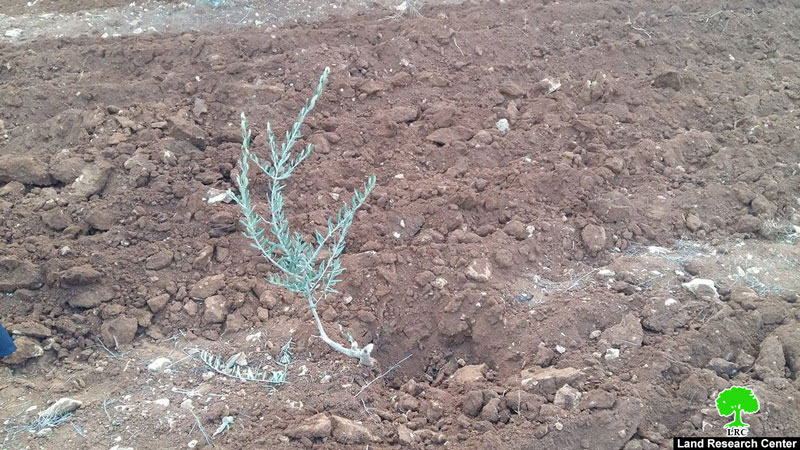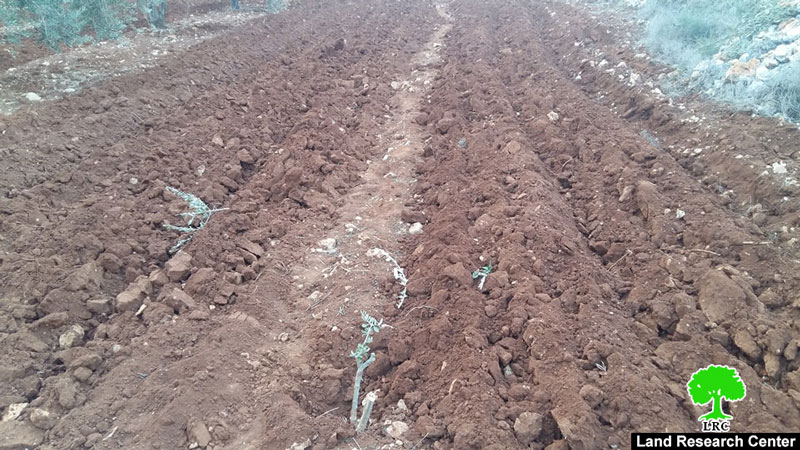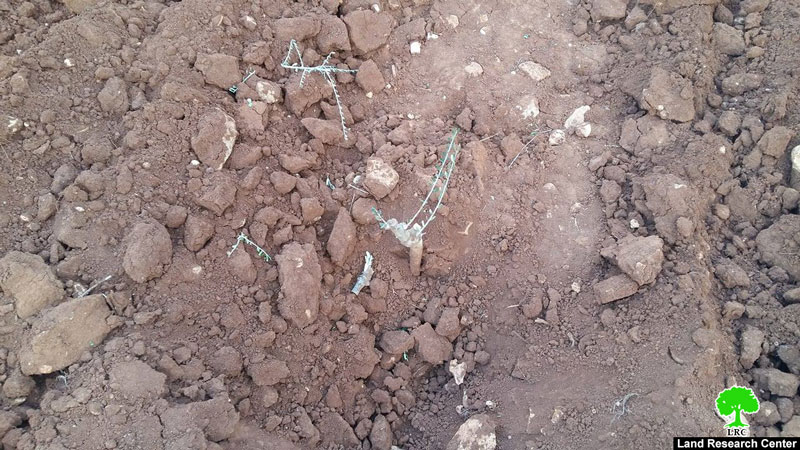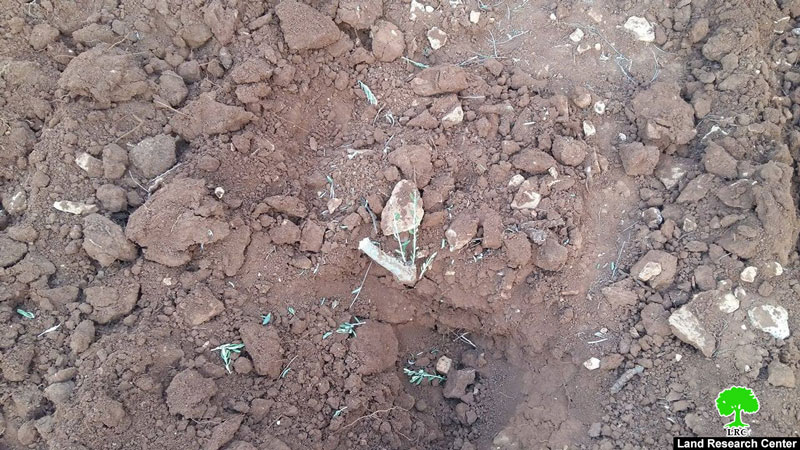 Qusra:
18 kilometer south east of Nablus, Qusra is surrounded by Aqraba, Jalud, Talfit, and Bani Fadel. Qusra has a population of 5500 people according to projections made in 2013. It has a total area of 9,878 dunums, 776 of which are a built-up area of the village.
The Israeli occupation devoured lands of Qusra and nearby Jurish villages in order to build Migdalim colony which was built in 1982.The colony has a total area of 170.6 and is inhabited by 152 colonists.
Prepared by
The Land Research Center
LRC