Israeli Occupation Authorities notify agricultural structures of stop-work in Qalqiliya governorate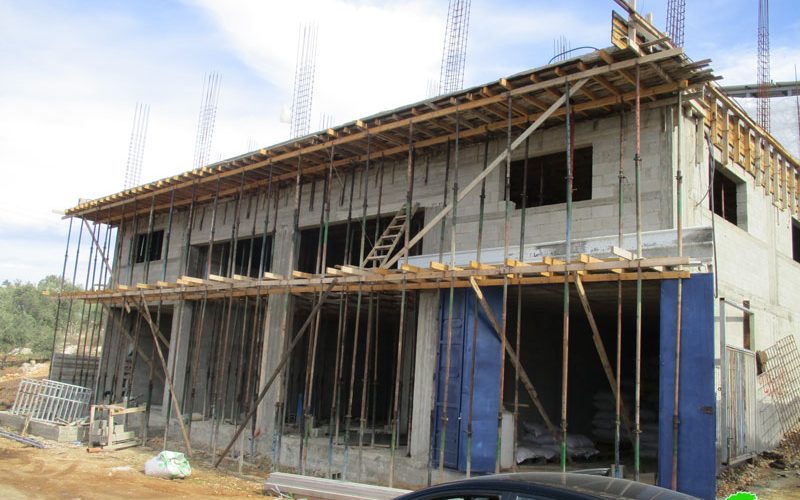 Violation: serving stop-work orders
Location: Izbat Salman area
Date: November 14, 2017
Perpetrators: Planning and Construction Committee- Israel Civil Administration
Victims: three Palestinian families
Details:
Planning and Construction Committee- Israel Civil Administration delivered on November 14, 2017 three military orders of stop-work for the owners of three agricultural structures in Izbat Salman, southeast Qalqiliya on the claim of "unlicensed construction" within area classified "C" according to Oslo Accords.
According to the orders, December 17, 2017 was assigned as the hearing session for the Planning and Construction Committee- Israel Civil Administration in the Israeli Court of Beit El colony to consider the status of the notified structures.
The following table shows information about the affected citizens and their properties:
Affected citizen

Family

Minors

Area-m2

No. of order

Nature of structure

Photo

Khaled Nazzal

8

1

240

203821

Two story structure

Storages and apartment (still under construction)

1

Muneer Al-Sheikh Ali

7

3

60

203820

Agricultural residence ( in the finishing phase)

2

Zuhdi Arar

3

1

90

203819

Agricultural facility

3

Total

18

5

390
Source : Field observation- Department of Monitoring Israeli Violations- Land Research Center-2017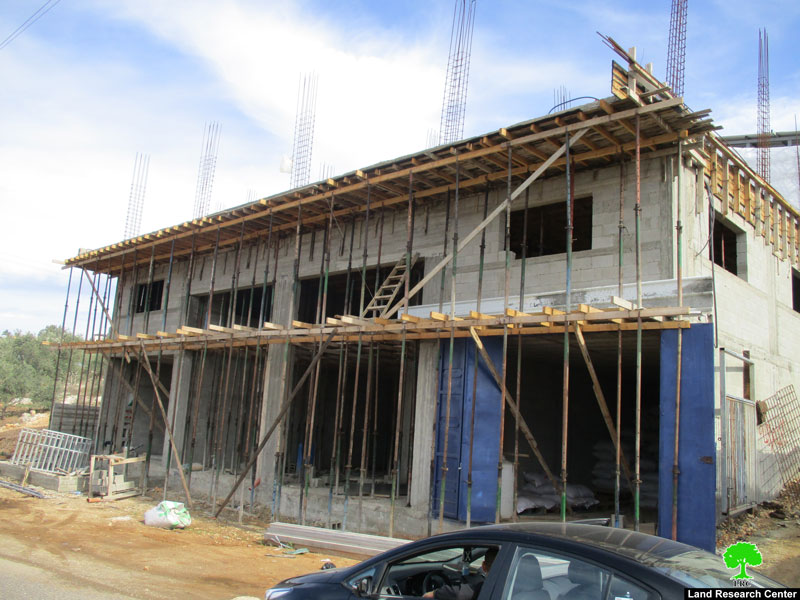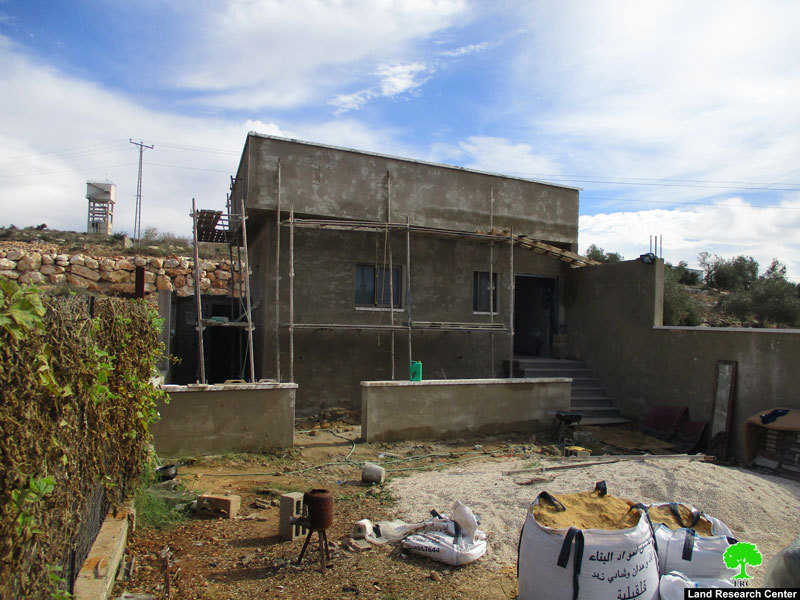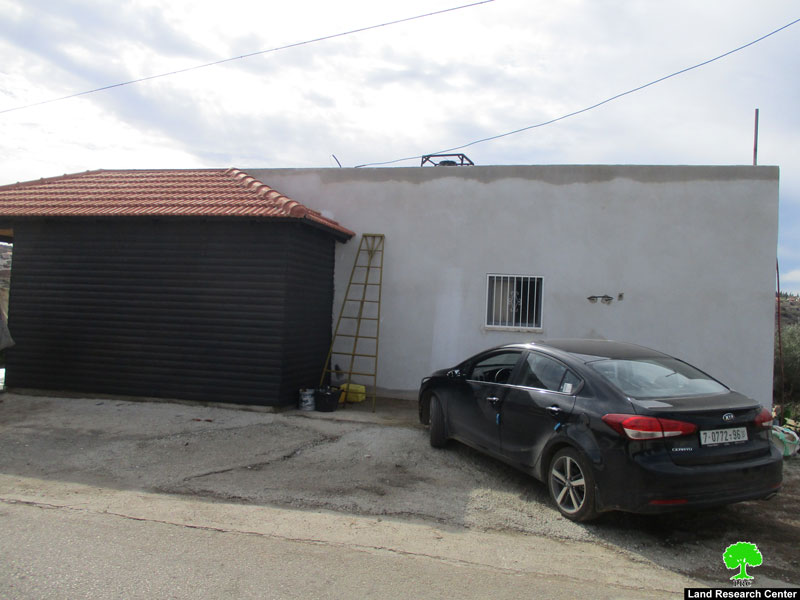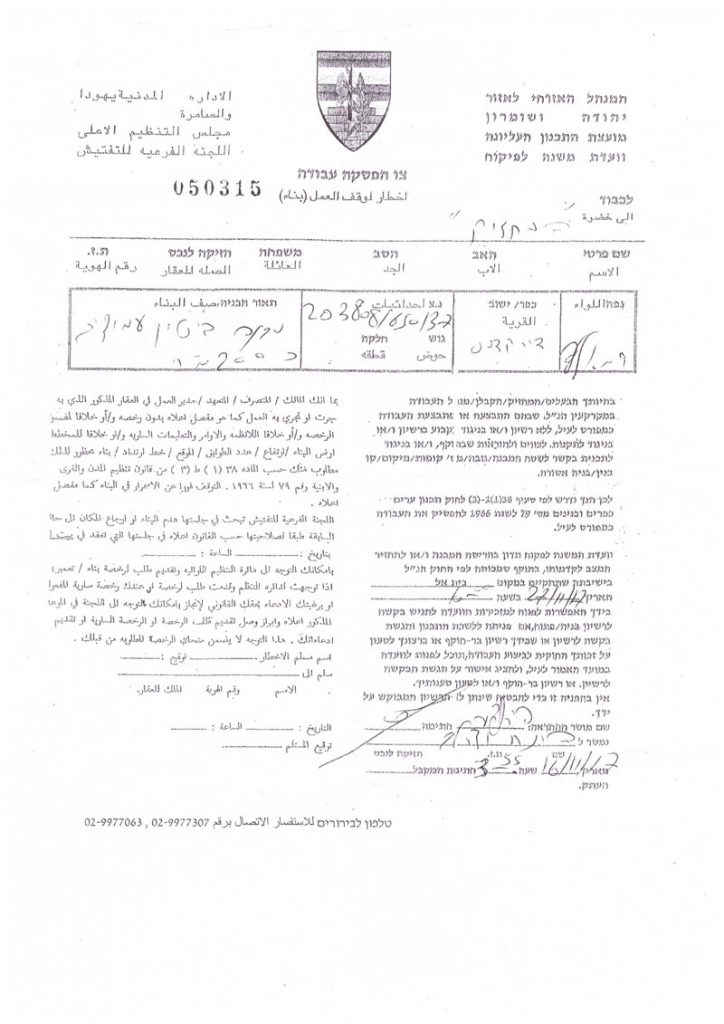 About Izbat Salman:
Six km to the southeast of Qalqiliya governorate, Izbat Salman is considered one of the residential communities of the area. It is edged by Jal'ud area from the north, Azzun village from the south, Izbat Al-Ashqar from the east and Habla town from the west.
The area populates 727 inhabitants (2014), that belong to two main families namely ( Al-Salman and Oudeh).
Izbat Salman totals 2310 dunum, of which 640 dunums were confiscated by the Israeli occupation for the favor of Oranit and Zamarot colonies.
According to the village council of the area, there are eleven agricultural and residential structures that are notified of stop-work and demolition in the area.
Prepared by
The Land Research Center
LRC