Stop-work order in the Hebron town of Idhna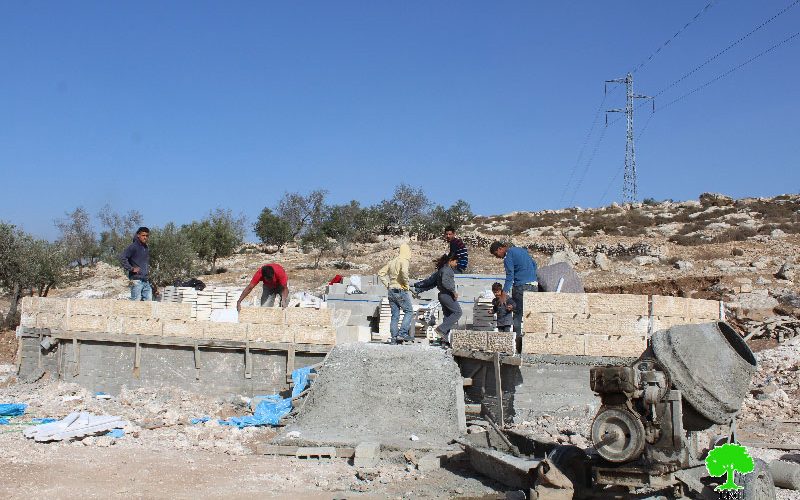 Violation: serving stop-work order
Location: Khirbet Al-Ras – Idhna town
Date: November 23, 2016
Perpetrators: Israel Civil Administration
Victims: citizen Ma'in Al-Jeyawi
Details :
Israeli Occupation Forces notified on November 23, 2016 the residence of citizen Ma'in Al-Jeyawi in the Hebron town of Idhna of stop-work on the claim of unlicensed construction.
Ma'in said that a vehicle relative to the so-called Israel Civil Administration raided the area of Khirbet Al-Ras, west of the town, took photographs of the target residences and hanged the stop-work orders on them before leaving the location.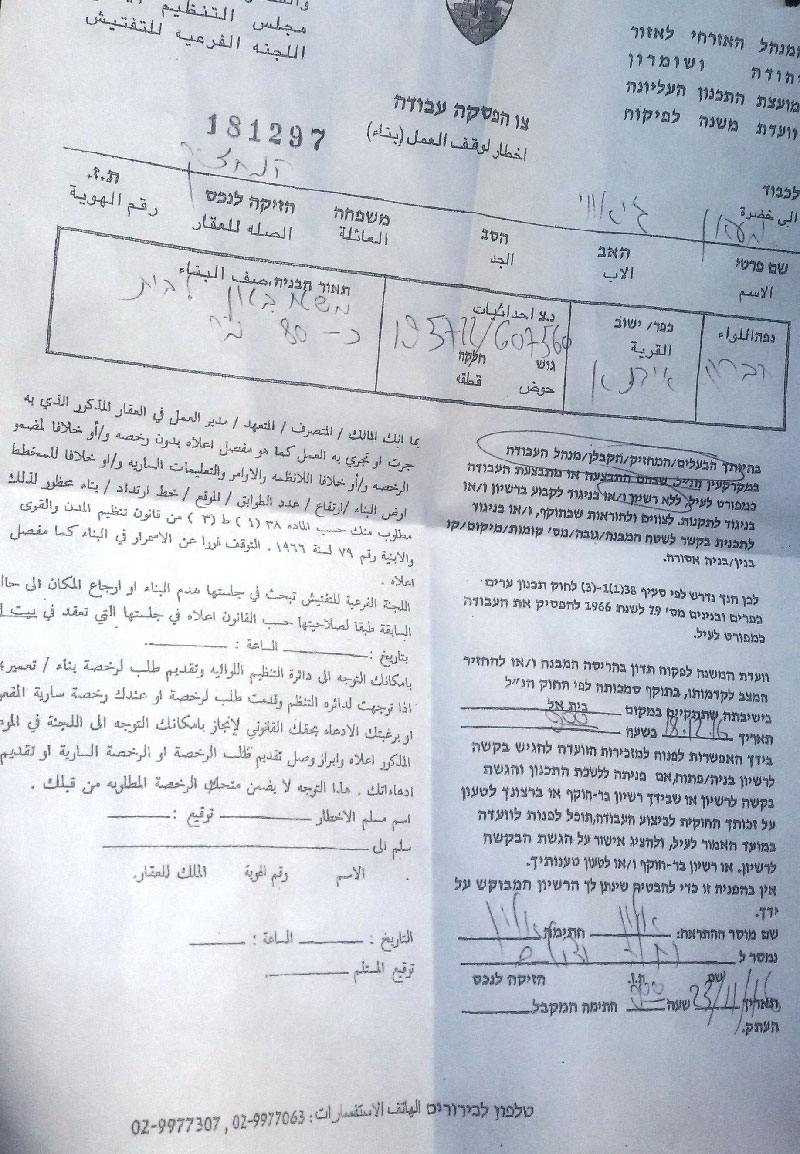 Photo 1: the stop-work order no. 181297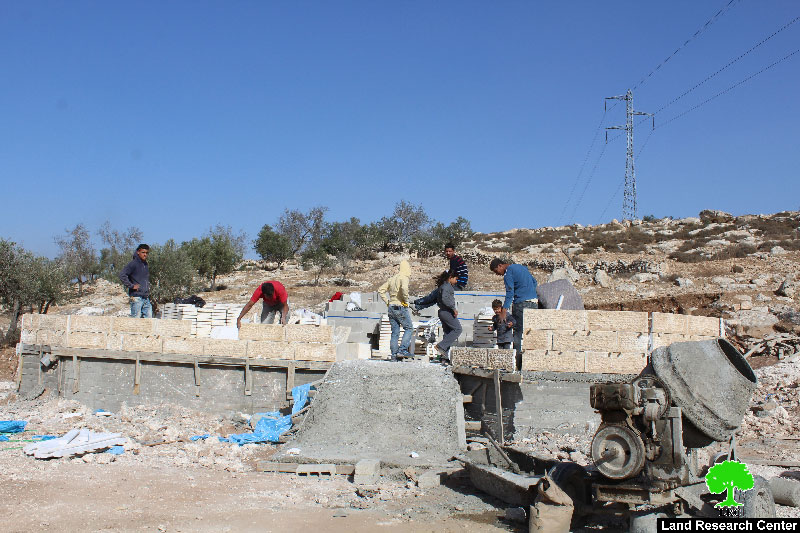 Photo 2: the targeted house
The orders mentioned that the structures were unlicensed and therefore ordered a halt on all construction works. December 18, 2016 was assigned as the hearing session of the Inspection Sub-Committee in the Israeli court of Beit El colony to consider whether to demolish the target structures or restore their previous status.
Israeli Occupation Forces mentioned, in the orders, the possibility to apply for building licenses\ permits but made it clear that such documents can never be granted to Palestinians, given that the area is classified as area "C" according to Oslo Accord, where construction is banned.
The targeted house is reported to be of 120m2 in area and is still under construction.
About Idhna:
It is 18km west of Hebron. According to statistics conducted in 2007, Idhna is inhabited by 19,012 people. It has a total area of 26,152 dunums, 2653of which are the village's built-up area.
The Israeli occupation confiscated 107 dunums of Idhna for the Apartheid Wall. Not only that, more than 3,511 dunums were isolated behind the wall as a result of its construction.
Besides, the bypass road number 35 -that is 4,674 meters long- confiscated more than 467 dunums from the village lands.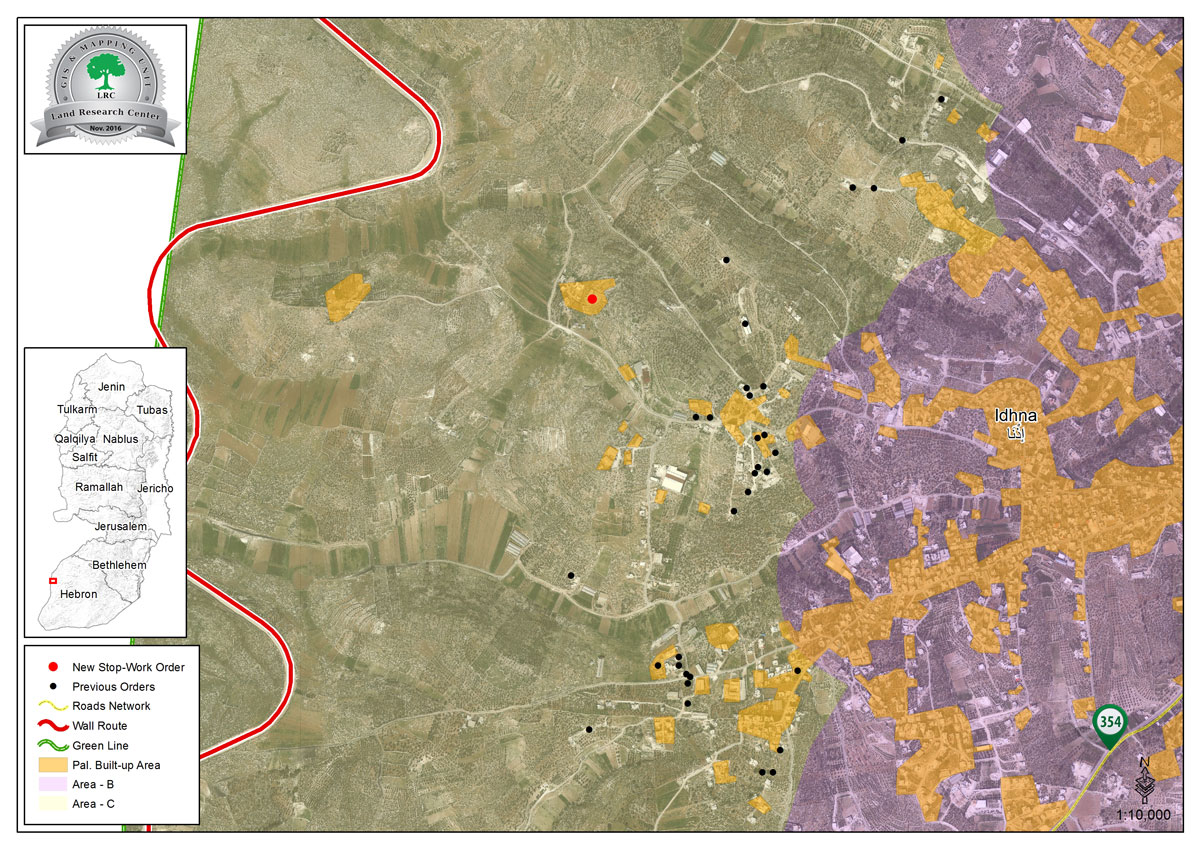 Prepared by
The Land Research Center
LRC