Israeli Occupation Forces confiscate five tractors from Tubas governorate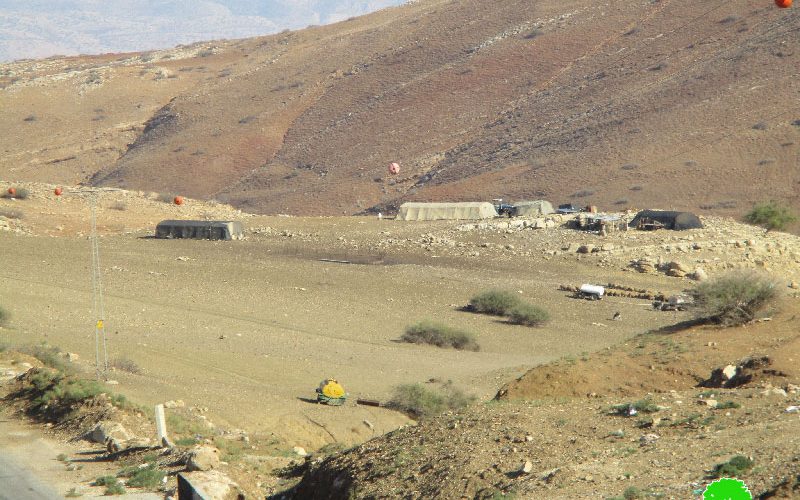 Violation: confiscation of tractors
Location: Sahel Al- Bikai'a area
Date: October 31, 2016
Perpetrators: Israeli Occupation Forces
Victims: five Palestinian families
Details:
A massive force from the Israeli occupation army raided on October 31, 2016 the area of Sahel Al-Bikai'a, east of Tammun village in Tubas governorate and confiscated five agricultural tractors from Al-Ras AL-Ahmar hamlet on the claim of them being present in "closed military zone"
Farmer Thaer Bsharat told Land Research Center the following:
" The five tractors were used to move water to the Bedouin community of AL-Ras Al-Ahmar and as a mean of transportation in addition to moving fodders to the affected community"
The Israeli occupation claims the area as "closed military zone". And thus confiscations are justified.
The responsible of the Palestinian Jordan Valley file, Mu'taz Bsharat, told Land Research Center the following:
" The main reason Israel practices such pressure on framers is to push them out of the area. The occupation conducted too many demolition operations in there. Today, it continues on the displacement plan by confiscating the tractors and declaring the area as a military training base"
It should be marked that the Bedouin community of Al-Ras Al-Ahmar is inhabited by 12 Palestinian families, who lack basic life conditions and suffer from constant Israeli violations and attacks. Such practices are meant to displace people for the sake of taking their area over for the favor of colonial expansion.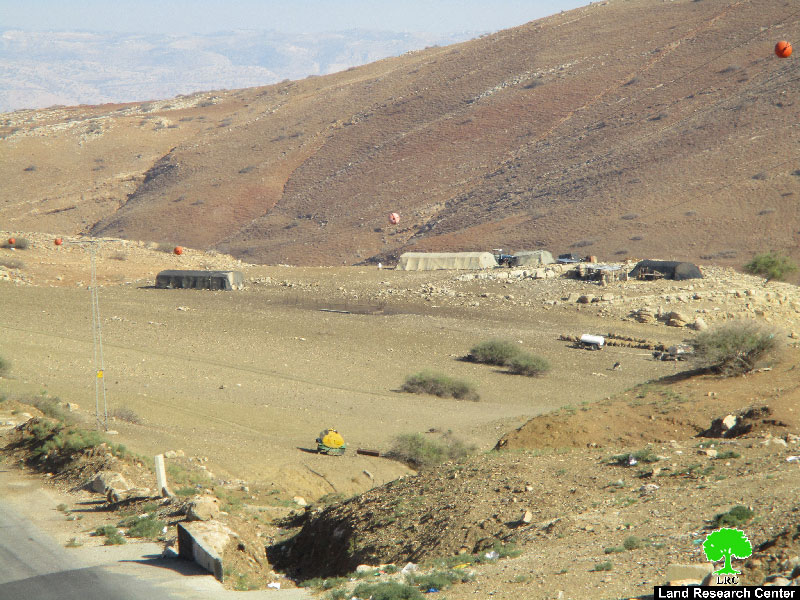 The following table shows information about the affected people and their properties:
| | |
| --- | --- |
| Affected citizen | Brand of confiscated tractor |
| Thaer Bsharat | Messy Ferguson |
| Rashed Bsharat | 1986 Messy Ferguson |
| Ali Bani Oudeh | 1972 Ford |
| Saqir Bani Oudeh | 1989 Messy Ferguson |
| Ali Khadr Bani Oudeh | 1975 Messy Ferguson |
Sahel al-Bikai'a under the spot of targeting:
This area of 98800 dunums witnessed too many violations and attacks by the Israeli occupation over the past 40 years. Lately, the Israeli authorities confiscated 2km of water pipes that were used to move water from the area of Beit Djan to Sahel al-Bikai'a. Not only that, shepherds were not safe from the Israeli violations represented in dentition , sheep confiscation, and physical assaults. Fines are imposed on shepherds as per restoring their sheep as a result.
There is no doubt that the military training held in the area is destroying a big area of agricultural lands, crops and animal reproduction season.
Prepared by
The Land Research Center
LRC