Stop-work order on under-construction residence in Nablus city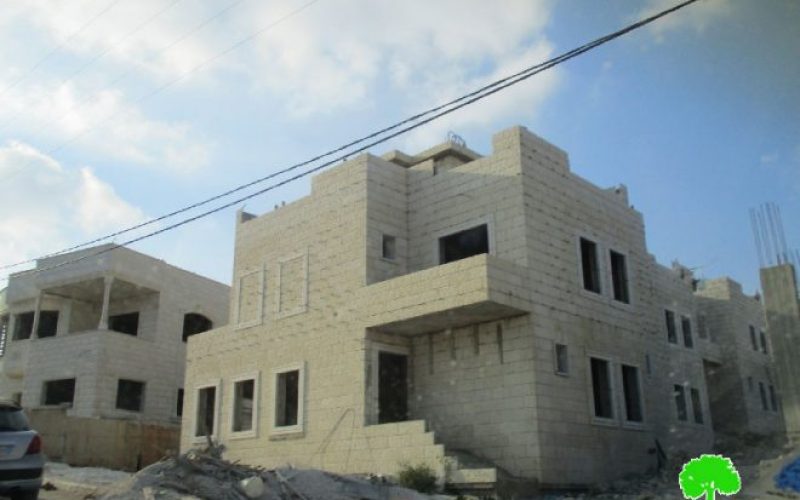 Violation: serving stop-work order
Location: Huwwara town- Nablus
Date: August 03, 2016
Perpetrators: Planning and Construction Committee- Israel Civil Administration
Victims: Citizen Yousef Oudeh
Details:
Israeli Occupation Forces raided on August 03, 2016 Huwwara town and delivered citizen Yousef Oudeh a military order of stop-work on his two story house that is still under construction on the claim of "unlicensed construction" within area classified "C" according to Oslo Accords.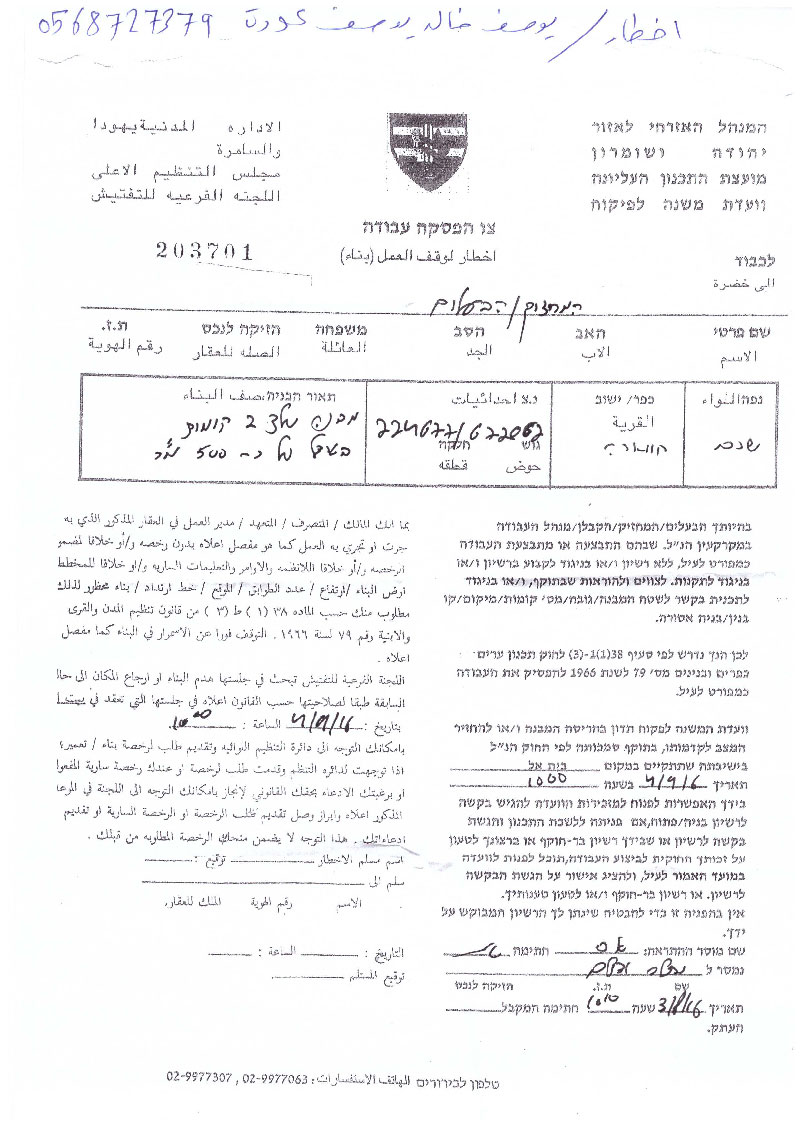 According to the order, the affected citizen was given a deadline until September 2016 to complete all licensing procedures. This comes in time with the hearing session of Planning and Construction Committee- Israel Civil Administration in the Israeli court of Beit El colony to consider the status of the notified structure.
| | | | | |
| --- | --- | --- | --- | --- |
| Victim | Family | Minors | Nature of structure | No. of order |
| Yousef Oudeh | 6 | 2 | Under construction two story house (210m2) | 203701 |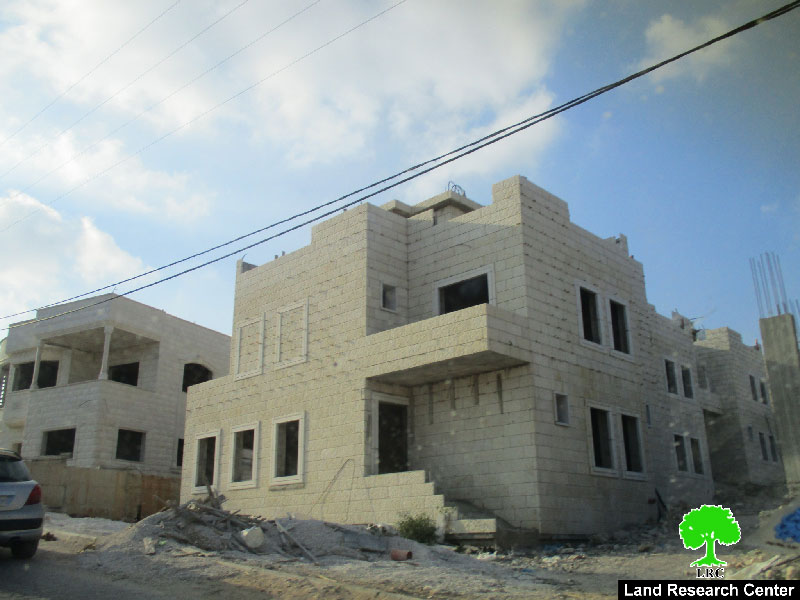 Photo of the two story house
It should be marked that Huwwara town witnesses constant targeting by the occupation forces. The bypass road no. 60 that travels through the town causes a huge dilemma for the residents since the occupation forces usually break into the area on the claim of "securing colonists", who travel by the road.
At the level of structures and residences, the data of Huwwara municipal council confirmed that nine houses have been served stop-work orders since 2005 on the claim of "unlicensed construction".
About Huwwara:
It is 8km to the south of Nablus city and nearby the bypass road no. 60 that links the northern part of the West Bank with its southern one. Huwwara has a total population of 5570 people who hail from three main families namely (Oudeh, Dumaidi and Khmous). Three percent of the town's inhabitants are from refugees origins.
The town's total area is 8520 dunums, of which 1116 dunums are Huwwara built-up area.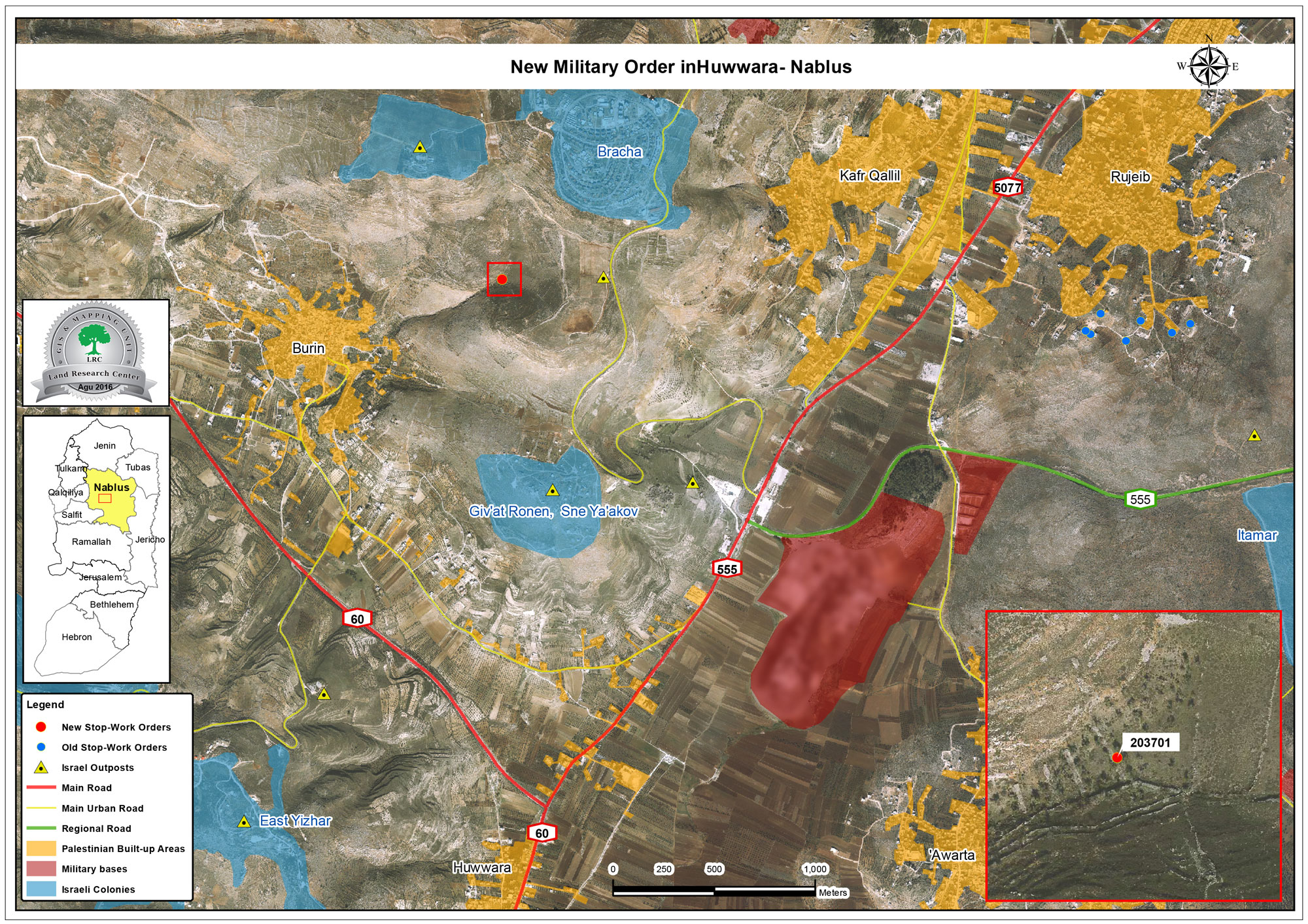 It should be marked that Yizhar colony is founded on 331 dunums confiscated lands from the town. The bypass road no. 60 also confiscated 430 dunums for the town for the construction of its route.
Prepared by
The Land Research Center
LRC