Gosh Etzion colonists set up caravans on Bethlehem lands in a step to create new outpost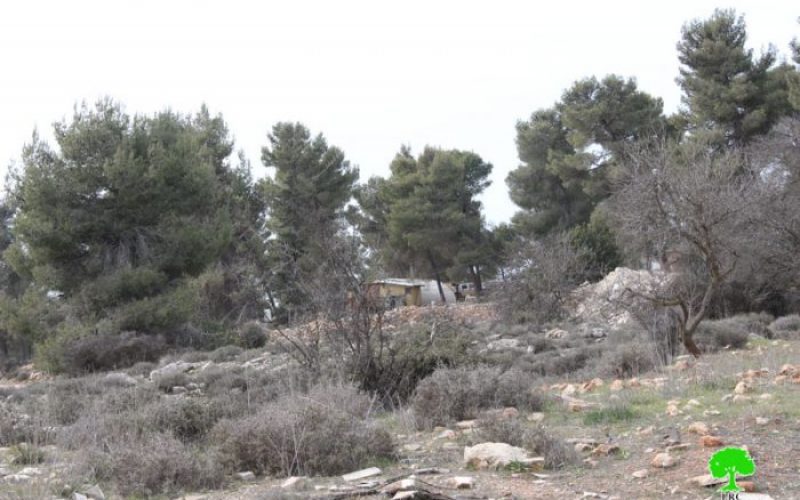 Violation: adding caravans in the area
Location: villages from Bethlehem and Hebron governorates
Date: December 07, 2016
Perpetrators: Women in Green**
Victims: residents of villages
Details:
On December 07, 2016, fanatic colonist Nadia Matar set up caravans atop of a hill that is targeted by the Israel occupation and colonist since the beginning of 2016. It should be noted that the targeted area is considered forest lands and is relative to Al-Ma'sara and Jurat Al-Sham'a villages in Bethlehem and Beit Ummar town in Hebron. Setting up caravans in the area is seen as a threat to establish a new colonial outpost in the area of Gosh Etzion colonies bloc. Colonists are known to take advantage of lands to expand their colonies. The story of the hill started when colonists raised flags in the area and conducted tours and visits to area on timely basis.
Minister of Housing and Construction, Yuav Glant, said in a visit to Gosh Etzion colony:
"Half million people will live here by next year. We need to commit ourselves to building in here; this place is historically and strategically important"
Caravans are reported installed to enable colonists to constantly reside in the to-be taken area and impose a de facto that cannot be changed.
Photos 1-2: the recently set up caravans
**Women in Green:
An Israeli movement led by fanatic colonist Nadia Matar, a Belgium immigrant to Israel, who calls for killing Palestinians.
The movement organizes campaigns to plant Palestinian lands and take them over later in addition to conducting tours in the USA to raise funds to support Israeli militias and expansion plans.
Prepared by
The Land Research Center
LRC