The Israeli occupation authorities to compensate colonists evicting confiscated Palestinian properties in the Jordan Valley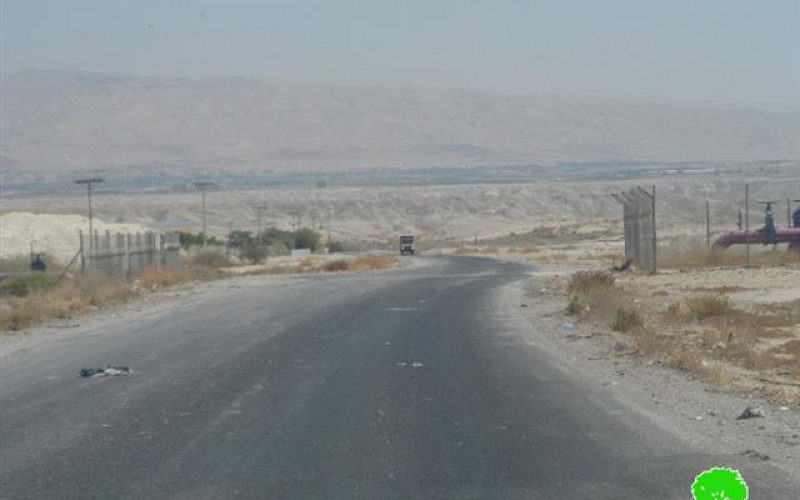 Israel Civil Administration formed a staff to negotiate with the so-called Settlements Council of the Jordan Valley, in an attempt to compensate colonists evicting lands confiscated from Palestinians in 2013.
Negotiations discussed the areas of Al-Sakut (5000 dynums), Qa'un (1750 dunums) and other different areas at the Jordan-Palestine borders. Those lands have Tabo registration papers and are properties of Palestinians (Tubas Governorate).
This step undertaken by the Civil Administration came in response to the innumerable pleas submitted by the governorate of Tubas against colonists, who confiscated massive area of lands. The Civil Administration predicts that an eviction decision will be made by Israel Supreme Court in this regard.
The story dates back to the 1967 when the Israeli occupation authorities confiscated vast areas of land from the Jordan Valley at the borders (5km width). The aforementioned lands are owned by Palestinians and have ownership and registration documents on.
It should be marked that the Israeli occupation authorities declared the confiscated lands as closed military zones inaccessible for Palestinians. Noteworthy, the lands were planted with landmines as a result.
After signing the Oslo and Wadi Araba agreements on 1993/1994, the Israeli occupation authorities dismantled the landmines from a vast area of lands in the Jordan Valley. But the lands were handed for colonists to invest the area of Al-Sakut for colonial expansion.
It should be marked that the Ministry of Agriculture, in coordination with Tubas governorate, in 2015 tried to cultivate the area of Al-Sakut with different seedlings but the Israeli occupation authorities banned the initiators and declared the area inaccessible. Therefore, the governorate of Tubas submitted a plea to Israel Supreme Court in 2015 to obtain a decision that allows them to access lands freely and to evict colonists from the confiscated plots.
In the plea submitted by the public prosecutor Shahar Zruhari to Israel Supreme Courte mentioned that:
"Colonists managed to steal the lands from Palestinian due to the ultimate protection of Israeli forces; they also closed the roads leading to those lands and cultivated them since 2013. Noteworthy, the sheriff of the police department is one of the sons of the colonists who stole Al-Sakut lands. The commander of the army declared the area a closed military one to facilitate the act if stealing lands by colonists".
Israel Supreme court on August 17, 2015 made a decision banning colonists to from using the lands of Al-Sakut until the final decision made on January 11, 2016.
Photos 1+2: the court's decision made on August 2015
Photos 3-4: the border zone cultivated by colonists and inaccessible for Palestinian owners
We at Land Research Center assume that the occupation will create different compensations for settlers that will negatively affect Palestinians through evicting settlers from small areas to be given vast areas in other places to expand their colonies on.
Prepared by
The Land Research Center
LRC