New master plan for Itamar colony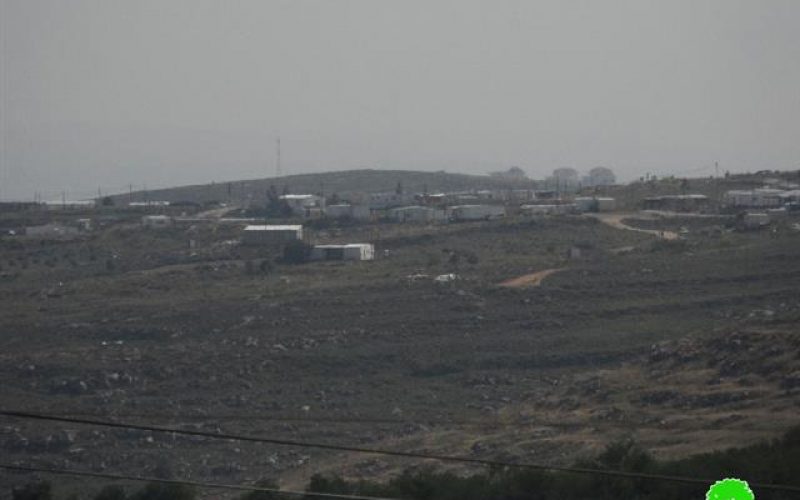 Violation: approving a new master plan for a colony
Location: Awarta and Rujeib villages-Nablus
Date: November 17, 2015
Perpetrators: Regional Planning Committee-Israel Civil Administration
Victims: farmers of the villages
Details:
According to the seventeenth edition of Al-Quds newspaper issued on November 17, 2015, so-called "Higher Planning Council" in the Israeli Civil Administration related to the Ministry of Defense, approved a new master plan for Itamar colony that is founded on confiscated lands from Awarta and Rujeib villages, southeast Nablus.
The plan number (163/4/1) will change the landmarks of at least 90 dunums of olive groves, which were isolated by the apartheid wall due to its proximity to Itamar colony from the southern and western sides. Those lands were declared confiscated in 2001 and a watchpost was built in there.
The targeted parcels of Rujeib village (45, 46, 36, 35, 38, 23, 33, 9, and 7) are located within the natural block number 9 where the Awarta's parcels are located with the natural blocks number (3, 4, and 5). The aforementioned lands are famous for soil fertility and abundance of olive trees. Noteworthy, the occupation made it almost impossible to reach those places since 15 years ago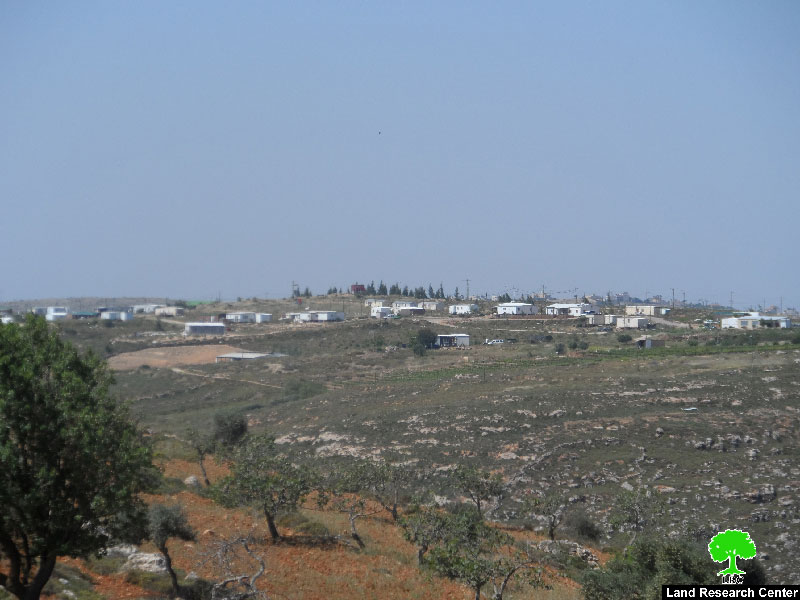 Photo 1: Itamar colony

The plan included the opening of new roads and green areas "no building areas" in addition to organizing the construction and building permits mechanism for colonists.
The foundation stone of the colony was laid down in 1984; it was when Israel Supreme Court made a decision to re-locate the outpost founded on Rujeib lands to the new location in Deir Al-Hatab.
The colony was established by the students of Ma'ir Institution; it was first called Tal Hayeem as a sign to initiate the so-called Jewish Life in the location that is considered religious referring to a person called Elazar Itamar.
The colony then expanded and its name changed into Itamar. Its area tripled over the past thirty years. Now, the colony is of 6963 dunums, of which 253 dunums are the built up area. It has a total population of 651 (2015).
Prepared by
The Land Research Center
LRC