Demolishing cistern, ravaging lands and uprooting trees in the Hebron village of Surif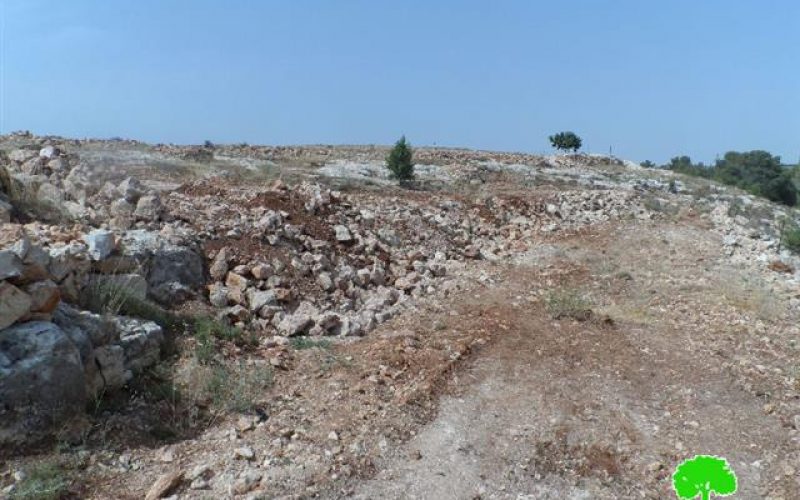 Violation: demolition, uproot and ravaging attacks
Location: Shu'ab Seif- Surif
Date: 04/06/2015
Perpetrators: Israeli occupation army
Victims: Citizen Ahmad Ghunimat
Details:
The Israeli occupation authorities on June 04, 2015 demolished water cisterns, ravaged agricultural lands and uprooted trees belonging to Citizen Ahmad Ghunimat in the Hebron village of Surif.
The son of the land's owner Bashir Ghunimat (43) said that the Israeli occupation troops arrived to their land at dawn accompanied by Border Police and two JCB dozers. The machineries then embarked on demolishing two water cisterns and filling them with dirt, ravaging the plot and the trees planted on, and destroying the retaining walls surrounding the plot.
In details, the two water cisterns (80m3 each) were built in 2008 for irrigation ends where the retaining walls totaled 500m in length.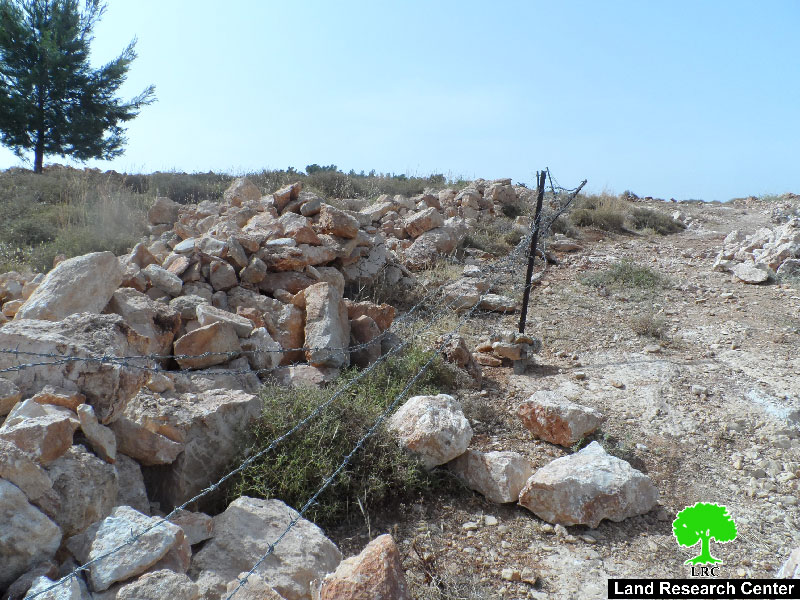 Photos 1-5: signs of destructions and damage on the targeted structures
It should be marked that dozers ravaged an area of 30 dunums and uprooted all of the trees planted in there. Noteworthy, the uprooted trees were confiscated and loaded onto trucks; the attack targeted 150 olive trees (7years) and 50 almond trees that also age 7 years.
It should be also marked that attack scene is located to the west of Surif village in the area known as Shu'ab Seif; from the west, the area is edged by the apartheid wall that was established in 2004.
In 2008, the Agricultural Relief targeted the attacked land with reclamation for a period of six months; retaining walls, fences, and water cisterns were built and prepared. Not only that, the plot was planted with 200 olive saplings and 300 almond seedlings. Noteworthy, the plot is located within lands declared "State property" by a military order on August 25, 2015. (For further information about the aforementioned order, please read through the following reports Ar, Eng)
As a response to the order, the owners of the targeted lands prepared legal files to object the order in Israeli courts; no result has been rendered in that regard yet and decisions are suspended.
What happened on Ghunimat's land came within the so-known policy of eviction; the Israeli occupation authorities first declare lands as "state property" and then evict them through ravaging and demolishing all of the structures built on them. This is referred to, by Israel, as "restoration of previous status of structures".
Prepared by
The Land Research Center
LRC