Stop-work orders on structures in the Hebron village of Susiya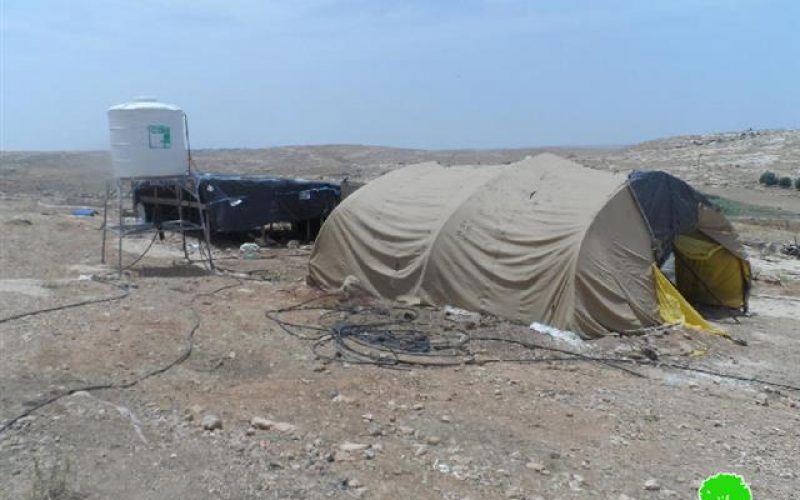 Violation: serving stop-work orders
Location: Susiya village- Yatta town
Date: May 10, 2015
Perpetrators: Israel Civil Administration and army
Victims: Citizen Khalil Nawaj'a
Details:
The Israeli occupation authorities on May 10, 2015 delivered stop-work orders on two agricultural structures belonging to Citizen Khalil Nawaj'a. Noteworthy, the orders were served under the claim of" unlicensed construction".
Nawaj'a (35) asserted that a staff from Israel Civil Administration arrived at the place and hanged the orders one the structures before taking some photos of the location.
Photos 1-2: the stop-work orders on Nawaj'a's structures
The military orders claimed that the structures are unlicensed and compelled a halt on construction works. June 08, 2015 was set as the hearing session of the Planning and Construction Committee in the Israeli court of Beit El to consider the status of the notified structures.
The notified structures are:
A storehouse for fodder: a 28m2 tent that was set up in 2013 for storing ends.
Chicken barn: a 20m2 structure(cloth shade, wooden corners and barbed wires) that was built in 2005 to provide living for the citizen's 7 member family.
It should be marked that the Israeli occupation escalated the wave of serving military orders on the village of Susiya in an attempt to displace the residents of the area. This comes after the decision of Israel Supreme Court to demolish the whole hamlet.
About Susiya:
The hamlet populates around 450 people, most of whom work in the agricultural sector and livestock husbandry. Susiya has a total of 3200 sheep and accommodates 157 agricultural and residential facilities, a kindergarten and a primary school. The village council of Susiya has lately prepared a master plan for the hamlet that is of 150 dunums in area.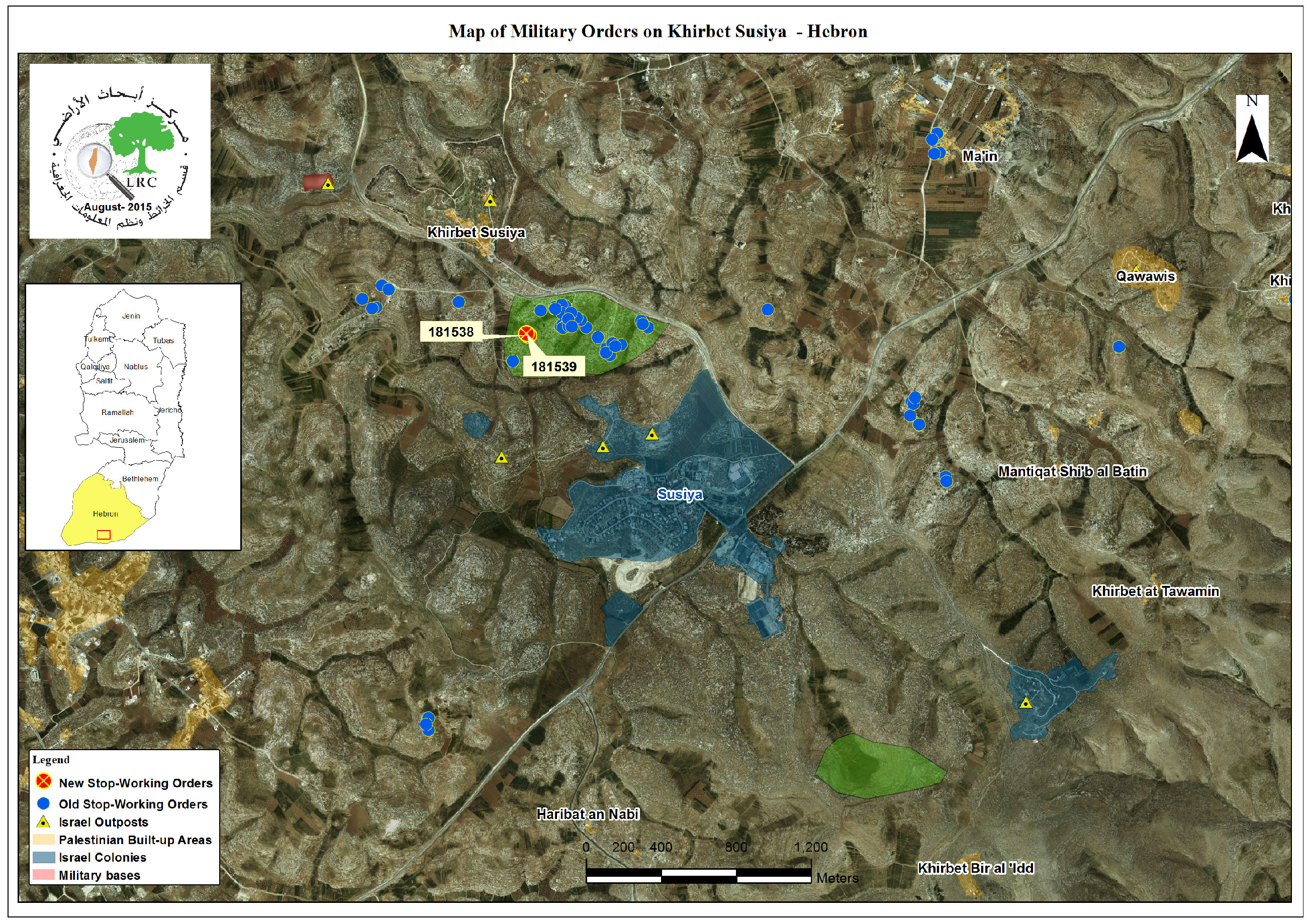 Susiya accommodates several main families namely (Nawaj'a, Al-Hreini, Al-Haddar, Hreizat, Abu Malsh, Shunnaran, and Mighnim)
The area is run by a village council and some cooperatives since 2012 and has two health clinics; one of which is relative the ministry of Health and the other is relative to the Medical Relief.
Prepared by
The Land Research Center
LRC