Hayovel outpost pollutes and destructs the agricultural environment of Qaryut village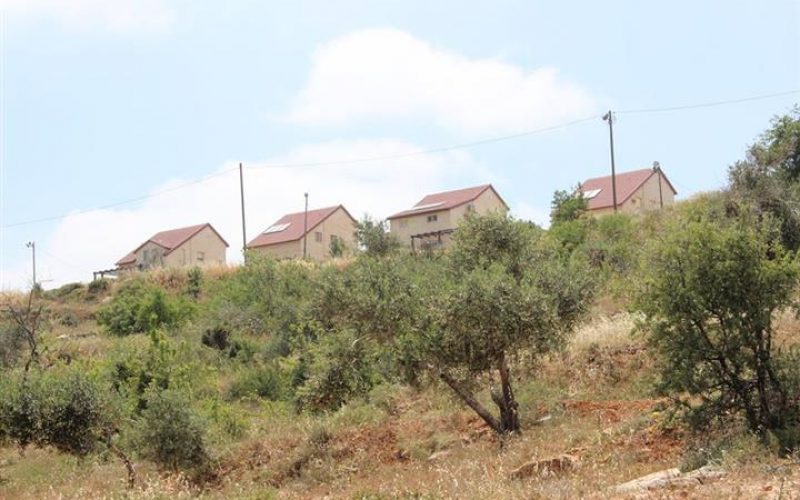 Violation: Hayovel outpost pumps sewage water into Qaryut lands
Date: Qaryut- Nablus
Location: 13/05/2015
Perpetrators: colonists of Hayovel
Victims: residents of Qaryut
Details:
Palestinian land, environment and natural resources have always been on Israel's agenda for the sake of destroying life standards and survival aspects in the Palestinian countryside.
In a new colonial attack, colonists from the Hayovel outpost, which is an extension of Eli colony that is founded on Qaryut lands, pumped sewage water into 6 dunums of olive orchards in the area of al-Mawwaja, east Qaryut village. (village council data).
The affected lands belong to citizen Mahmoud Kassab (56) from the village; the citizen told an observer from Land Research Center the following:
" I own 6 dunums in that area planted with 50 olive trees aging 60 years. Every year, I used to plow that land and prune the trees to protect them from colonial attacks and targeting, knowing that colonists work day and night to confiscate lands for the sake of colonial expansion"
He also added: "I headed to my land on May 13,2015 to check on it as usual, I was shocked to see that the plot is sunk by sewage water that was pumped from Hayovel outpost that is few meters away from my land. As a result, my trees are now subject to contamination and death ; I became unable to access my lands to plow it and I have no means to work out the pollution problem since the outpost never stops pumping waste water"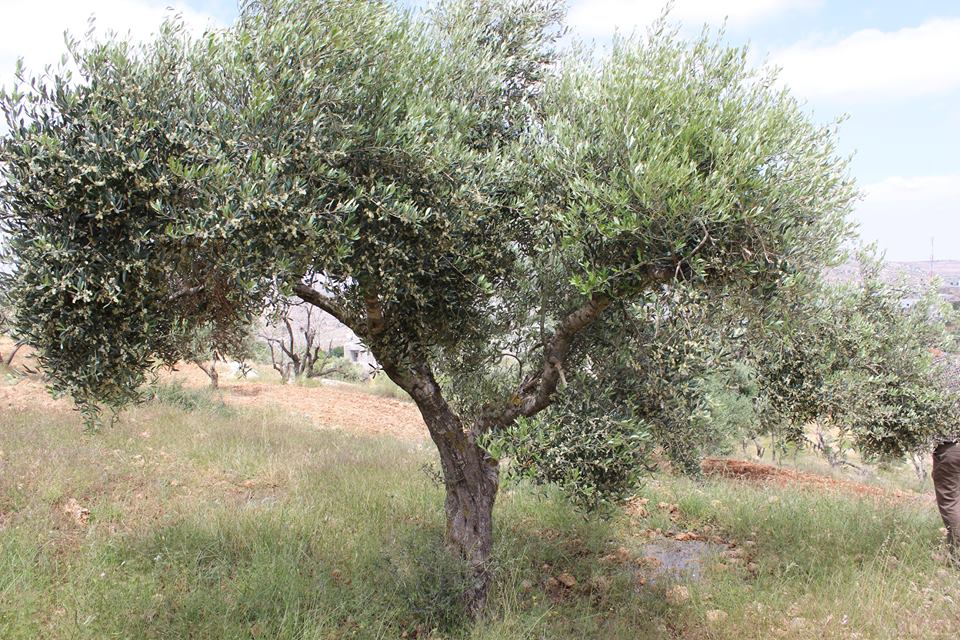 Photos 1-3: the affected lands of farmer Mahmoud
Note: the above photos are credited to Bashar Qaryuti from the village council; Land Research Center is authorized to use these photos in reports.
No solution :
The act of pumping sewage and waste water became a phenomena that spread around Israeli colonies. This affected Palestinian water springs and resources, lands and bio-diversity, leaving farmers and environment badly harmed.
Undoubtedly, tens of complaints submitted to Israeli police about colonial attacks and violations have been given the deaf ear and were never looked at or even considered.
About Qaryut:
It is located 24.5 km to the south east of Nablus city; a 4.5 km road connects the village to Nablus-Jerusalem road, the road has been closed by the Israeli Occupation Authorities since 2000. Its total area is about 22,473 dunums ( 75% of which is area C according to Oslo Accords) , 312 dunums of residential areas. Around 2,321 people currently live in the village.(census of 2007)
Qaryut is edged by Qusra and Talfit villages from the north, Duma and Jalud villages from the east, al-Lubban al-Sharqi and al-Sawya from the west, and Turmus'ayya, Sinjil, al-Mugheer villages from the south.
The Israeli Occupation Authorities expropriated about 2,227 dunums for the expansion of Eli, Shilo and Mizpe Rahel colonies, which are located on Qaryut lands and are inhabited by 3,868 colonists. Also, 435 dunums were taken over for the favor of bypass roads that link colonies to each other.
For further information about the attacks and violation Qaryut village underwent, please read through the reports issued by the department of Monitoring Israeli Human Rights Violation- Land Research Center.
Prepared by
The Land Research Center
LRC