Confiscation of two tanks for moving water in Tubas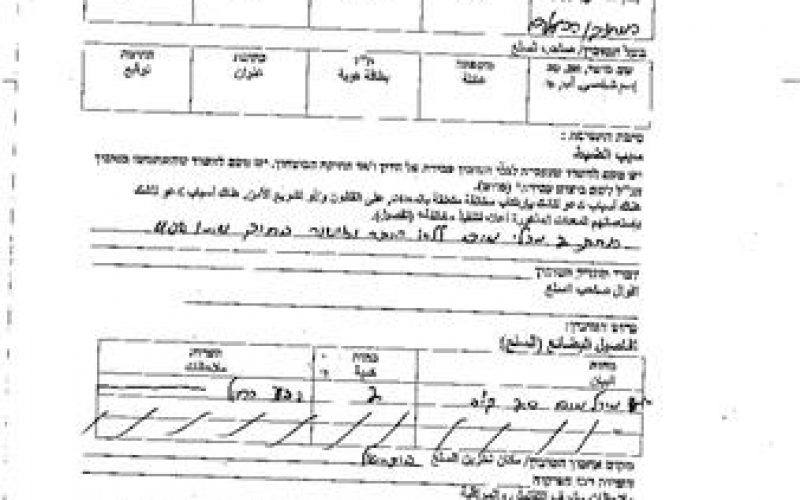 Violation: confiscating water tanks
Date: 18/03/2015
Location: al-Farisiya/ Tubas governorate
Perpetrators: the Israeli occupation army
Victims: residents of the area
Details:
The Israeli occupation authorities on March 18, 2015 raided the area of Khirbet al-Farisiya and confiscated two tanks for moving water (12m3 for each). Noteworthy, the confiscated tanks were gifted to the people of al-Farisiya by Palestinian Hydrology Group.
It should be marked that Khirbet al-Farisiya encounters a water scarcity problem both at human and animals levels, taking into account that resident fully depend on sheep as a main source of income. Despite that al-Farisiya accommodates a number of water springs, yet they are all controlled by Israeli authorities; residents are obliged to buy water from the nearby village of Ein al-Bida with a cost of 15INS for a 1m3. Technically, buying water forms a financial burden on poor farmers.
It is indicated that the water tanks' initiative undertaken by Palestinian Hydrology Group came in response to the life conditions the people of al-Farisiya witness.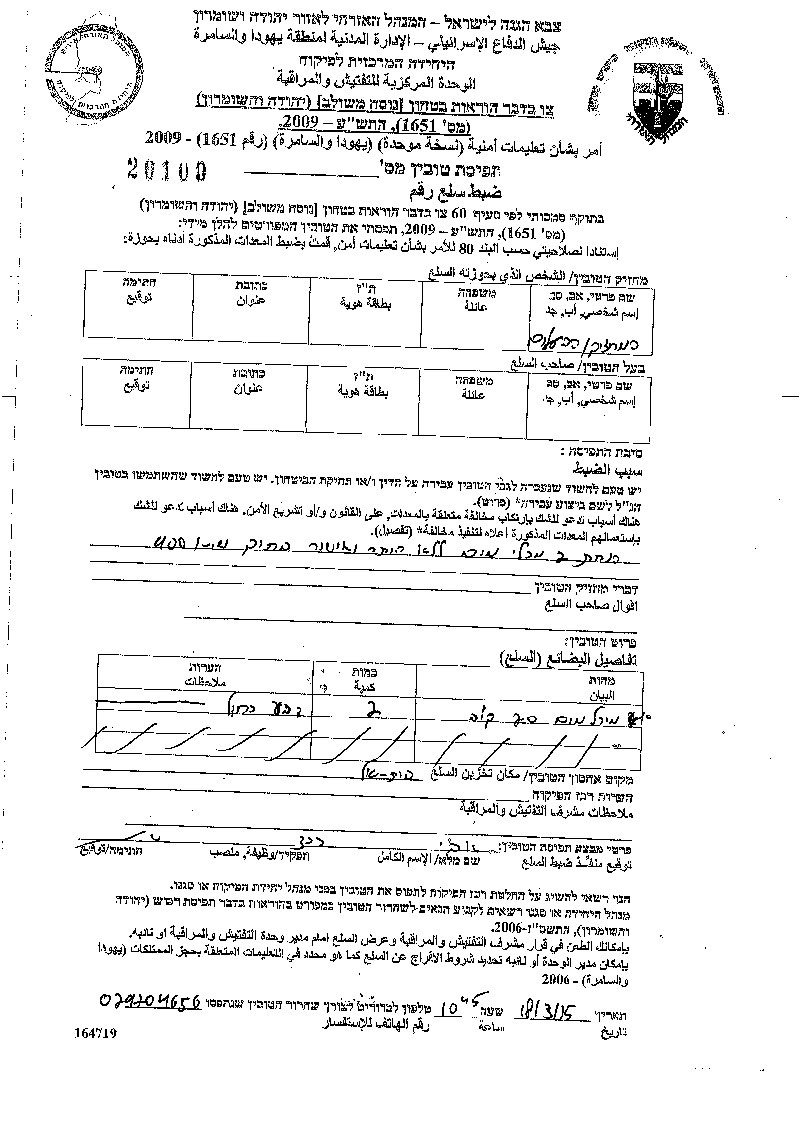 Previous targeting :
The area of Khirbet al-Farisya was reported to undergo ,since five ago and until now, heinous violations and attacks that reached out residences, structures and even people. Confiscation of agricultural equipments and other stuff, which were gifted to the residents of the area as a relief, was also part of what the area witnessed .
For further information about what Khirbet al-Farisiya went through during 2014, please read through the following reports issued by the department of Monitoring Israeli Violations Team- Land Research Center:
About Al Farisiya:
Khirbet Al Farisiya which is located in Wadi Al Maleh in the eastern side of the governorate of Tubas at a distance of 20 kilometers away from the city of Tubas. The lands of the khirbet stretch from Al Tayaseer checkpoint in the west to the Jordan Valley in the east.
The current population of the khirbet is 241 while the population was more than 1,000 in the year 1967. The main source of income for the population is farming and herding. There are three main clans in the khirbet including Bisharat, Dababat and Daraghma from the city of Tubas and the town of Tammoun. The residents of the khirbet live in tents or zinco shelters. The khirbet used to be known for its springs and its fertile lands which made it the main source for food for the entire northern parts of the West Bank.
Prepared by
The Land Research Center
LRC