The Israeli occupation notifies structures with demolition in Yatta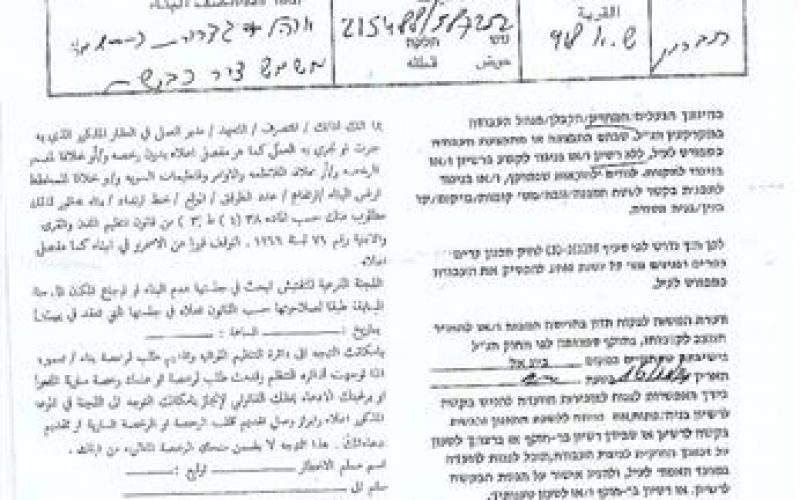 Violation: serving demolition orders on facilities
Location: Khirbet al-Fakhit / Yatta
Date:12/01/2015
Perpetrator: Israel Civil Administration
Victims: citizen Ali Jabarin
Details:
The authorities of the Israeli occupation on January 01, 2014 served demolition orders on residential tents and a barn owned by citizen Ali Jabarin from Khirbet al-Fakhit, east of Yatta town.
"A force of the occupation accompanied by the Civil Administration raided the Khirbet and delivered the notifications for the structures owner", citizen Othman Jabarin asserted.
The military orders mentioned that the structures were unlicensed construction and compelled immediate termination of work. A 7 day deadline was mentioned in the order to demolish the structures or to restore their previous status. Demolition cost will be billed for Jabarin in case he does not self-demolish his structures .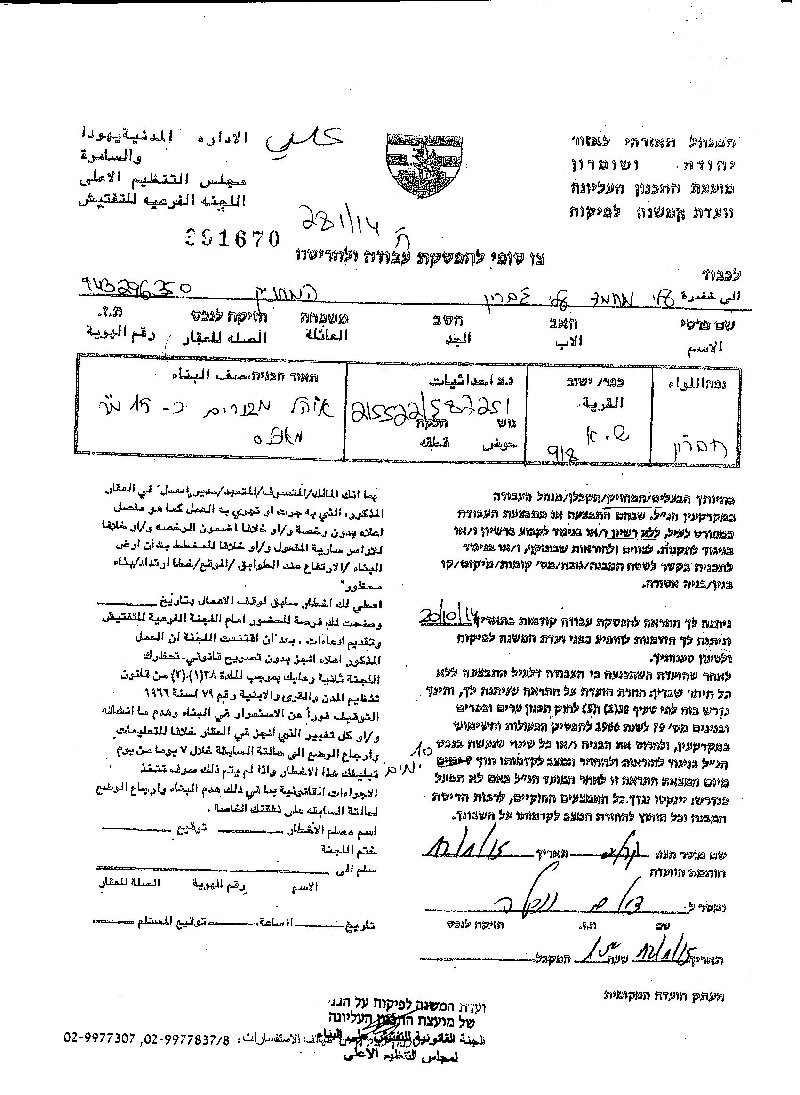 Looking at the citizen's structure, they are two residential tents (15m2 and 50m2). The bigger tent shelters the 13 member family of Ali. In addition, Jabarin has a 100m2 barn for sheep ( made of iron corners and wrapped with barbed wires).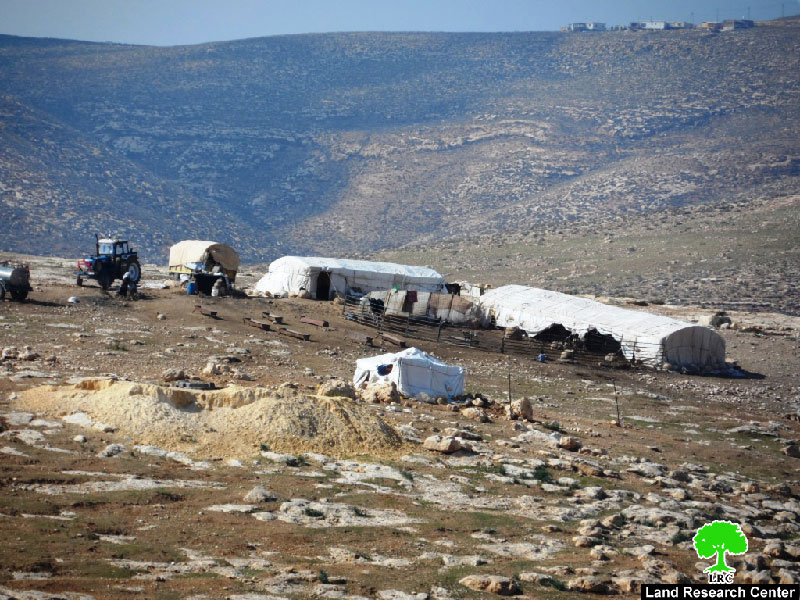 Photo 4: a view of the notified structures
The authorities of the Israeli occupation on October 20 ,2014 served stop work orders on residential tents belonging to Jabarin. November 16 ,2014 was set for the Inspection Sub-Committee session in the court of Beit El to consider the status of the notified structures. The chairman of Masfer Yatta society said that attorney Shlomo Laker was sought to help objecting the order in the court.
Photos 5-6: the stop-work orders on Jabarin's structures
Prepared by
The Land Research Center
LRC