A road closed with dirt walls in Hijeh town/ Qalqilya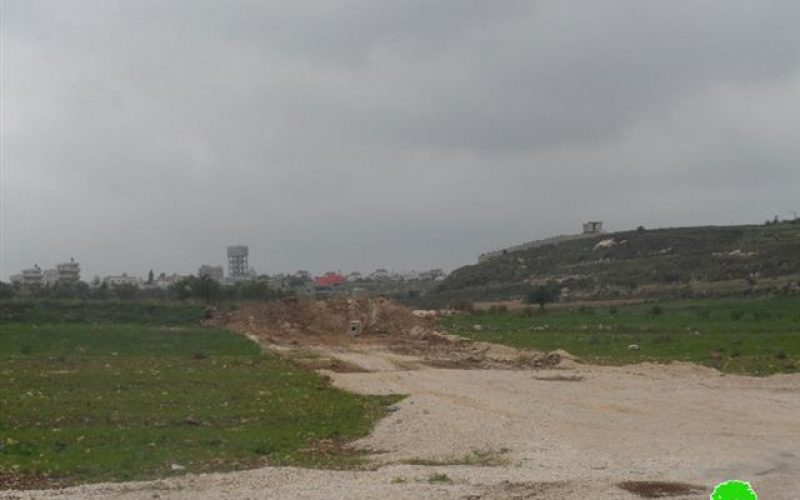 Violation: closing an unpaved road that links Hijeh town and the bypass road no.55
Date: 17/03/2014
Location: Hijeh town/ Qalqilya
Perpetrators: the army of the Israeli occupation
Victims: the residents of Hijeh
Details:
At morning of Thursday17/03/2014, the army of the Israeli occupation enforced the closure on the agricultural road that links Hijeh town with the bypass road no.55 by dirt walls. The pretext came under construction within area classified "C" according to Oslo Accords.
In late June 2012, the village council of Hijeh embarked expansion works on the agricultural road, which is located to the eastern part of the town. The road is indicated to be of 3km in length and of 6m in width. The work termination was forced on the residents by the so-called the commander of the infrastructure of the Israeli Civil Administration.
Opening the road came to facilitate the transportations of Hijeh town, which populates 3400 people, with all neighboring towns and villages. Also, the road served the other agricultural roads that are threatened of confiscation for the favor of colonial expansion in Nablus area.
About Hijeh:
North to al-Founduq village and east of Qalqilya, Hijeh village is located with a total land area of 11,718 of which 337dunums are built-up area. it has a total population of around 2148 people. Residents of the village depend mainly on plantation especially olives and field crops and on jobs within the green line.( source: Geographical Information System GIS – LRC)
Prepared by
The Land Research Center
LRC