The Israeli occupation cuts down 120 palm trees in Az Zubeidat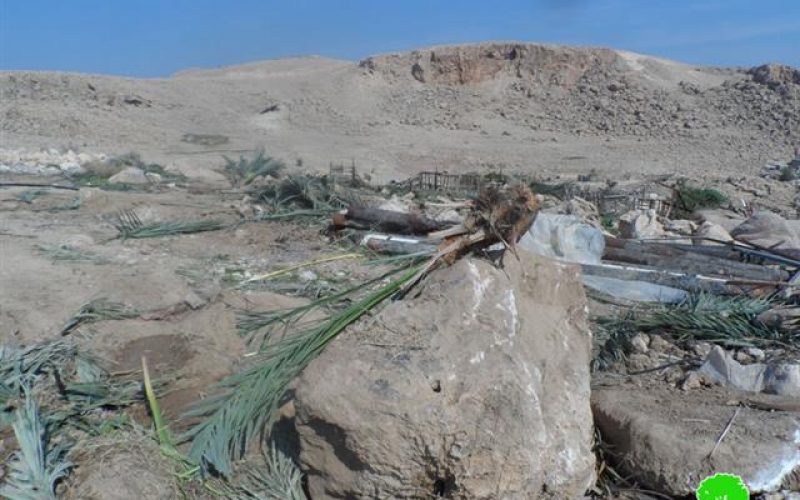 Violation: Chopping down 120 palm trees
Location: Az Zubeidat village- Jericho governorate
Date: 06/02/2014
Perpetrators: The Israeli occupation army
Victims: A farmer named Hasan Jarmi
Details:
At the early hours of dawn on Thursday, February 6th 2014, a large force of the Israeli occupation army riding a military bulldozer raided Az Zubeidat village, north of Jericho. The Israeli occupation army posed a curfew on the western side of the region while the bulldozer embarked on ravaging and cutting down a number of palm trees that reached up to 120 aged between 8-10 years. Some of the trees were taken to nearby Argaman colony by a special truck.
The destroyed trees belong to a farmer named Eid Garmi from Az Zubeidat. The Israeli occupation justified the onslaught that the trees are planted in state land according to a military order sent to the farmer on March 14, 2013.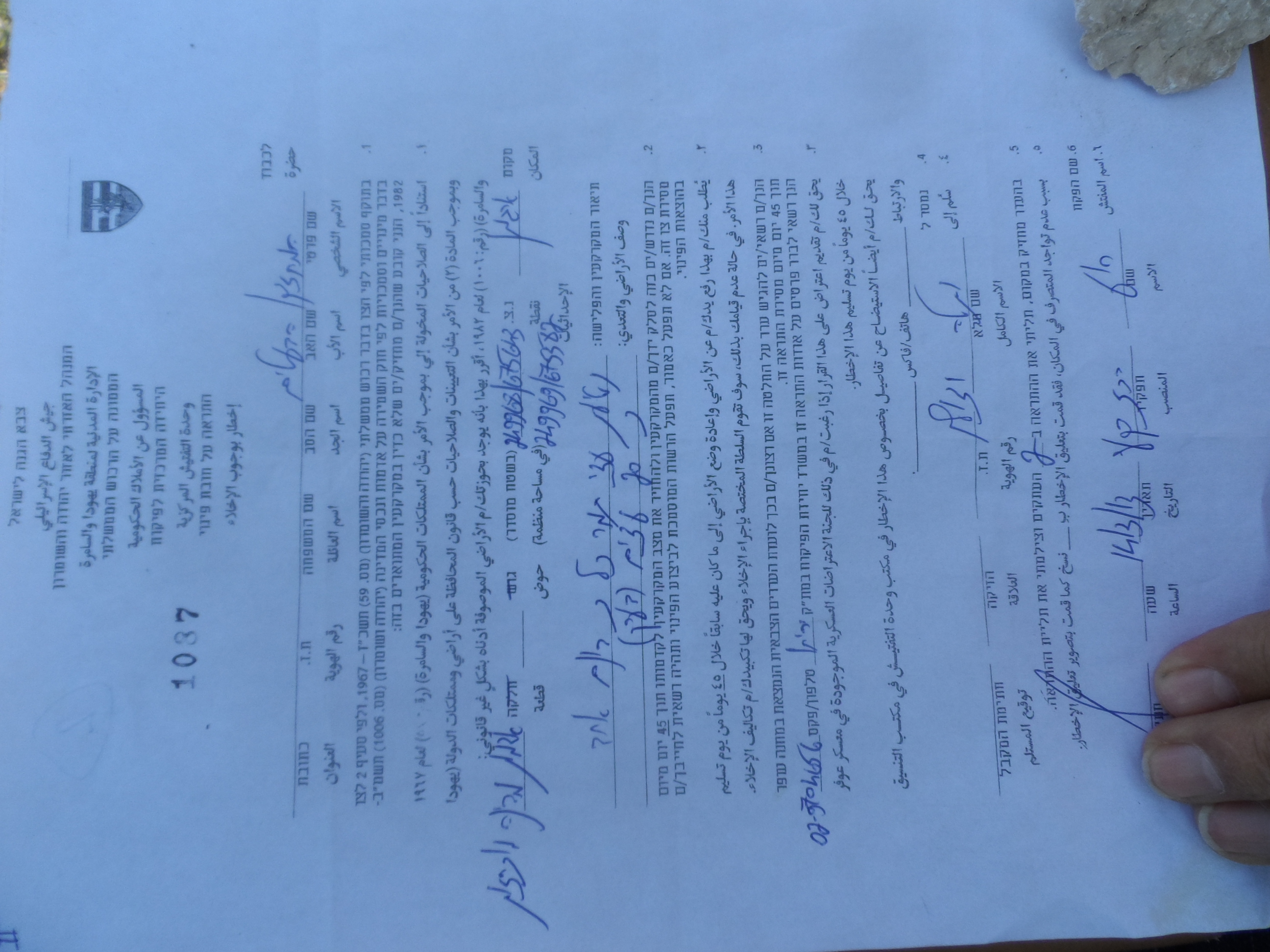 In the same context, the Israeli occupation forces attacked the same region before in March 2013 and chopped down 55 palm trees. That makes the loss of the farmer be 175 destroyed palm trees.
2-9: Pictures of the attacked trees
Garmi, 51, told an LRC observer that: " I planted the palm trees seven years ago to become my source of income. Az Zubeidat is a village that is frequently under attack. Destroyed trees has become normal scenery. Trees destroyed and lands targeted while Argaman colony which is 50 meters away from the targeted area is undergoing expansion."
Prepared by
The Land Research Center
LRC