The Israeli occupation uproots thousands of seedlings in Yatta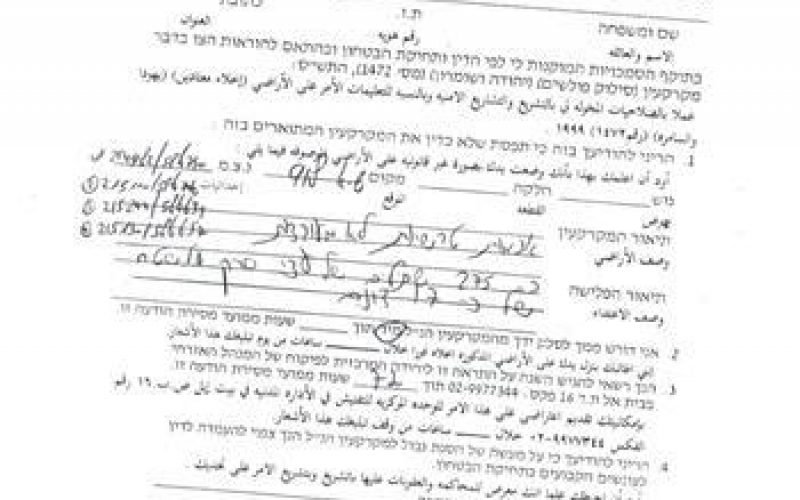 Violation: Uprooting and looting four thousand seedlings
Date: 09/01/2014
Location: Al-Fakhit, Yatta- Hebron governorate
Perpetrators: The Israeli Civil Administration of the Israeli occupation
Victims: Farmers from Yatta town
Details:
On January 09, 2014, the Israeli occupation authorities embarked on uprooting and looting about 4 thousand seedlings planted on the lands of al-Fakhit reserve in Masafer Yatta, south of Hebron.
Ahmad Salama (65 years old), who is one of the beneficiaries of al-Fakhit nature reserve, said that he received a phone call from one of the residents in Khirbet al-Fakhit informing him that the Israeli authorities accompanied by workers and riding trucks had shown up at the place and uprooted the seedlings planted twenty days before by people in the area. The seedlings (about 4 thousand in number and pastoral in nature) were presented by Yatta's agricultural directorate and they are cactus, pistacia, carob, acacia, styrax, and hawthorn saplings in addition to 3 thousand almond seedlings planted in the hope of grafting varieties of almond.
Salama pointed out that the owners of the reserve were planning to plant about 3 thousand olive seedlings but put off the plan due to Israeli measures and uprooting of what has been planted.
Citizens testified that they saw trucks loaded with the uprooted seedlings moving towards the colony of Karmiel where a bulldozer emptied the trucks and filled the seedlings in a hole made especially for this purpose.
On 05/01/2014, the Israeli authorities, namely the Civil Administration- Central Inspection Unit, issued an eviction order on the reserve and placed it on the fence. The order demanded the owners to leave land since it is a 918 fire shooting zone. It also gave them 72 hours to object the order. Property owners contacted their lawyers to follow up with the case with Saint Yves organization. Still, the Israeli authorities uprooted the seedlings.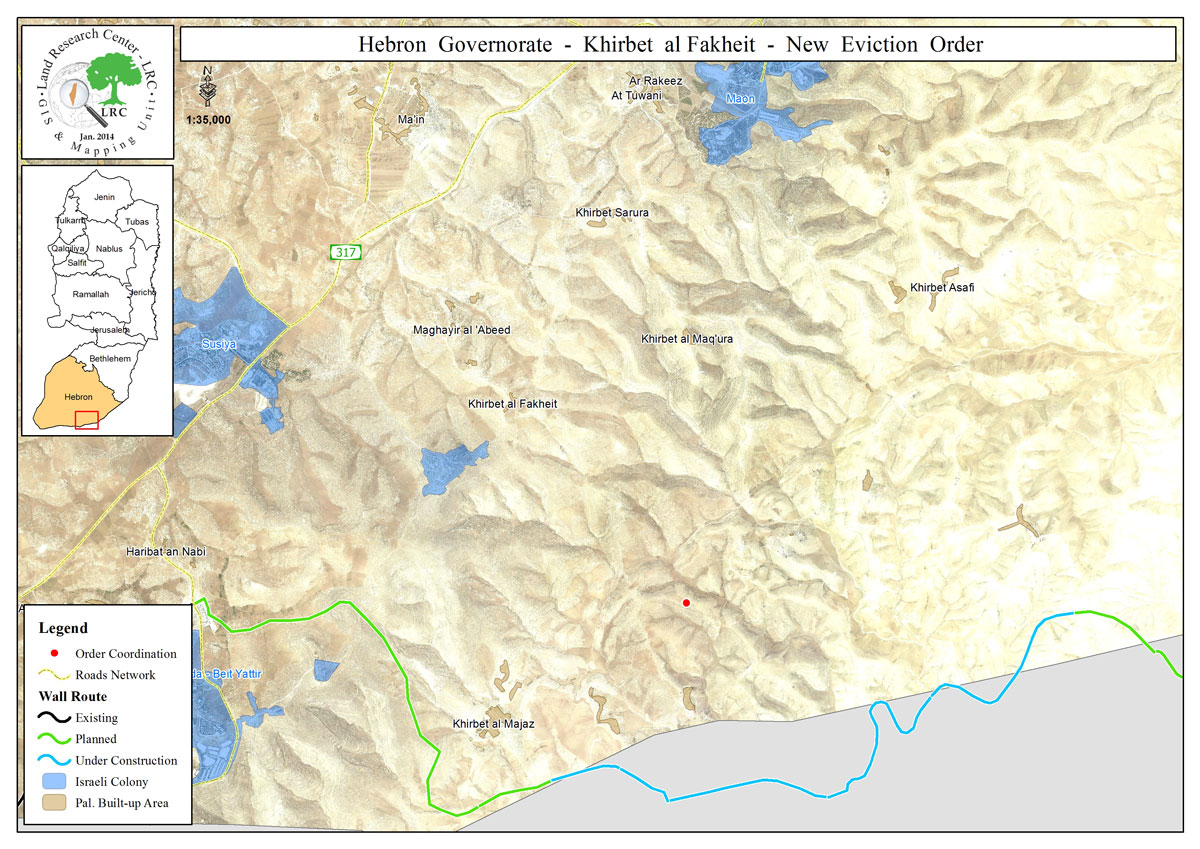 It should be mentioned that al-Fakhit nature reserve in Masafer Yatta is founded on 950-dunum piece of land that belongs to the families of Muhammad, Abu Eram and Makhamra. Food and Agriculture Organization (FAO) has funded the construction of a fence and eight cisterns in the reserve. On 27/08/2013, the Israeli occupation authorities sent stop-work orders on the cisterns.
To read in depth about the attack, check out the following link:
http://www.poica.org/editor/case_studies/view.php?recordID=6745
Prepared by
The Land Research Center
LRC