The Israeli occupation threatens to demolish a house in Hebron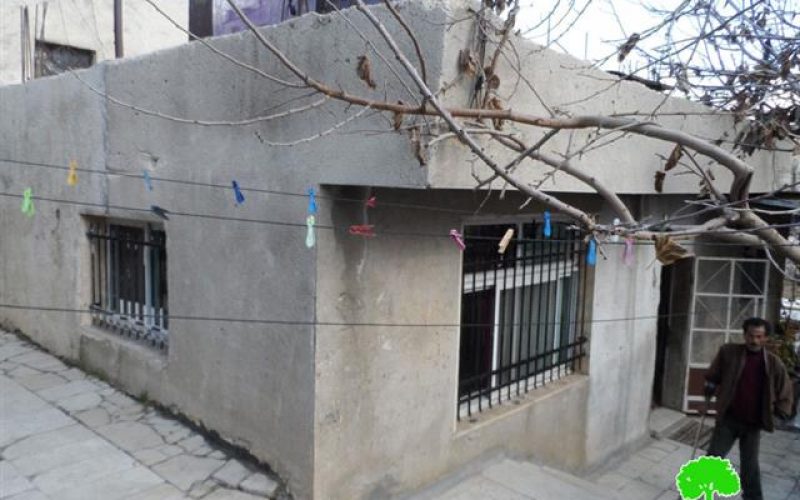 Violation: Demolition order on a house of an ailing man
Date: 2003-2014
Location: Beit Ummar town- Hebron governorate
Perpetrators: The Civil Administration of the Israeli occupation
Victims: Yousef al-Alami and his family
Details:
Citizen Yousef al-Alami, from Beit Ummar, is waiting for Israeli bulldozers to demolish his house anytime soon now after the Israeli court has issued a resolution to level the home under the pretext of proximity to Hebron-Bethlehem road the occupation claims it is a bypass.
Al-Alami built the house in 2003 near his father's and it consists of two rooms, a kitchen, living room, and a water closet. It is inhabited by al-Alami's 6-member family, including two children.
On 24/11/2003, Israeli authorities served al-Alami a stop-work order on his residence and set 11/12/2003 for a hearing session of the Inspection Subcommittee in Beit El colony in order to consider "whether to demolish the house or return it to its previous status." Al-Alami assigned a lawyer to defend his property but after four months the lawyer apologized from proceeding with the case which prompted al -Alami to ask lawyer Shlomo Leaker to take things into hand. Leaker managed to delay the demolition of the house for nine years.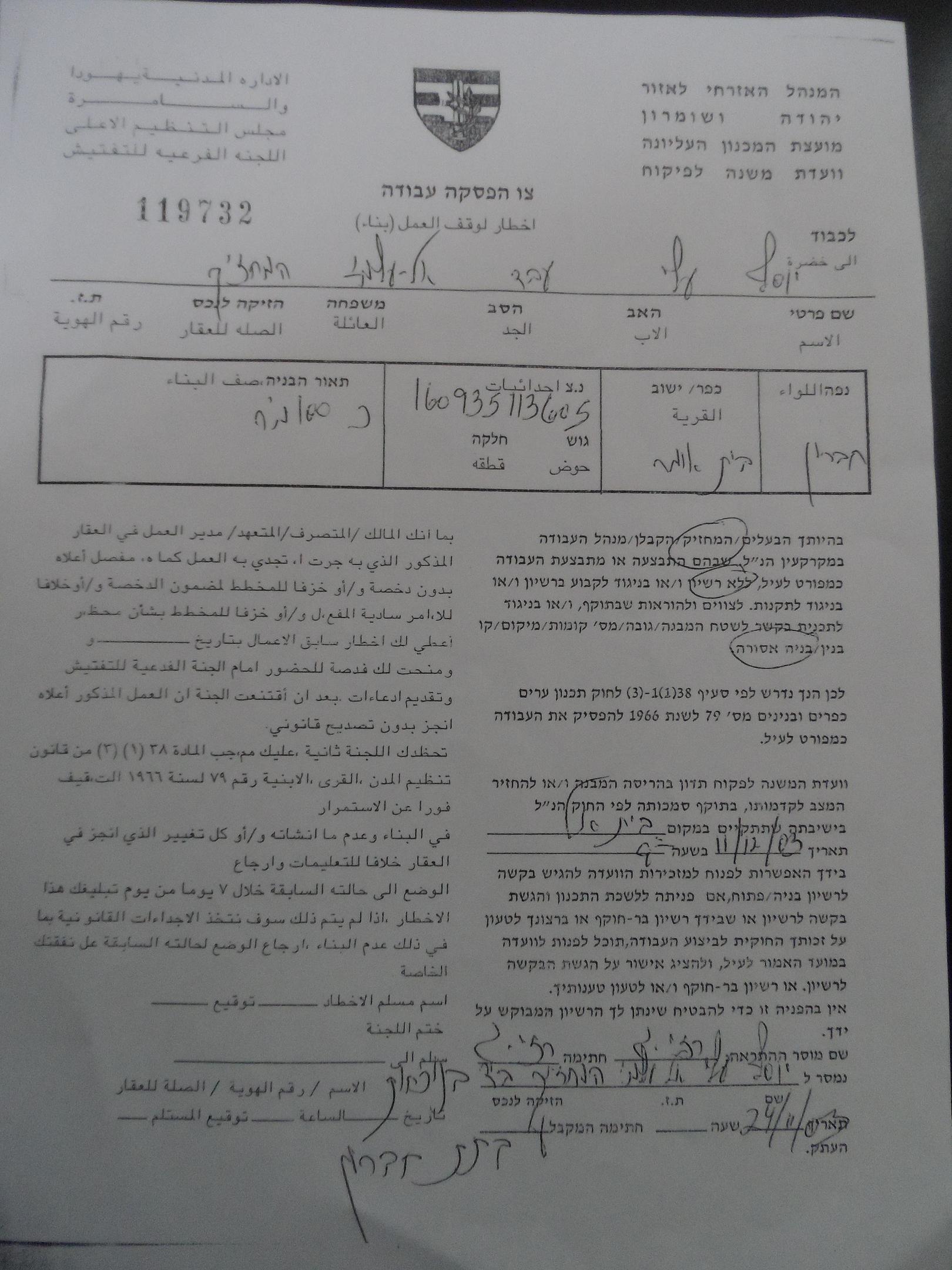 Picture 1: Photocopy of the stop-work order on al-Alami's property
In 2013, al-Alami consulted another lawyer named Eitan via the Israeli organization of "Women on Checkpoints". The lawyer updated al-Alami about the demolition order to which al-Alami objected. A court session was set on 07/01/2013 but the court did not rule due to the absence of the facilitator of the session and delayed giving a ruling until Thursday, 16/01/2014, when it ordered the demolition of the sturcture.
Pictures 2-3: Some of the Israeli court's decisions on al-Alami's home
It is important to mention that al-Alami is paralyzed (85% paralysis in the limbs) and is the only breadwinner for his family. Al-Alami has evacuated his house and moved to another place in fear of the implementation of the demolition order. He stated that they would live in a tent or a bus given away by one of his neighbors as a shelter to the family in case the Israeli authorities carry out the demolition.
Pictures 4-5: Al-Alami's threatened house
Prepared by
The Land Research Center
LRC