Writing hatred-inciting slogans on the walls of the industrial zone in Deir Sharaf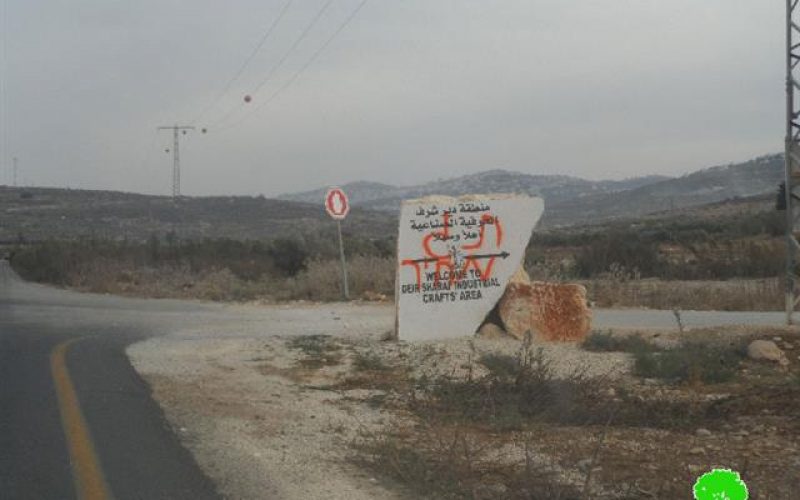 Violation: Price taggers colonists write discriminative slogans on the walls
Location: the Industrial zone of Deir Sharaf
Date: 23/11/2013
Details:
On November 23d 2013, a group of right-wing colonists of Price taggers gang wrote hatred inciting slogans at the entrance of the industrial zone of Deir Sharaf. The slogans included David star besides the logo of the gang.
Photo1+2: the discriminative slogans in Deir Sharaf
Not only that, Price taggers gangsters drew the flag of the occupation state on the rocks and on the commercial panels on the side of the road, which links Nablus with Tulkarm. This is to show how aggressive they became in the attempt to irk Palestinians who use that road.
It should be marked that the gang of Price taggers has been so active in the Palestinian territories. The gang's attacks are represented in torching cars and houses, cutting down trees, and breaking into rural communities in addition to setting fire to Islamic and Christian worshiping places.
It is known that the authorities of the occupation are aware of the gang's plans and moves but still they stand aside with no interference. On contrary , the army provides all means of protection for the colonists of price taggers at times of their attacks. Data shows a notable escalation and increment of violations day after day.
Some resources and information claim that these colonists are becoming armed militias aiming at striking the Palestinian existence and bringing down the determination and will of the Palestinian farmer.
About Deir Sharaf:
It is located 7km northwest of Ramallah city. The village is edged by Burqa and Ramin from the north, Beit Lid from the west, al-Naqura and Sabastiya from the east and Qusin and Kfar Qadum from the south.
Deir Sharaf has a total population of 2460 people until 2007 and has a total land area of 7745 dunums of which 403 dunums are built-up area. The Israeli colonies looted 365 dunums from the village lands. The colony of Shavei Shomron was established on 365 dunums from the village in 1977 and now populates around 604 colonists. In addition, the bypass roads no. 60 and 557 devoured 823 dunums from the lands of Deir Sharaf as well.
The village lands are classified as (C&B) according to Oslo Accords where area B represents 20% and area C represents 80% of the lands. The percentage in dunums is as follows:
1540 dunums are classified as area B
6206 dunums are classified as area C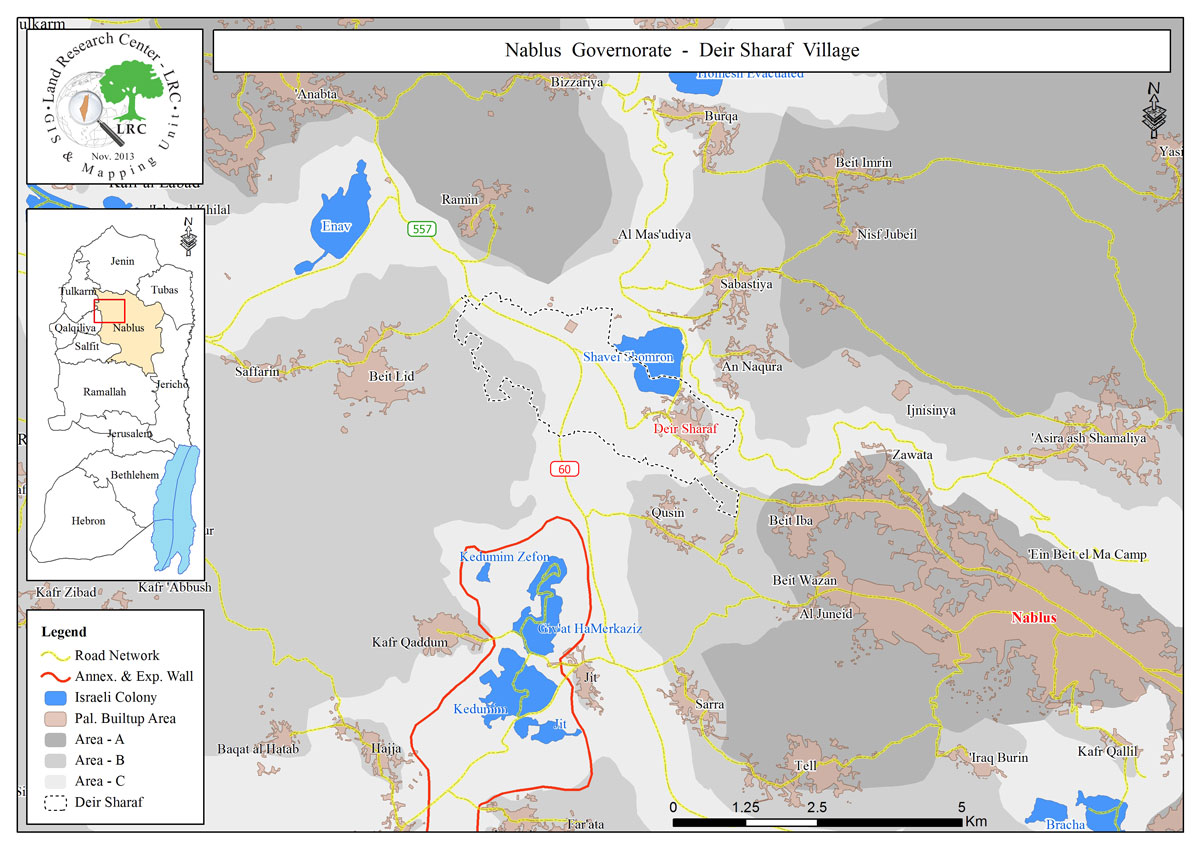 Map 1: the geographical location of Deir Sharaf and its land classifications
اعداد: