The Israeli occupation continues to turn lands of Al-ghors into dump sites in Jericho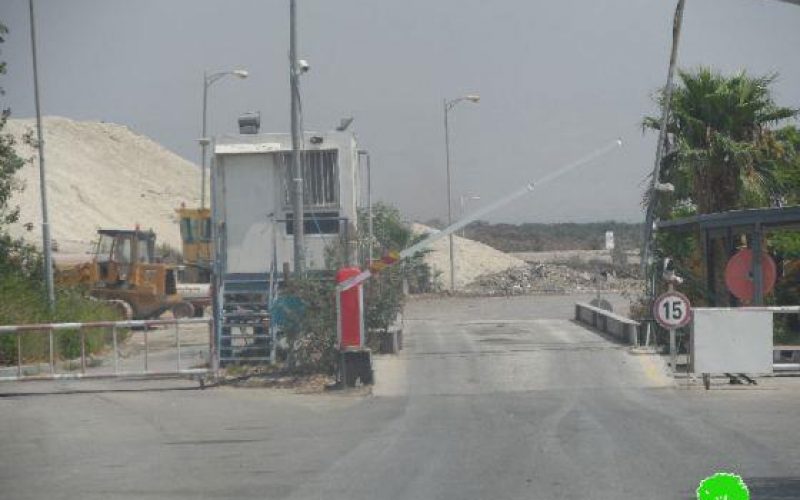 The Israeli occupation, represented by its Civil Administration, corporations and ministries, continues to dump solid waste in the lands of West Bank where the quantity of waste has been drastically increasing.
The Israeli authorities were not satisfied by the random dump sites they have in the West Bank so they are planning to allocate more lands for this task. Although the international conventions ban transferring dump from the occupying powers to the occupied.
To the north eastern side of Jericho, an Israeli corporation turned about 60 dunums of lands into a dump site one month ago. The dump site is administered by 'Veolia', an Israeli company which takes "Fsael" colony its headquarter. One of the tasks of the company is to transfer waste from the Israeli colonies and inside the Green Line to the dump site.
It is worth mentioning that this dump site has a very negative impact on the environmental diversity and vegetation in the region. The lands of Al-ghors are known for fertility and the dump site poses a danger to that.
No restrictions on waste recycling and transferring to the West Bank:
The Israeli occupation imposes strict rules and laws about dealing with waste, recycling and processing it within the 1948 borders. While it does not care less about the process followed outside the 1948 borders. Besides, Israeli companies do not hesitate in relocating waste and dangerous military remnants to Al-ghors so they can escape the complicated process followed in Israel in how to deal with waste.
It is worth mentioning that this dangerous step came in synchronization with the Israeli authorities banning Palestinians from having random dump sites.