6 Stop-work Orders in Ibzeq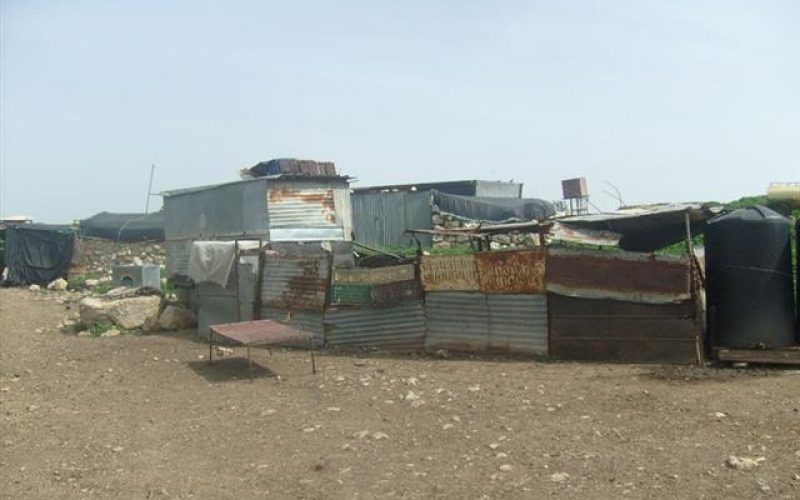 Violation: 6 stop-work orders for agricultural structures.
Location: Ibzeq – Tubas.
Perpetrators: the so-called Inspection and Organization Committee.
Date: April 28, 2012.
Details:
A new wave of military orders hit Ibzeq, north east Tubas, with an intention to clear the area of its Palestinian residents. On April 18, 2012, Israeli troops and officer of the so-called Inspection subcommittee handed 6 Palestinian families stop-work orders demanding the immediate stoppage of construction in 6 agricultural structures on the pretext of building without permit. According to the orders, the owners were given a respite till May 12, 2012, the date of the hearing session to be held in Beit El Military Court.
Table 1: victims:
Victim

Family members

Children

Damage

Residence

Shack

others

Mohammad al Hroub

9

5

1

1

Safwan al Hroub

12

7

2

1

Khalaf al Hroub

6

4

1

1

Mahmoud Nawaj'a

8

6

1

0

Khayri Nawaj'a

8

4

1

1

Khalaf al Hroub

7

3

Rehabilitating retaining walls for a 30-dunum olive field

50

29

6

4
*source: Field work – Israeli Human Rights Violations Monitoring Unit – LRC
6 families (50 people including 29 children) will be left homeless as the result of the orders that hit a total of 10 buildings. It must be noted that it is the second campaign that hit Ibzeq in less than 3 months; 18 other families received similar orders at the beginning of this year. 123 people is the total number of permanent residents in Ibzeq (21 households); in addition, there is a number of temporary residents, some nomads who travel around and migrate throughout the seasons.
Hroub family, originated from areas located in grounds occupied in 1948, forms two thirds of the population. Ibzeq total area is around 8000; including 5000 classified as Jordanian Treasury property. The locals are disallowed from using these lands because of the constant Israeli aggressions and threats; the most recent was the aforementioned threat. Moreover, these areas are classified as Israeli Army training ground and a military zone.
The Israeli Army has recently announced that exploiting these lands are strictly prohibited; depriving the locals from huge agricultural areas. The Israelis have also confiscated more than 1000 dunums in the area in 2002 for the segregation wall construction.