Stop-work Orders for Cisterns and a Residence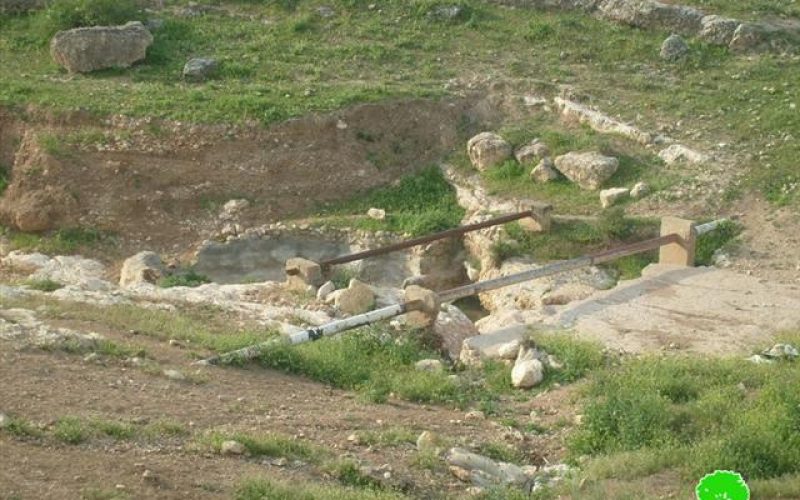 Violation: the Israeli Occupation Authorities issues stop-work orders for a two cisterns and a residence in the Jordan Valley.
Perpetrators: the Inspection Subcommittee – Israeli Occupation Civil Administration.
Victims: various residents.
Date: March 13, 2012.

Preface:
The Jordan Valley area is known for its availability of water and fertile lands; things that made convenient for agriculture. Nevertheless, since the Israeli Occupation of the area; many restrictions have been imposed on Palestinians in terms of water usage and access to lands. Water extraction has been monopolized by the Israeli Waster Company (Mikrot) which banned any form of water mining. Thus, drastically damaging the agricultural sector while, at the same time, agriculture is nurturing in the nearby Israeli colonies where water is available and restrictions is not a word they are familiar with.

Wadi Hilwa:
It is located 18 km to the east of Tubas and is known for the availability of water.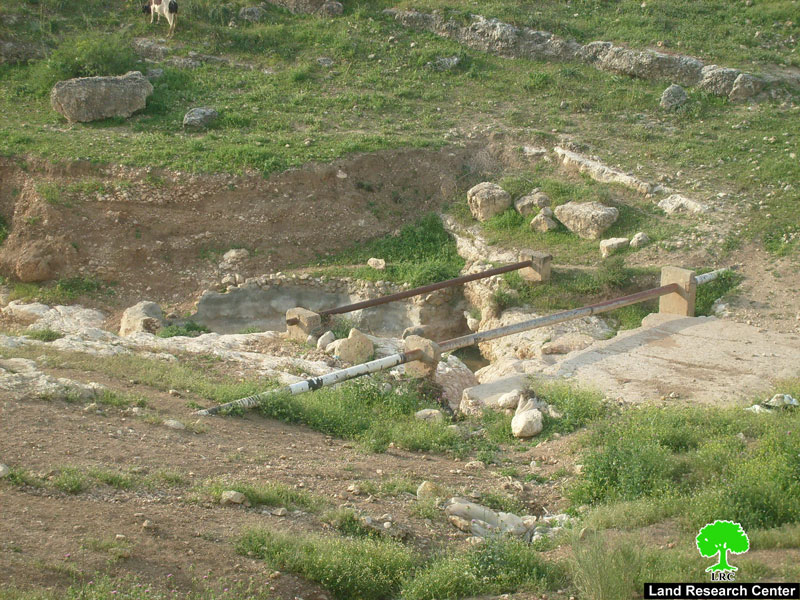 Capturing lands and taking over natural resources did not seem to satisfy the Israeli greed; the Israeli measures have also been serving an obvious ethnic cleansing policy. Residents of the Jordan Valley area are not allowed to exploit their natural resources including water and even air. The Israeli Occupation is strangling the residents of the Valley by violating every right of their internationally recognized rights rendering them strangers in their own home. The Israeli Government has been expelling, deporting, and disposition Palestinians living in the region besides chasing them out day and night.
The worst of the communities troubles is the shortage of water; the Israeli Government not only prevented the Palestinians from using the Jordan river water, around 330 million m3 annually (MoA) but also took control of other water sources and ravaged others. The Israelis gave the Israeli Water Company 'Mikrot' monopoly rights over any water source.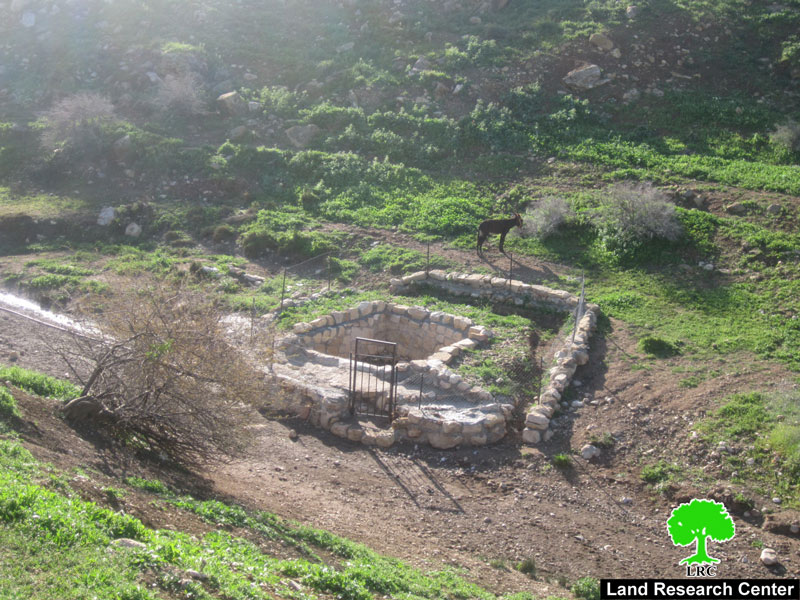 Picture 3
Details:
On March 12, 2012, the so-called Israeli Inspection Subcommittee ordered the immediate stoppage of the rehabilitation of two water wells in the northern Jordan Valley area, one in Wadi Hilwa and the other in Al Maleh on the pretext of failing to acquire construction permits in area classified 'C' according to Oslo.
The orders specified March 29 as the date for a hearing session to be held in Beit El Military Court in regard to the legality of the rehabilitation. Coherently, on March 13, 2012, the Israeli Occupation Army handed Sati Zamel a stop-work order for his primitive residence for the same lame reason. The residence shelters an 11-member family that includes 7 children.