The Israeli Minister of Defense Approves more Colonization Schemes
On December 12, 2011, the Israeli Daily Newspaper Haaretz published a report on the Israeli Minister of Defense, Ehud Barak, approval of the construction of a new colonial neighborhood in Afrat colony which is built over Bethlehem lands. The plan also included the building a new farm in the proposed location.
The report claimed that the plan targets lands out of the boundaries of Afrat colony and it will expand the boundaries of Ezyon colony to the south and south west of Bethlehem. The colonists had previously placed 40 mobile homes in the location named Givat Hadagan and Ehud Barak himself vowed to turn them into permenant ones. He also vowed to build a 1700-dunum-farm to improve the colonists' economy.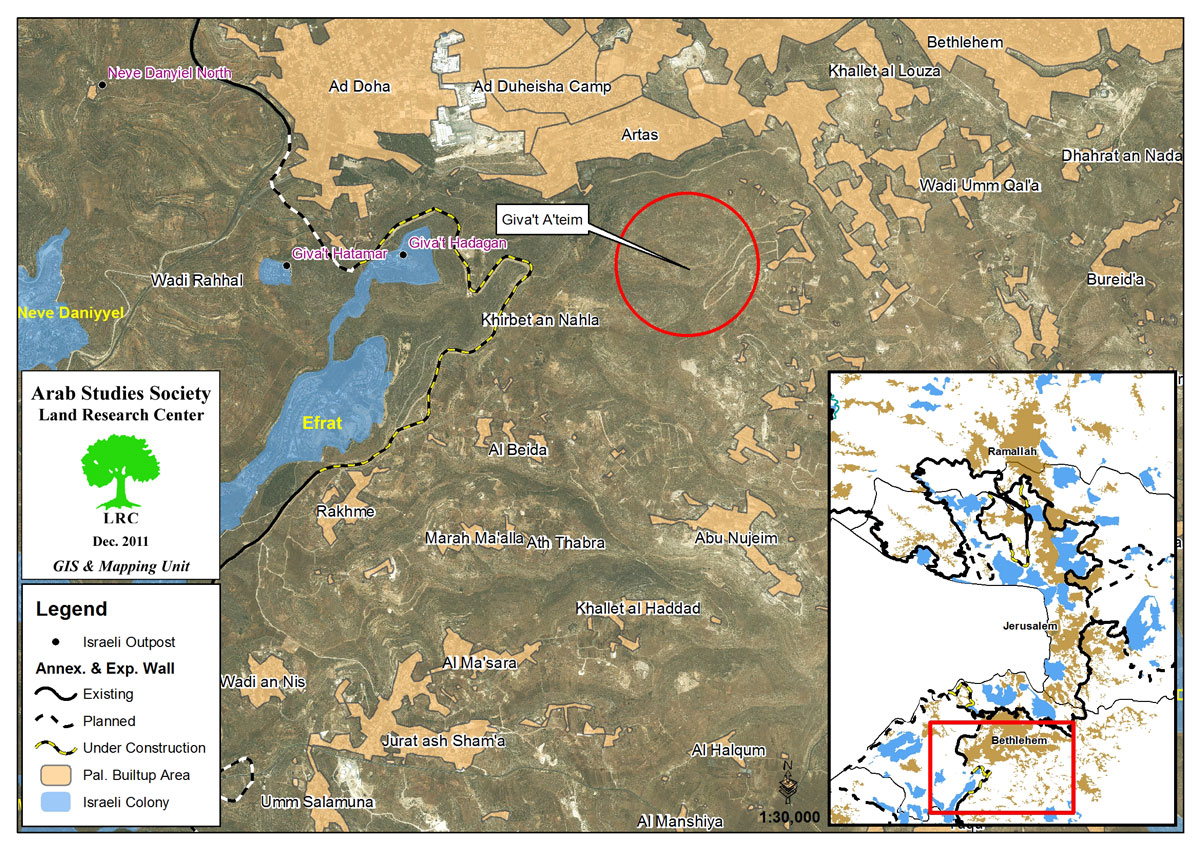 Haaretz reported that the new plan includes the construction of 2500 residential units; the new colonial compound will be named Givat Etem. It must be noted that the Israeli Ministry of Defense was discussing the prospects of the establishment of this residential compound in October, 2011; such a project will have serious strategic implications and it will render a two-state-solution impossible.