For the Third Time: Kfar Etzion Colonists Dump their Sewage in Palestinian Agricultural Lands in Town of Beit Ummar – Hebron Governorate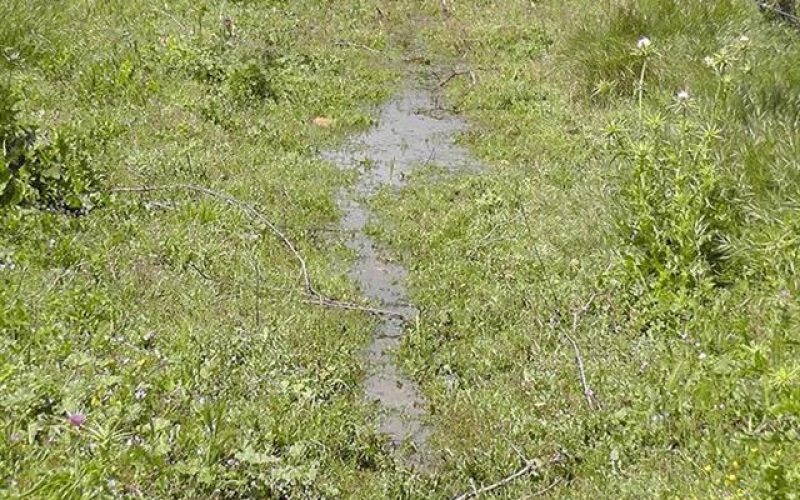 Violation: The dumping of sewage and wastewater into 10 dunums of agricultural lands.
Location: Wadi Shkhiet in Beit Ummar town in Hebron.
Date: April 25th, 2011.
Perpetrators: Kfar Etzion colonists.
Details:
For a third time in less than a year, Israeli colonists from the colonial compound of Gush Etzion dumped their sewage into Palestinian agricultural lands in Wadi Shkhiet in Beit Ummar. According to the Public Relations Department at the Beit Ummar Municipality, the said colonists opened their sewage on April 25, 2011, which led to damage of 10 dunums east of the town.
Pic. 1+2: The effects of sewage water on Palestinian lands.
The sewage and waste water affected negatively the lands of the following:
1.
Ahmad Abdel Qader Sabarneh.
3.
Mohammad Oudeh Sabarneh
6.
Mohammad Hussein Sabarneh
7.
Ahmad Zu'aran Sabarneh.
8.
Khaleel jabber Sabarneh.
Pic.3: A picture of the wastewater collection station in the colony of Kfar Etzion
It has to be pointed out that Israeli colonists of Kfar Etzion have dumped similar amounts of wastewater on the same lands in April and October in 2010. These violations were also documented by the Land Research Center. Additional information in their regard can be found on the following link:
The Public Relations Department pointed out the devastating effects of the sewage and wastewater on the ecology of the land which led to the loss of the grape harvest in 2010 and the possibility of the re-occurrence of such a loss in this year. The negative effects of the dumping are already visible as fungus has already appeared on some grape trees in the Wadi.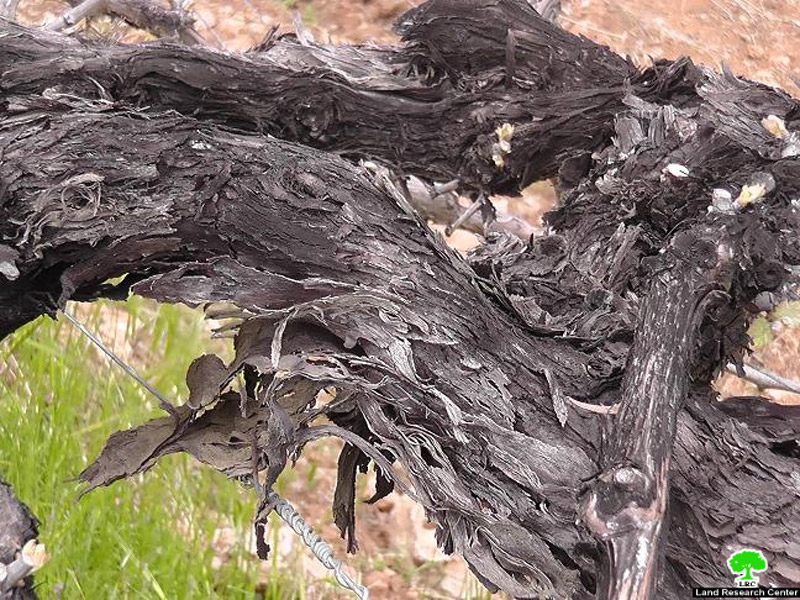 Pic.4: Fungus on grape trees.