Israeli Military Order Seizes 10-dunums of land from Al-Bireh town …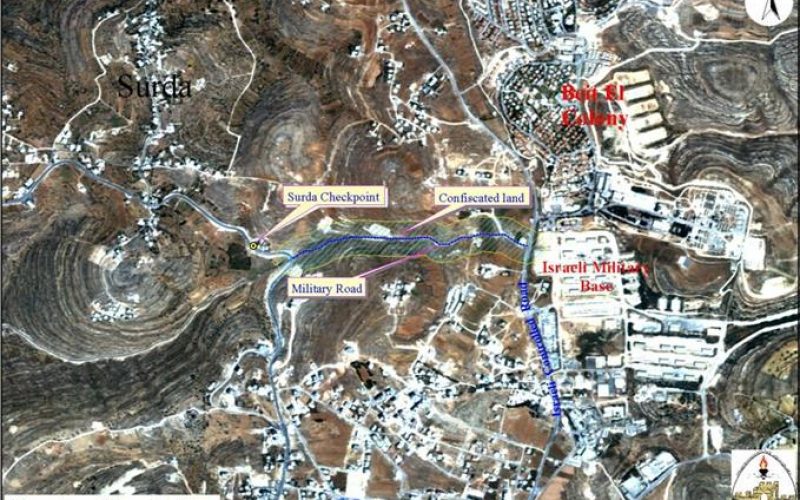 The Israeli army Commander in the West Bank , Isaac Etan, ordered the seizure of a 10-dunums piece of land located alongside a peripheral road to the north east of Ramallah district (one dunum is 1,000 square meters). The Israeli Commander has justified the land seizure on reasons of ''military necessity'' without further explanation. Below is a translation of relevant parts of the order:
' Israeli defense forces … Land Seizure Order (02/14/C) '
In accordance with my mandate as commander for the army in the ''Yehuda and Samaria[West Bank] area, and based on my belief that such a measure is necessary for security reasons, and due to security reasons in the area, I order the following: â??''in this order- the piece of land with a 1015 meters long and 10 meters width (10.15 dunums) and exists on land belongs to Al bireh village ..and highlighted in red in the attached map of 1:50000 scale which makes part and parcel of this order ''
'' The Israeli Defense Forces hold this land and the absolute posses of this land go to the land officer..''
'' The order will be in force from the date of its approval till August 31, 2003. ..''
Issac Etan, Commander, IDF Judea and Samaria Command
Israeli army has exclusively used the road during the past two years since it connects the Israeli military base of '' Beit El'' with the Israeli checkpoint of Surda; in the road between Ramallah and Beir Zeit. See satellite image.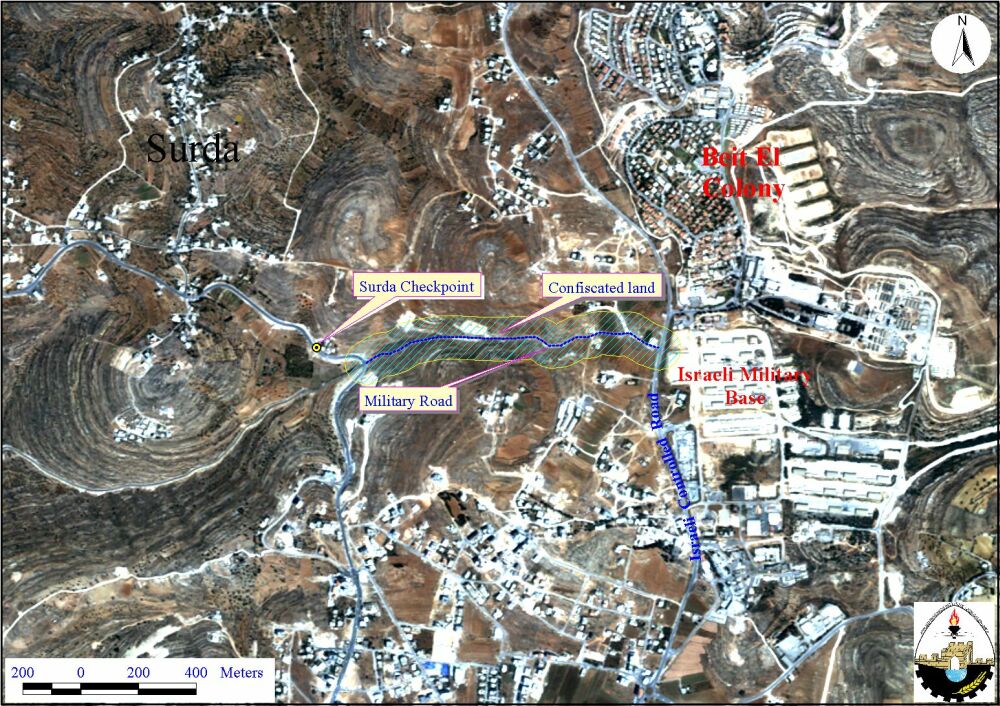 In the mean time, Palestinians were prevented to use the road and thus directed by force to go through the Israeli checkpoints of Surda and Beit El. See photo 1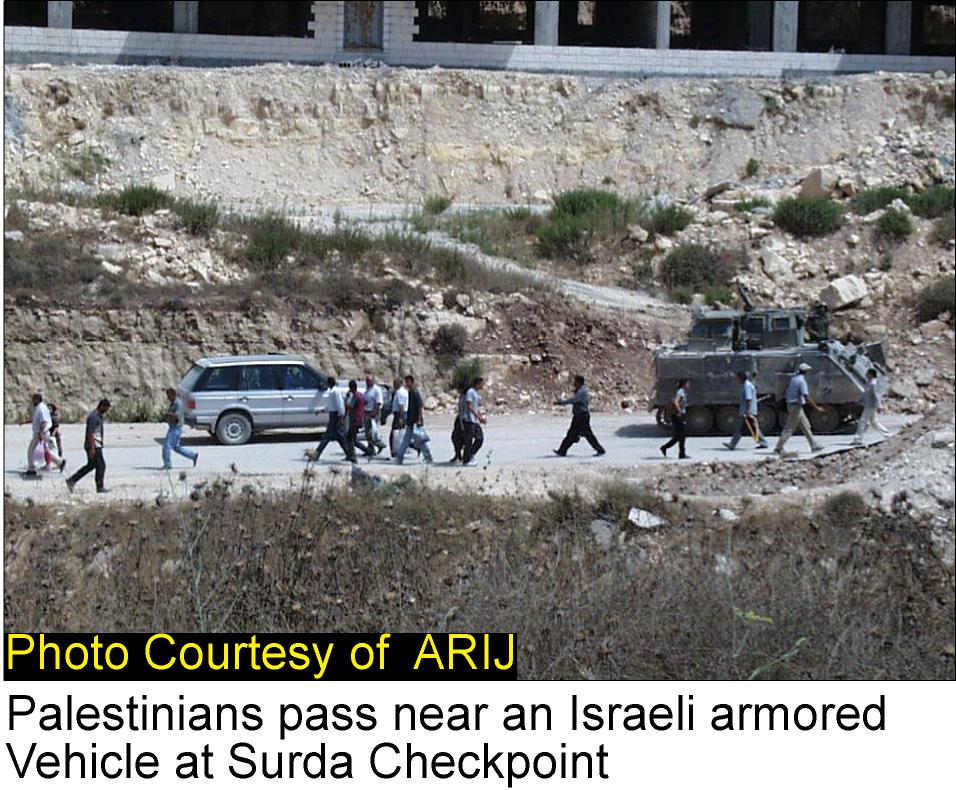 However, the harsh measures and the long delay that people face at Israeli checkpoints, forced ordinary Palestinians to use alternative roads which are – most of the time- inconvenient, muddy and not safe to travel through. Palestinian passengers traveling to their villages and to the northern part of the West Bank used to go on foot through the agricultural lands alongside the road in order to by-pass the checkpoints of Surda and Beit El. See Photo 2.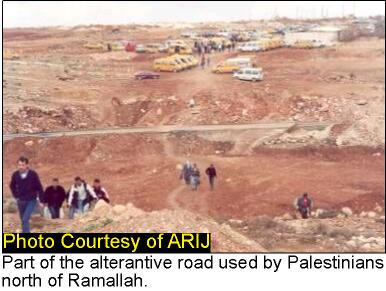 The Israeli policy of land confiscation to create a security zone has always been a major threat to Palestinian farmers. Based on satellite image analysis, about 80.6 Km2 of agricultural land will be seized by this military order. Besides the road which is 1067 meters long, a suspected buffer zone of about 75 meters on both sides of the road will further lead to more confiscation of agricultural land.
The seizure and closing of the agricultural land alongside the road will further exacerbate the daily suffering of Palestinian people at Israeli checkpoints of Surda and Beit El as well as it will strengthen the northern siege around Ramallah district. See Photo 3
Prepared by:
The Applied Research Institute – Jerusalem